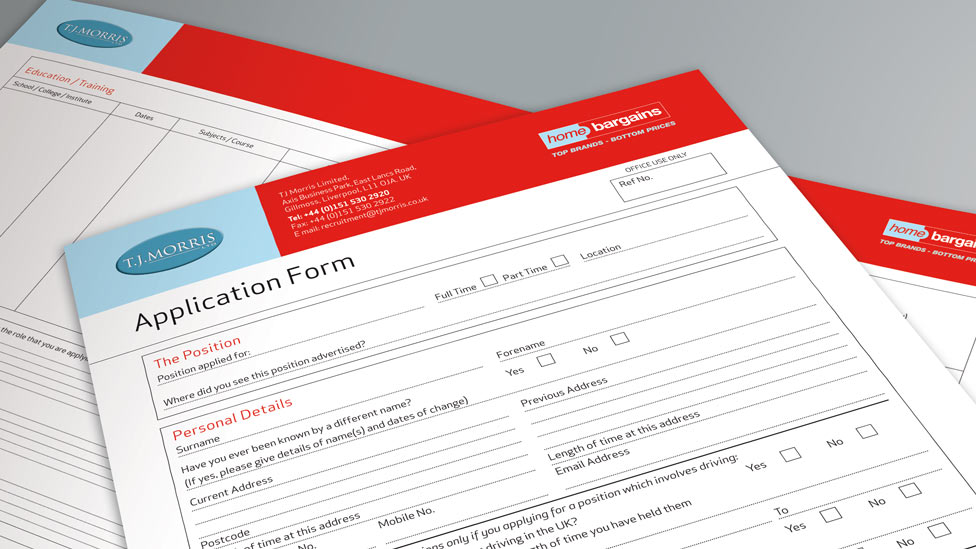 We created an application form design that helped Home Bargains simplify their recruitment process.
With a comprehensive form design, employers can effectively assess the suitability of a candidate for the role. And as all applicants answer a standardised set of questions, it is a more manageable process to draw comparisons than by CVs or LinkedIn profiles alone.
For the ever expanding North West retail business Home Bargains, we created a 4-page A4 application form design which the company can use across the business for a wide range of roles. The form consists of requests for information regarding employment history, personal contact details, driving license, specific skill sets, reasons for wanting to work for Home Bargains and hobbies and interests. We also created an Equal Opportunities Monitoring Form, enclosed within the application form design, and which complies with the latest employment legislation.
Over the years, we have delivered a range of creative and effective ideas for Home Bargains. Click here if you want to find out more.