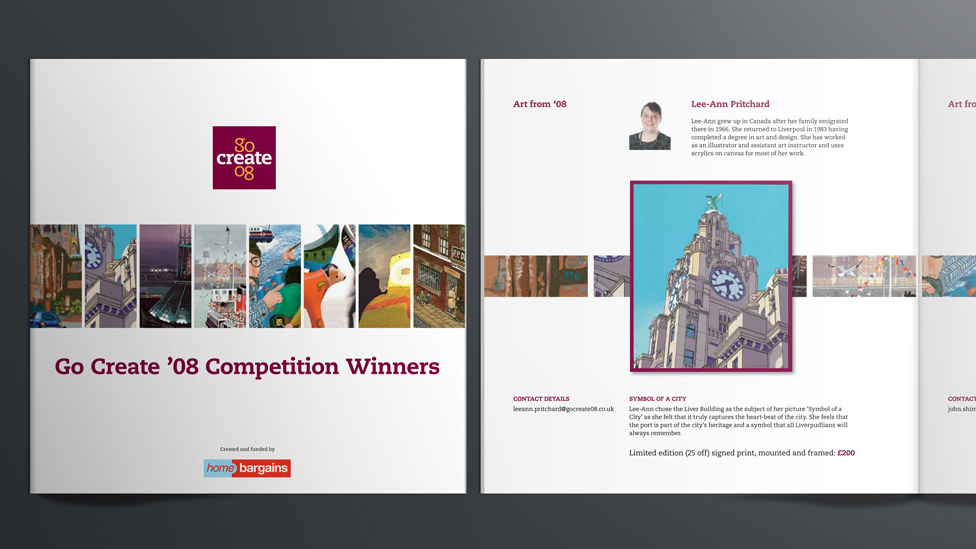 As part of the successful GoCreate art competition launched by Home Bargains in Liverpool, we produced an inspiring competition brochure design.
Challenge
The brief was simple: to develop a layout which would display the winners' and contributors' works of art in a suitable format.
Solution
The design that evolved used a 'thread' of all entrants images across the centre of the page throughout the competition brochure design. This helped represent the link which now exists between contributors. The burgundy and 'gold' colour scheme of the competition branding gave the booklet a really crisp feel, whilst plenty of white space was used to frame the winners' artwork.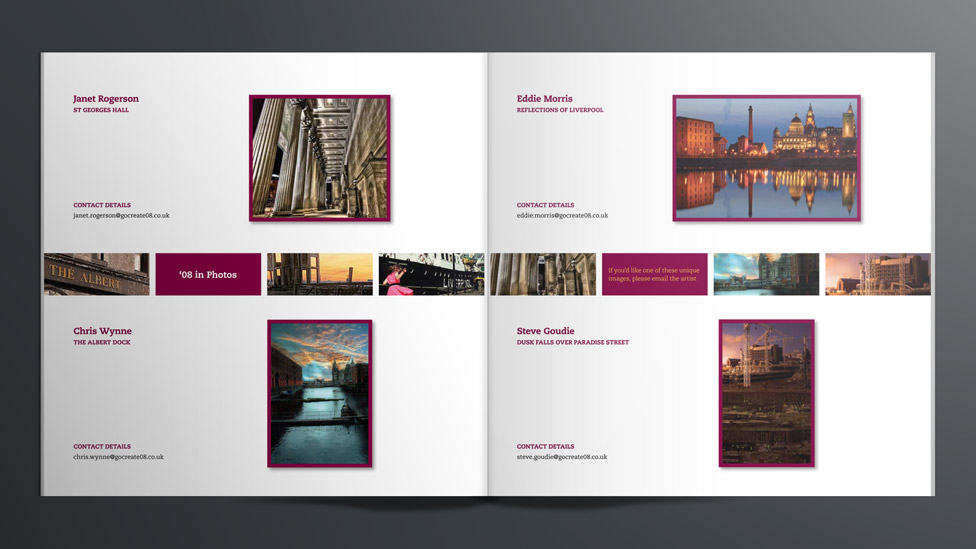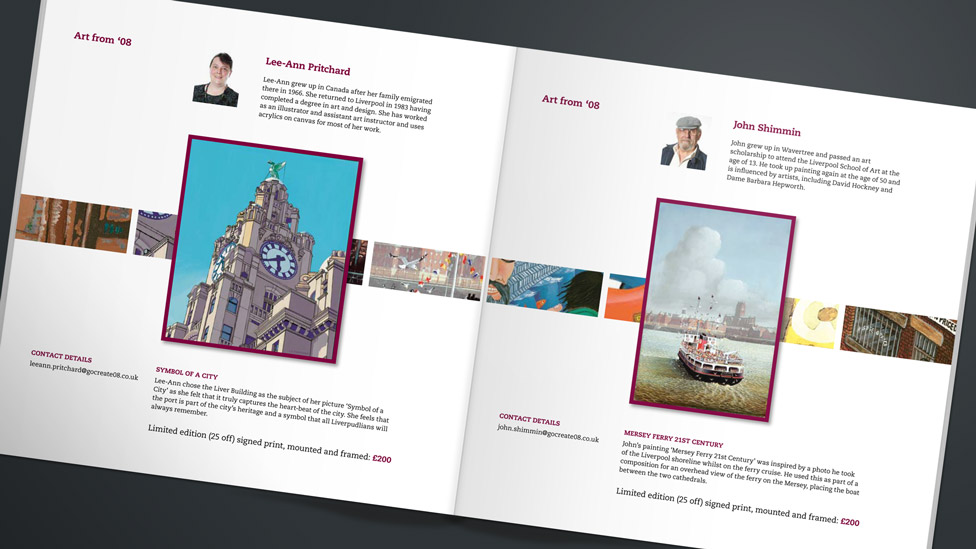 Over the years we have worked with Home Bargains on a wide range of creative and marketing ideas that have contributed to the success of our client.
"We have used Parker Design on corporate, web, literature and store design projects for over 15 years.

Parker have provided a super service, great designs produced under very tight time constraints. I would have no hesitation in recommending them."