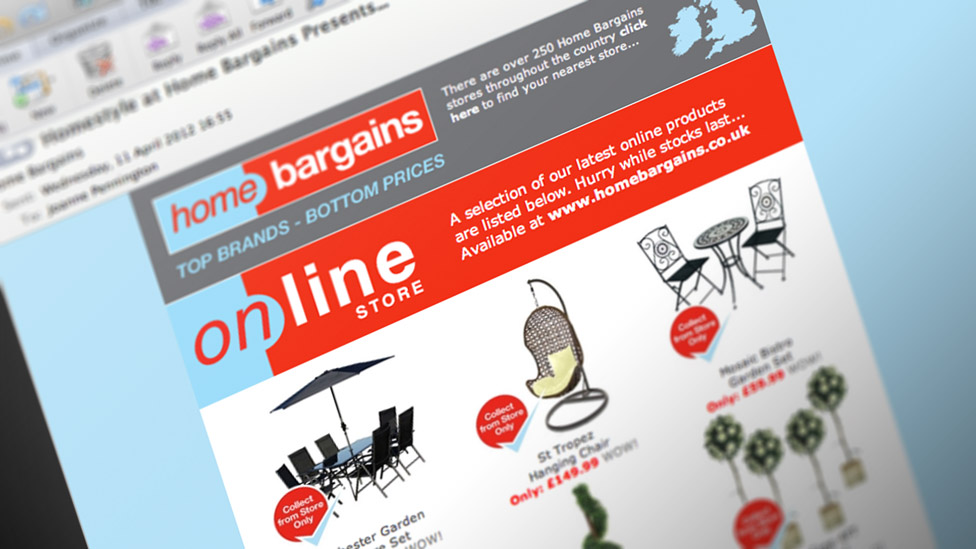 Thanks to the implementation of this email marketing software tool, we helped our client achieve high retention and click through rates, and ultimately sales.
Background
Thanks to a user-friendly and effective email marketing software tool, Home Bargains carries out numerous email campaigns to a targeted database of over 70,000 users, highlighting online and in-store offers, often before they appear in the retailer's high street stores.
The purpose of the exercise is to reinforce brand values and increase sales and footfall. Using bespoke email templates integrated with professional email marketing software we helped Home Bargains manage their digital marketing.
Challenge
We had to build a custom content management system to allow the Home Bargains marketing team to pick products from the live online store and dynamically add the product images and details to a template. This would then be distributed through Campaign Monitor software to the Home Bargains audiences.
"We've used Parker Design on corporate, web, literature and store design projects for over 15 years.

Parker have always provided a super service, and great designs produced under very tight time constraints. I'd have no hesitation in recommending them."
Solution
The email marketing software is built in php, MySQL and HTML and the resulting email works across a variety of browsers and email platforms. Users can sign up directly to the database either on the online store, the corporate website or the Home Bargains Facebook page.
With high retention and click through rates, the email marketing approach has proved so effective that our client now manages 4 separate email campaigns via the system. The result has been a noticeable increase in sales and order spikes online when the emails are distributed.
Have a look at other digital marketing ideas that have proved effective for our clients.