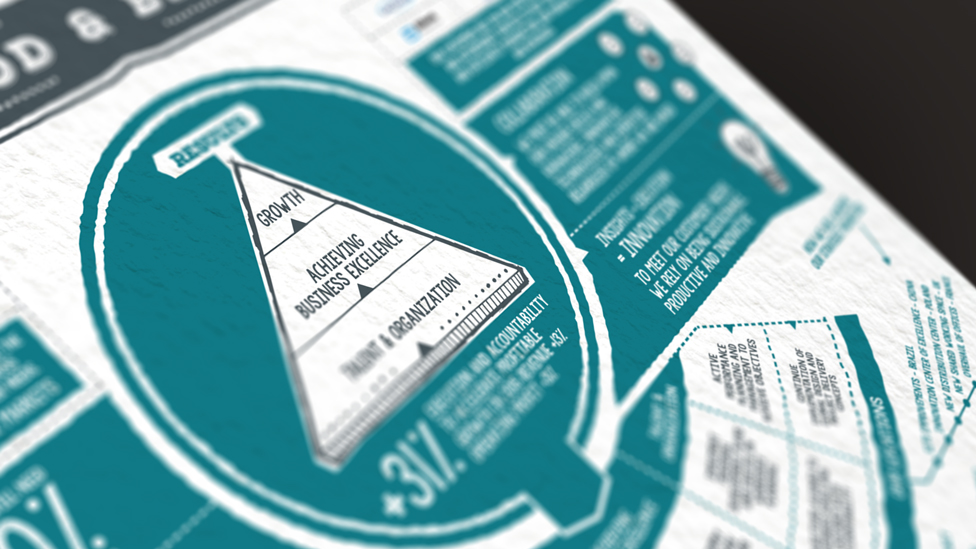 This engineering infographic design helped a global company articulate the strategy for one of their divisions.
Background
A global supplier of highly specialised engineered solutions approached us to help them articulate the strategy for their Food and Beverage division. The company, which operates in over 35 countries and turns over sales in 150, had gone through a period of strategic growth, acquisitions and reorganisation of key markets.
Challenge
These major changes drove them to address their employee communications to guarantee the division felt and worked as one. Our client needed to present their new strategic direction in an interesting and dynamic way to ensure understanding across all global locations.
Solution
We condensed vast amounts of information into a motivational infographic. The piece helped everyone get a clear vision of the strategy, guaranteeing integration and consistency of message across the board.
The engineering infographic design, and its translations into 9 languages, served as the basis for education sessions delivered by senior managers, where they walked their teams through the new structure and strategy.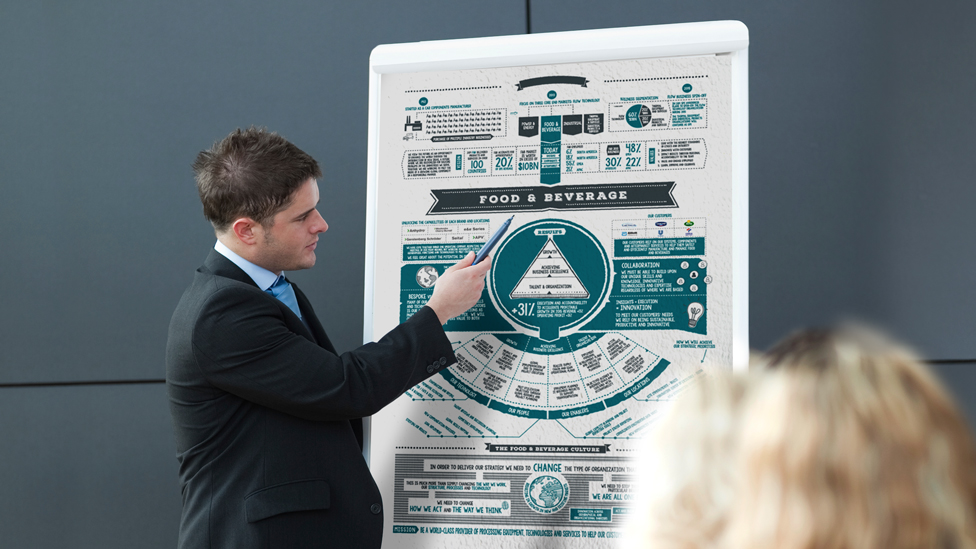 Our client supplied the information as a 16-page guide. Working closely with them, we made sure we understood their vision. We then presented suggestions and identified the key areas the infographic design had to focus on.
We took on board their brand and pushed it further. We added an element of fun to the structure and visual style including the informal and fresh feel of the illustrations, and script-like font. The friendly and approachable look and feel played on the idea of familiarity, helping reinforce the concept of a global company with local knowledge, working as one.
We divided the content into an easy to follow structure – history, then strategy, culminating in the company's vision for the future, a clear call to action inspiring change.
Our client felt that the impactful infographic design played a key part in helping the audience understand their strategy and everyone's role in delivering it.