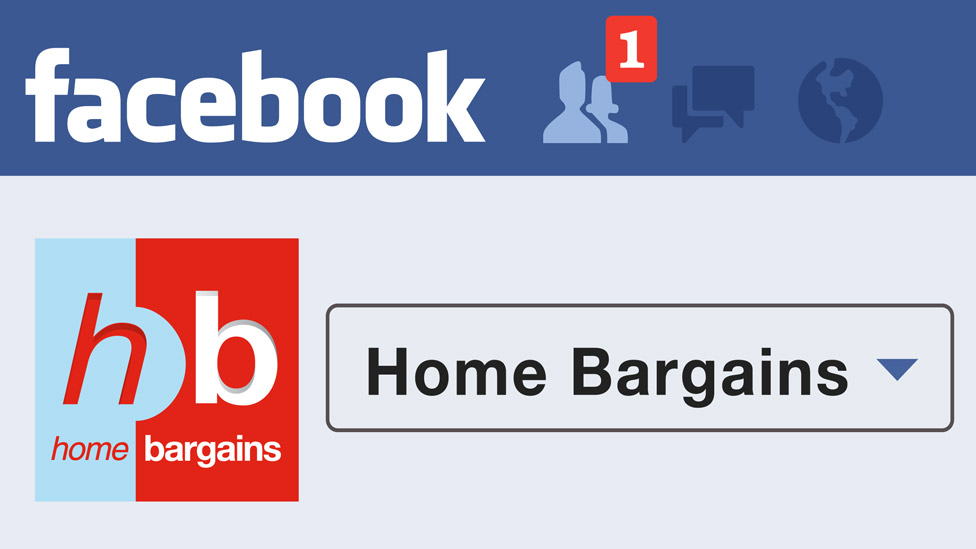 We were commissioned to produce a series of Facebook apps to help Home Bargains promote some of their core offerings.
The Facebook app development included the latest online product offerings and Home Bargains' Star Buys products, both already built by Parker Design as emails. Additionally, the popular Store Finder and Careers databases were also converted for the Facebook audiences.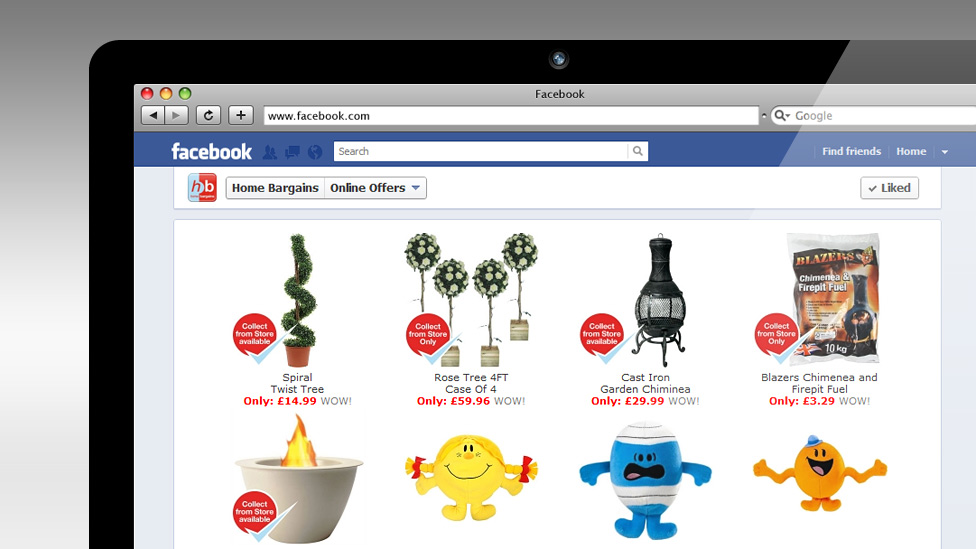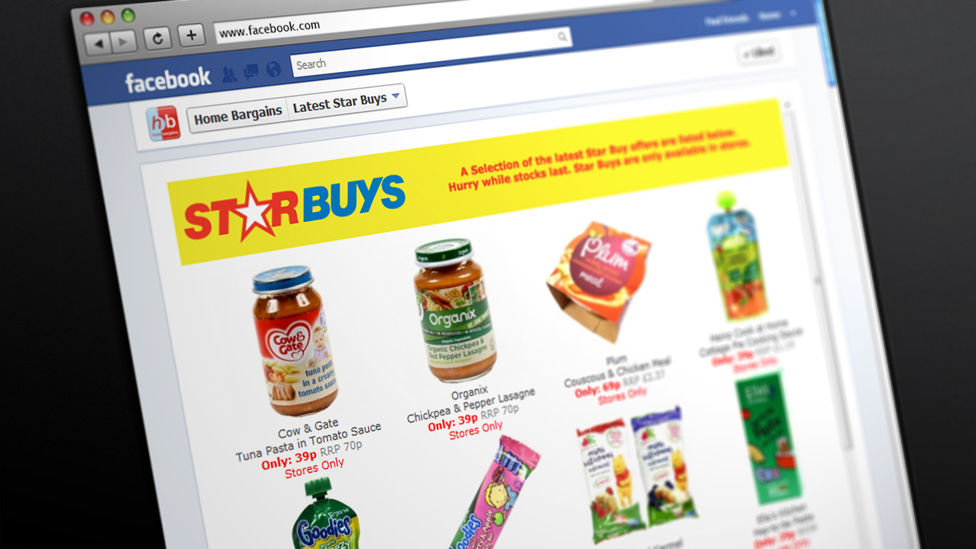 The apps needed to be managed internally by Home Bargains via a custom content management system, which would allow them to change it daily and weekly to update items on the various Facebook apps. Parker Design developed and implemented the tools alongside the various APIs (Application Programming Interface) to allow the seamless integration of these popular tools.
Facebook users are required to Like the Home Bargains Facebook page before being granted access to the various tools, all of which are available via the new Home Bargains timeline. This initiative has now led to a Facebook audience of nearly 20,000 active users.
The development of the Facebook app has contributed to a significant increase in the number of visitors to the online store and Home Bargains website, which in turn has also increased the footfall in all stores nationwide. Reinforcing the brand look, feel and ethos was key in the Facebook app development.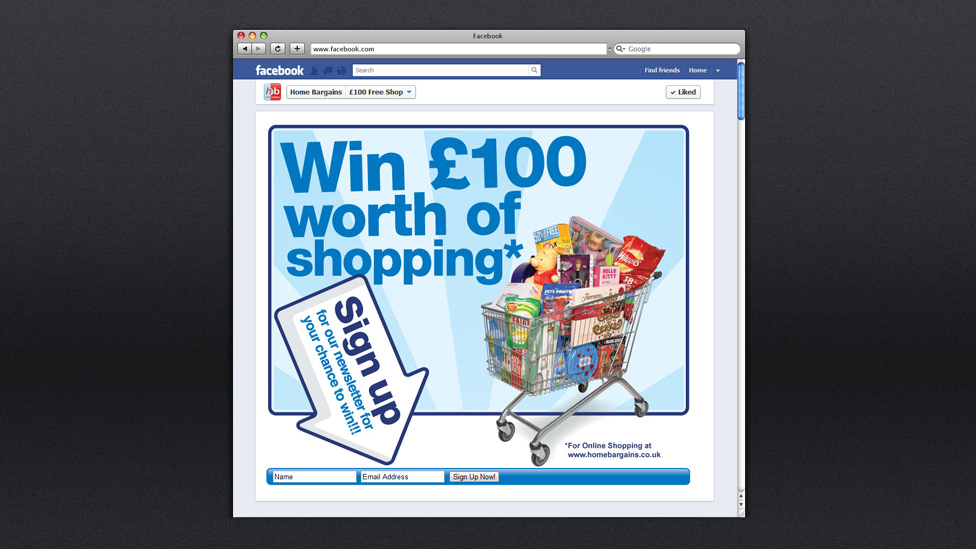 The Home Bargains online Store Finder app allows users to find their local store by postcode or town.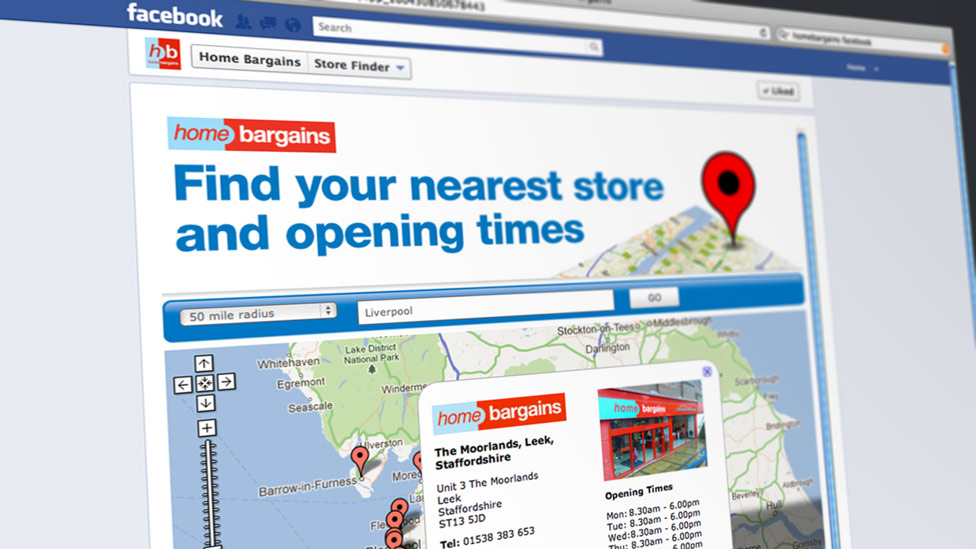 The Home Bargains Careers app allows prospective employees to search the vacancies database by region.
The Home Bargains Star Buys and Online Products display the latest offers with relevant click-throughs to the main websites, alongside sign-up forms for the emails.
The facts and figures* below help illustrate the importance of developing a Facebook app.
200 million people access Facebook via a mobile device each day
more than 30 billion pieces of content are shared each day
users that access Facebook on mobile devices are twice as active on Facebook compared to non-mobile users
Facebook generates a staggering 770 billion page views per month
An average Facebook user…
has 130 friends on the site
sends 8 friend requests per month
spends an average 15 hours and 33 minutes on Facebook per month
visits the site 40 times per month
spends 23 minutes on each visit
is connected to 80 community pages, groups and events
creates 90 pieces of content each month
*Source: Facebook Demographics Revisited 2011