Music and colour come together in this timeline video to tell a story of evolution and success.
Background
ConvaTec is a global technologies and medical products company focused on developing therapies for the management of chronic conditions. According to an awareness survey published at the European Society of Intensive Care Medicine (ESICM), between 10% and 30% of critical care patients may suffer from fecal incontinence, one of our client's focus areas.
With a history of innovation and continuous product improvements, ConvaTec's latest innovation in product development – FlexiSeal™ Protect Plus – provides improvements vs. predecessors Flexi-Seal FMS and FlexiSeal Protect, as well as vs. competitive products.
Challenge
Our brief was to help promote FlexiSeal™ Protect Plus and increase the awareness of ConvaTec Critical Care as a provider of cutting-edge solutions for the management of fecal incontinence. A timeline video was the chosen approach to showcase the evolution in product development over the years, and the dawn of a new era with the launch to market of FlexiSeal™ Protect Plus.
The launch video had to be engaging and upbeat without being frivolous due to the sensitive nature of the subject, and it had to present a seamless flow despite the high volume of archive material we had to work with – a mixture of images, text, renders and video elements.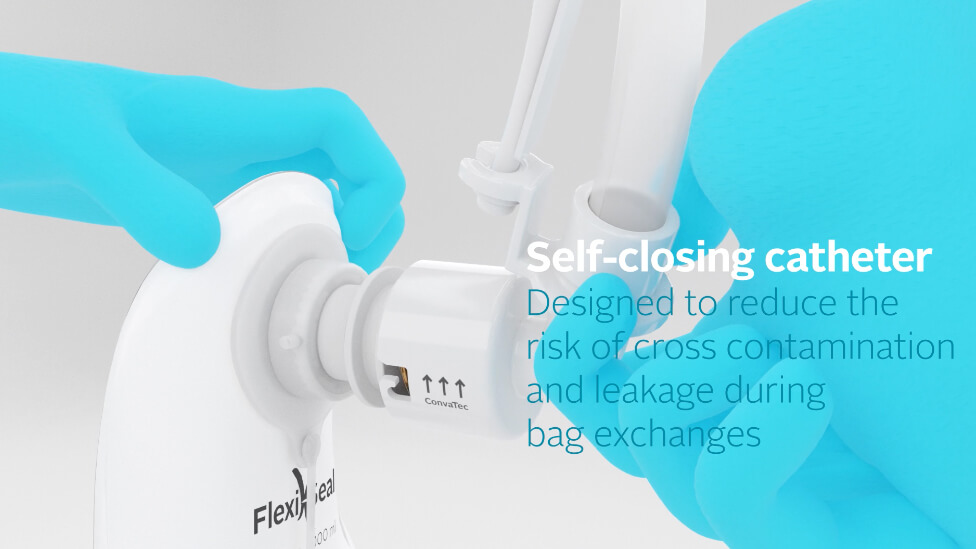 Solution
Due to the large amount of content and the different formats we had to play with, we chose a presentation style for the timeline video, instead of opting for a storytelling approach.
Music and colour play a key role in helping structure the video and how it tells the story. To set the scene, the video kicks off with a series of black and white images against a musical backdrop of strings that add weight and solemnity. The sombre start then turns into a celebration thanks to the introduction of bright colours and an energy-fuelled percussion piece that radiates optimism to signal the start of a new era.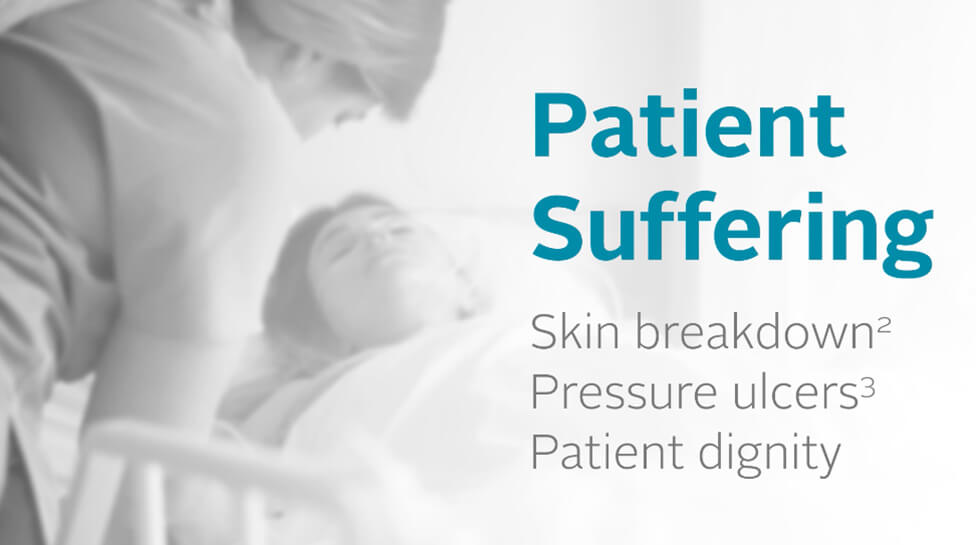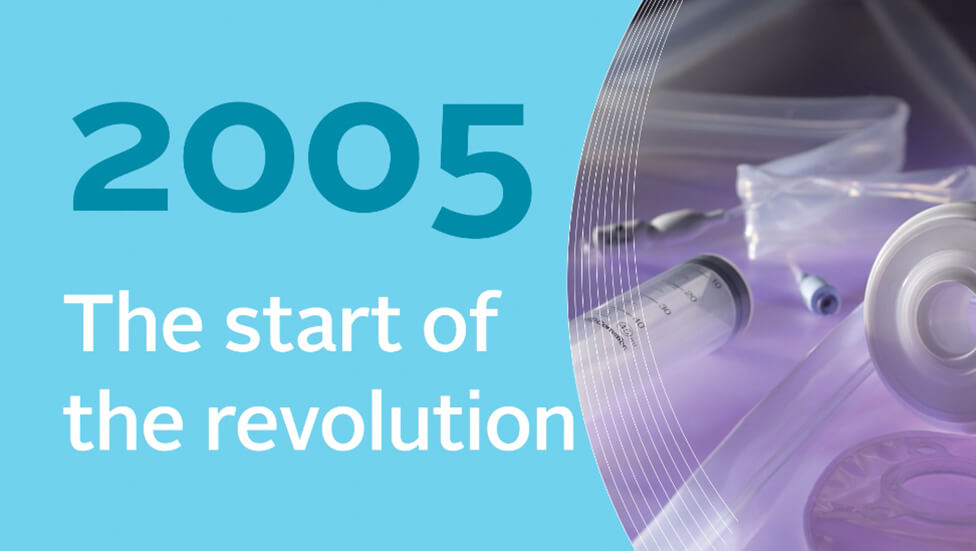 Having to work with materials from a variety of sources with different technical specifications meant that we had to come up with an edit that allowed for a seamless flow between the different clips, and which offered visual consistency throughout. To achieve this, we animated clips, applied colour treatments to images and added transitions that help viewers follow the story.
In addition to our client's archive footage we included renders we had previously created for another product video, adding visual interest and helping highlight key product features and the product's evolution.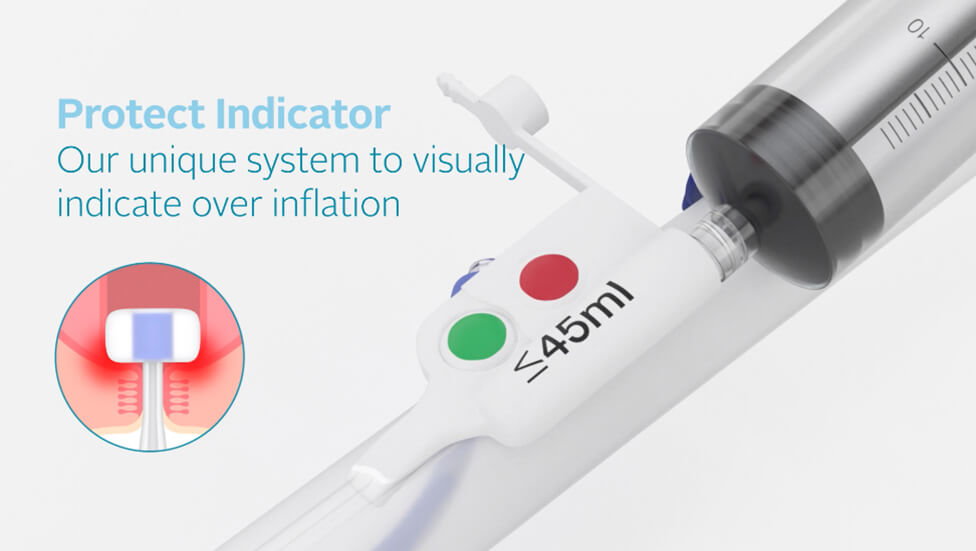 We applied a colour overlay to add consistency to the different visual elements.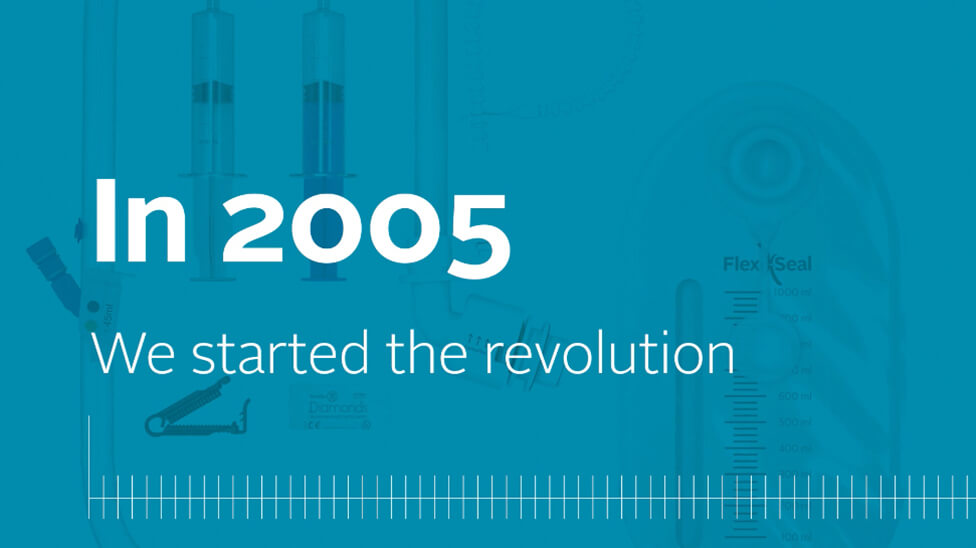 To maintain the thrill and excitement provided by the percussion music track, instead of using a voiceover throughout the timeline video, we interspersed quick-fire clips of an American voiceover artist to add the flavour and energy of a live broadcast to the US launch. Our video editor even matched drum beats in the music track to words on screen, keeping the pace fast and engaging throughout.
The character of the timeline video is energising and compassionate, and above all, scientific, helping present our client as a leader in innovation.