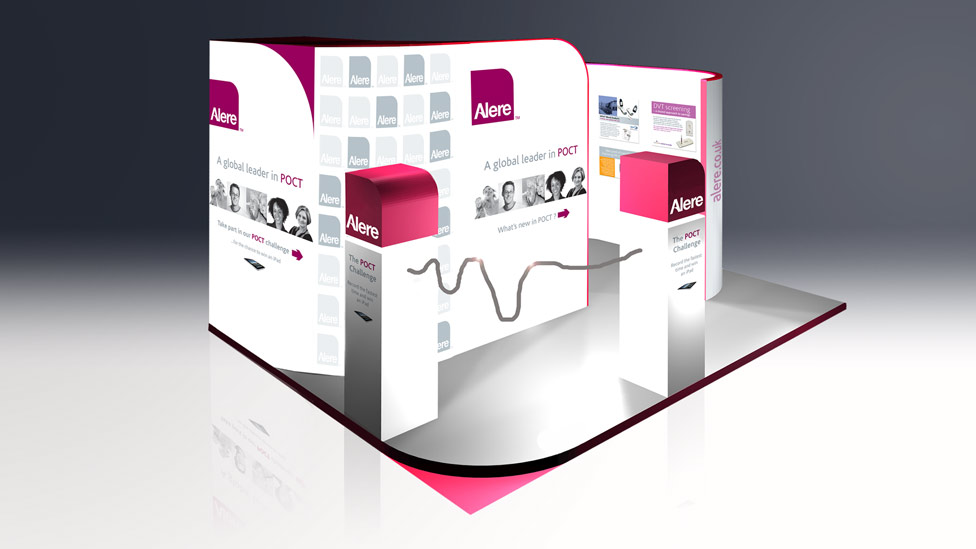 A clean, bright, simple and welcoming exhibition display stand that generated a real buzz amongst delegates.
Challenge
The exhibition stand needed to perform a variety of functions – Alere wanted to generate brand awareness through the stand design and accompanying graphics. The stand also needed to include a semi-private meetings area where they could conduct meetings.
Solution
Taking inspiration from the Alere logo, we designed the stand using overlapping curved walls which created a semi enclosed internal meeting area.
Building the walls to different heights added drama and presence to the display stand and, by utilising the full 4m height permitted by the venue, we ensured the stand was visible from right across the hall. The timber walls were given a brilliant white paint finish and capped with a cranberry colour trim to pick up the Alere brand colours.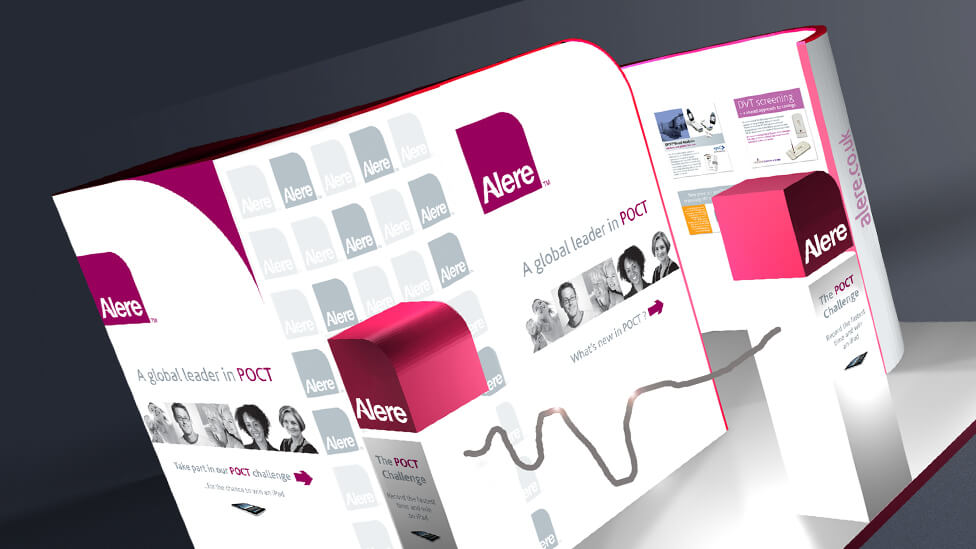 We then designed and applied striking vinyl graphics to the internal and external walls, the outer walls carrying a corporate message promoting the Alere brand, whilst the walls inside the meeting area carried more product and service focussed messages. To ensure consistency with other promotional materials, the stand design features some of the images used in a brochure and newsletter we had also designed for Alere.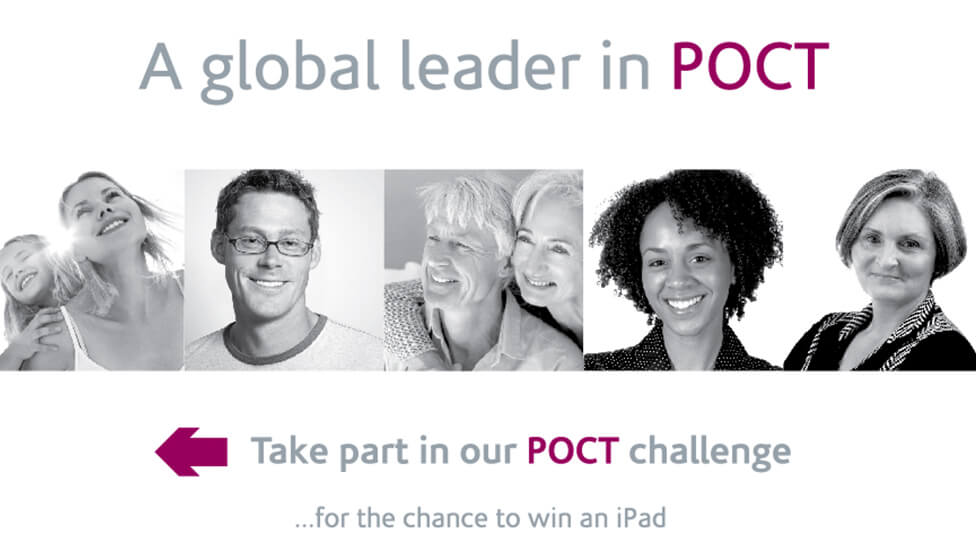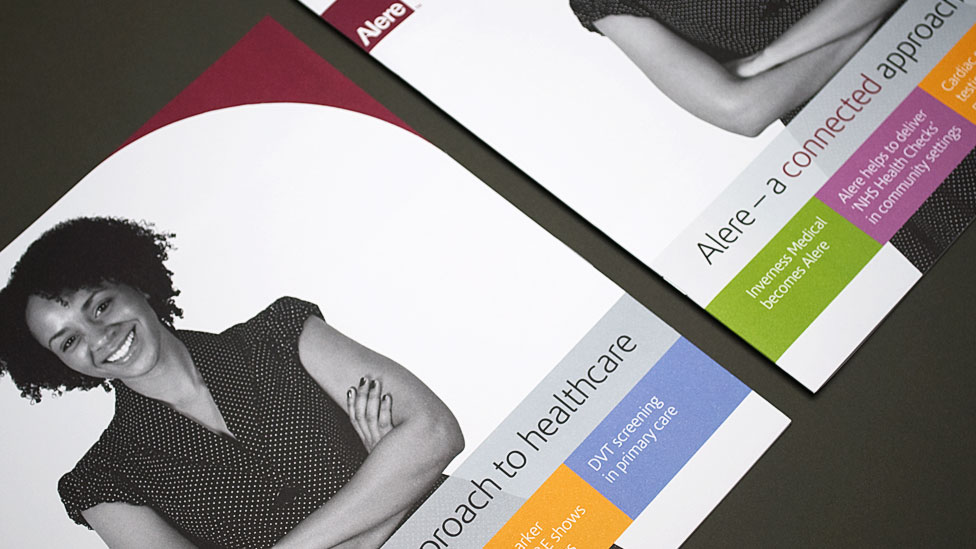 To draw the crowds to the stand we commissioned a giant buzz wire game. The wire was connected to an 80-decibel buzzer and on top of the white columns, hiding just under the oversized 3D Alere logo blocks we fitted flashing cranberry coloured lights. As visitors passed the stand they were invited to take the buzz wire challenge for the chance to win an iPad.
As the contestants played the game and tripped the wire causing the lights to flash and the buzzer to sound, more and more people would flock to the stand to see what all the commotion was about. This gave Alere's sales staff the perfect opportunity to engage with them and talk about the challenges they faced in their jobs and how Alere's services could help them.
"We find working with Parker Design tremendously efficient.

Having direct access to their team of designers means that we can maximise our marketing spend. Not only that, they excel in the creative stakes and consistently deliver

a first class service that we've come to rely on, sometimes against very tight deadlines."
We provided a full end to end service for Alere's exhibition display stand – from concept to design, construction, transportation, build and logistics, allowing Alere to concentrate on selling their services.