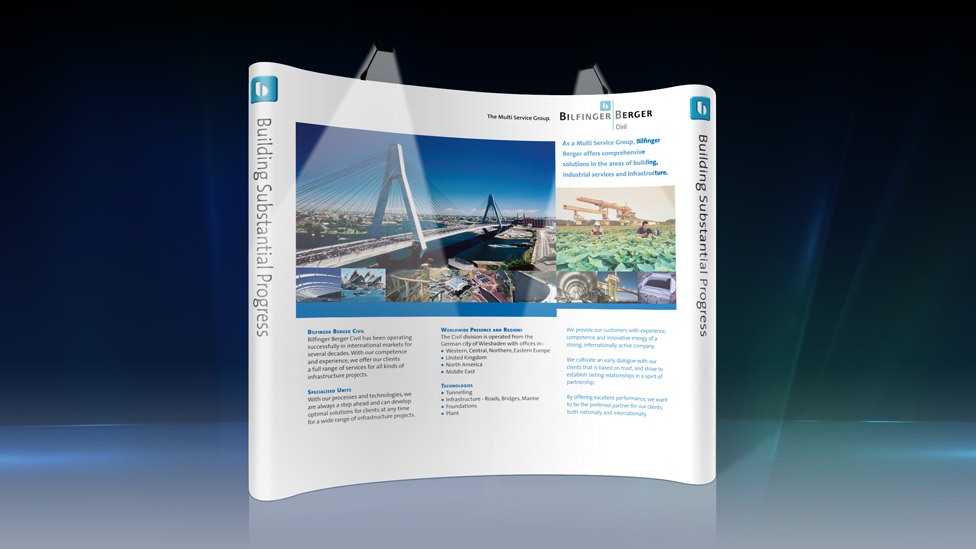 We designed a foldaway exhibition stand that helped showcase the scale of projects undertaken by our client and their level of experience.
Background
German civil engineering giant Bilfinger Berger required a foldaway exhibition stand for use at a series of upcoming recruitment events and job fairs.
Challenge
The design had to convey the impressive scale of the projects undertaken by the company, and the level of experience it had at its disposal.
Solution
With corporate guidelines firmly established, it was up to the design team to interpret these into a 4-panel exhibition stand that would help drive the profile of the company at the exhibitions.
Over the years we have helped a wide range of clients reach their objectives

through effective exhibition stand design. Find out more.
The use of large dramatic photographs supported by smaller inset shots help promote the project offerings, while the copy provides detailed descriptions of the various services the company has to offer. The use of different size copy helps draw the viewer into the display and onto the foldaway exhibition stand.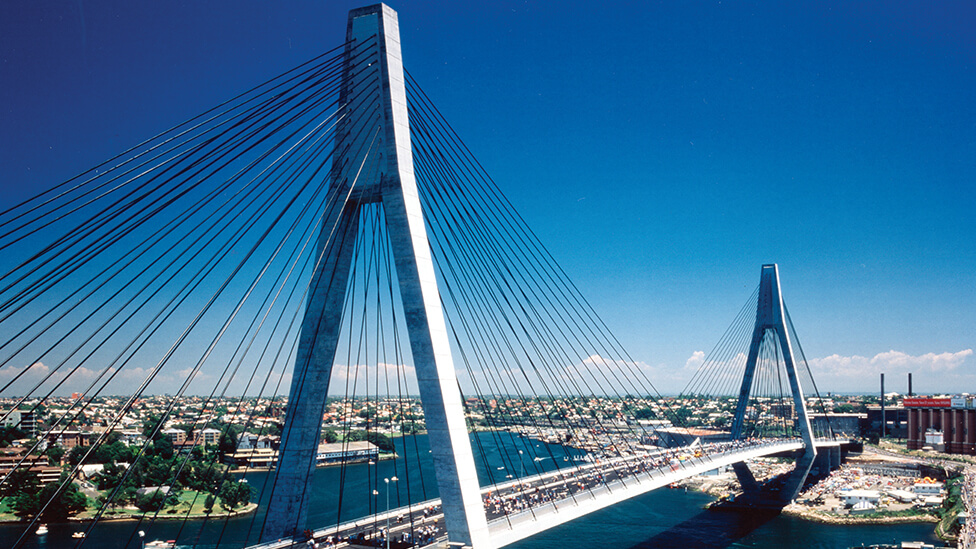 The exhibition stand is printed on durable vinyl drops and a lightweight frame gives a professional level of finish, at the same time making it easy to fold away and transport to various venues around the country.