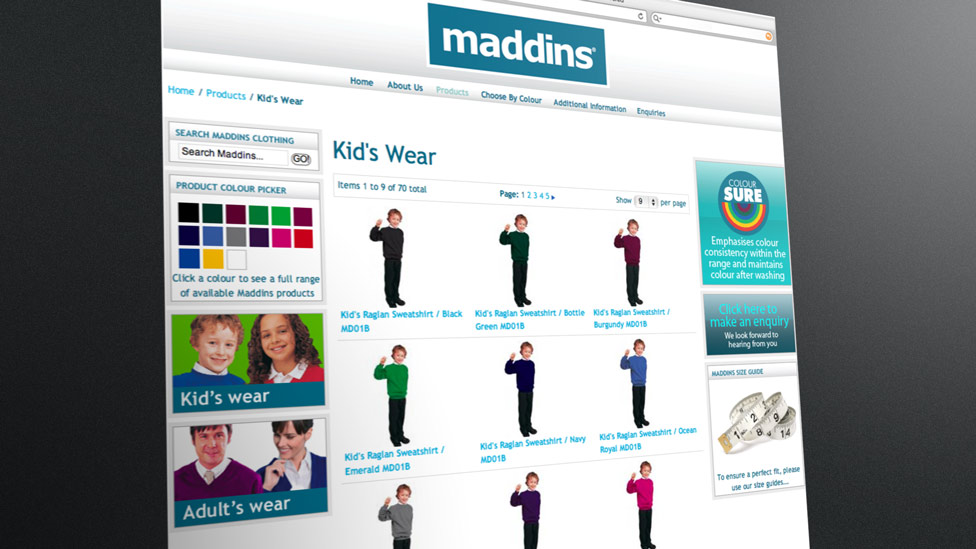 We delivered a Magento website development project that acted as an online catalogue to provide suppliers, re-sellers, embroiders and printers with a reference point for product specifications and variations.
Background
The Maddins brand was created by Ralawise through a demand for colour-consistent garments that can withstand prolonged wear in school, leisure and work environments. Maddins formulated a fabric content unrivalled in the industry, which has become extremely popular with schools, companies and organisations alike. With sizes for children and adults, and up to 16 colours, the range is top of the class. Whether it's for school, work or leisure, the Maddins range looks great, stays durable and feels comfortable.
Challenge
To create a website that would act as an online catalogue, a complement to the company's printed materials to allow suppliers, re-sellers, embroiders and printers an online reference point for the product specifications and variations. The core intention was to bring the Maddins catalogue to the top of the search engines, above its many competitors.
Solution
Whilst intentionally not a transactional website, we built it on the Magento ecommerce system to allow the level of product management required by such a varying catalogue. With the site built on the Magento website development platform, it gave our client flexibility to make this a transactional website at any point in the future.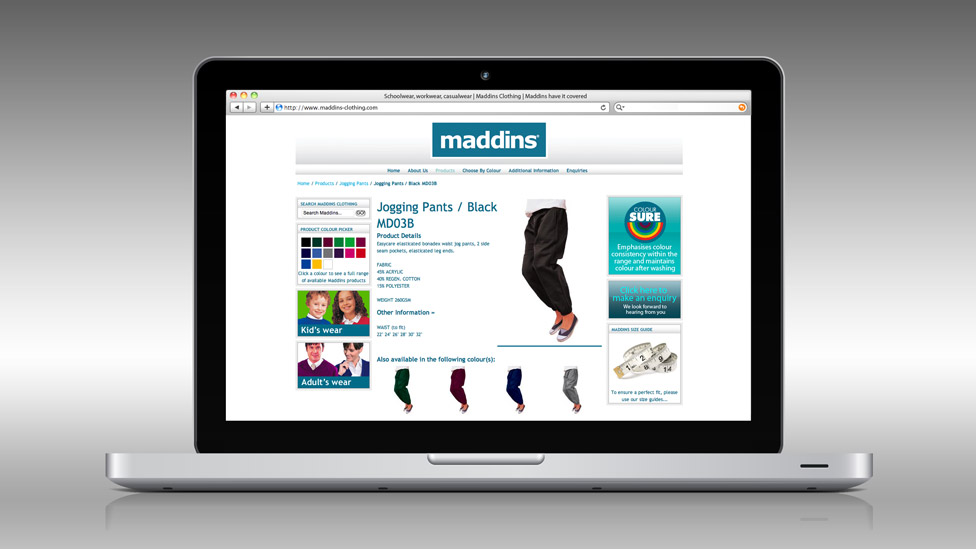 The website features a bespoke colour picker allowing all product search results to be returned by colour range. There is also a size guide, additional information about the range and an online enquiry form.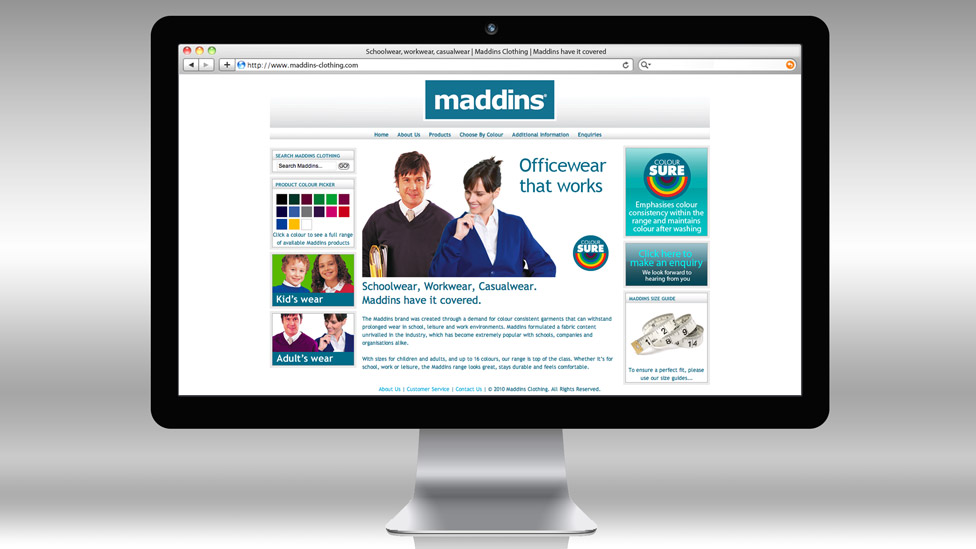 The Magento website development platform is a feature-rich ecommerce solution built on open-source technology that provides online merchants with unprecedented flexibility and control over the look, content and functionality of their ecommerce store. Magento's intuitive administration interface features powerful marketing, search engine optimization and catalog-management tools to give merchants the power to create sites that are tailored to their unique business requirements. Designed to be completely scalable and backed by Varien's support network, Magento offers companies the ultimate ecommerce solution.
Click here for our latest ecommerce development projects.