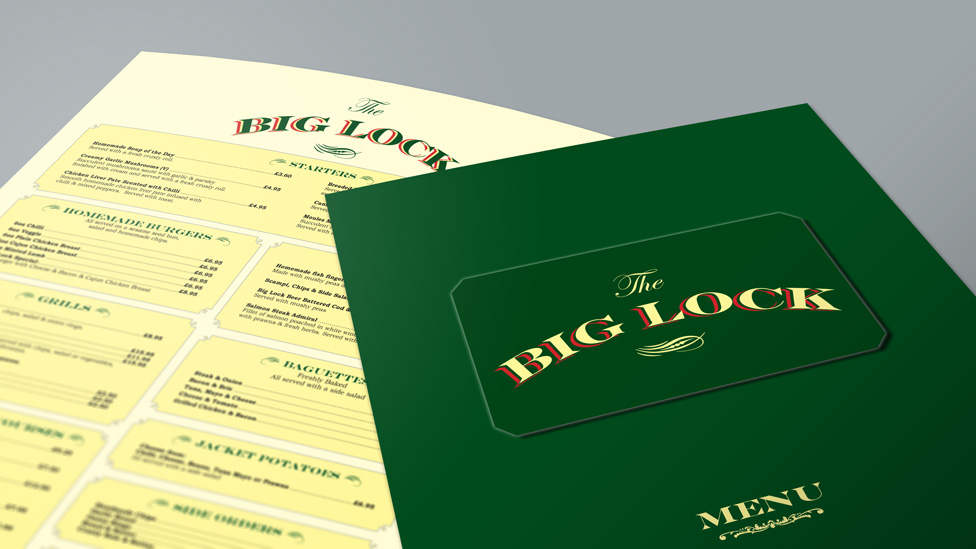 We created a beautifully simple design that perfectly evokes the essence of the timeless style of canal boat life.
Challenge
The menu design for the Big Lock Pub was important to the owners as they needed it to portray its heritage as part of the local canal network. It was important for the menu design to echo the warmth and friendly atmosphere that customers can find at the Big Lock Pub.
Solution
We gave the menu design the look and feel of the timeless style of a canal boat. The inspiration for the new menu is also taken from the colours and typography associated with the canal boat livery.
The menu layout is simple and easy to navigate, allowing customers to decide on a dish without feeling there is too much to choose from. This menu design reflects that style perfectly.