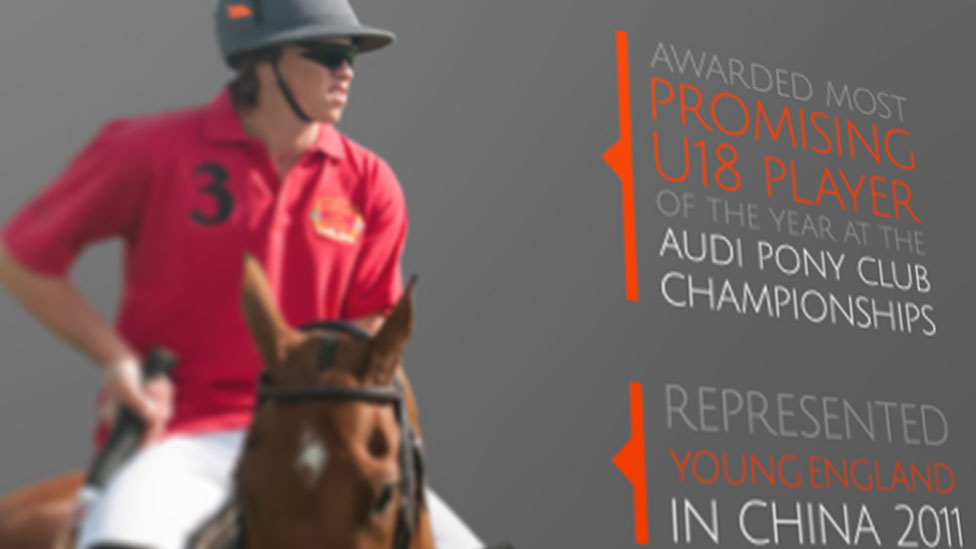 This project went beyond parallax website design – Having taken inspiration from Charlie's beloved polo hat, we first created a logo for Charlie to start using on his website, as well as for social media and stationery. We developed a really modern, unique brand image, befitting a young professional polo player looking to progress his career.
Challenge
To deliver a website design and identity that would help readers and potential sponsors get a good overview of Charlie's prowess and future potential.
Solution
The look we knew was right for Charlie's polo website was one which would be bright, colourful, inspirational and informative, and we used these principles as building blocks for the design.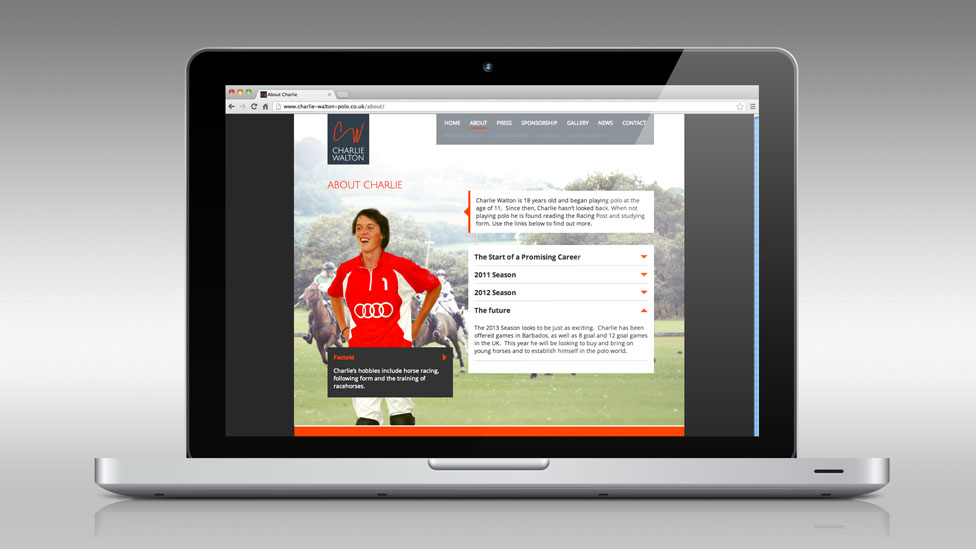 To make a real impact, we added typography, colour and movement to the design. This was enhanced with the integration of action photography and the typographic words Passion, Talent, Drive, Ambition, all used with the popular 'parallax scrolling' effect. Various design elements also animate onto the screen at specific 'waypoints' as the user scrolls, using custom animations that work in all browsers, smartphones and tablets.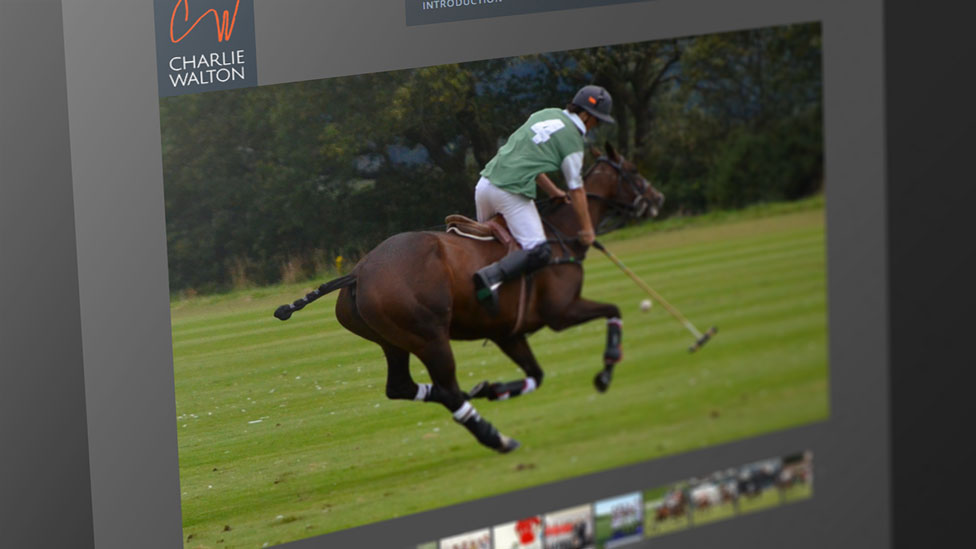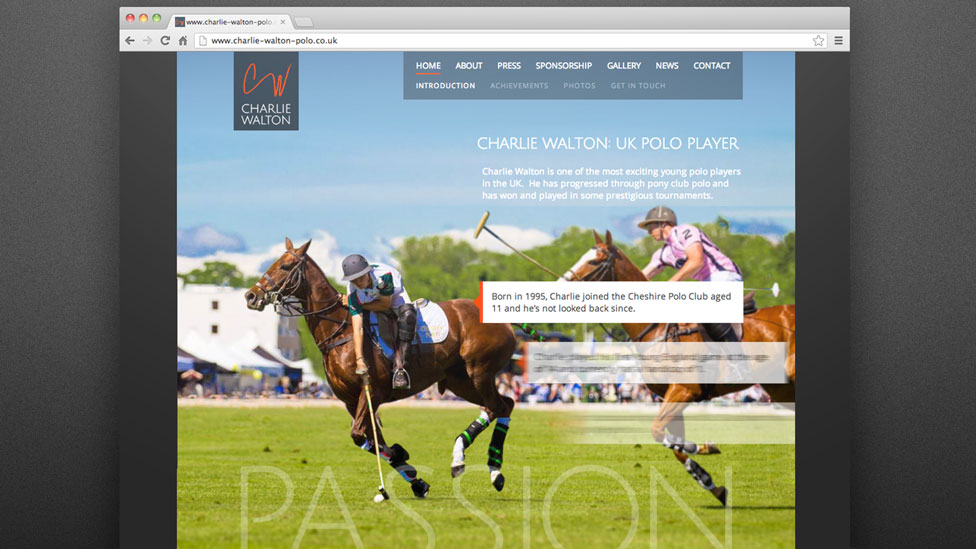 The outcome was a parallax website design that was modern, fresh and eye-catching for Charlie's target audiences of sporting journals, newspapers, other players, friends and supporters.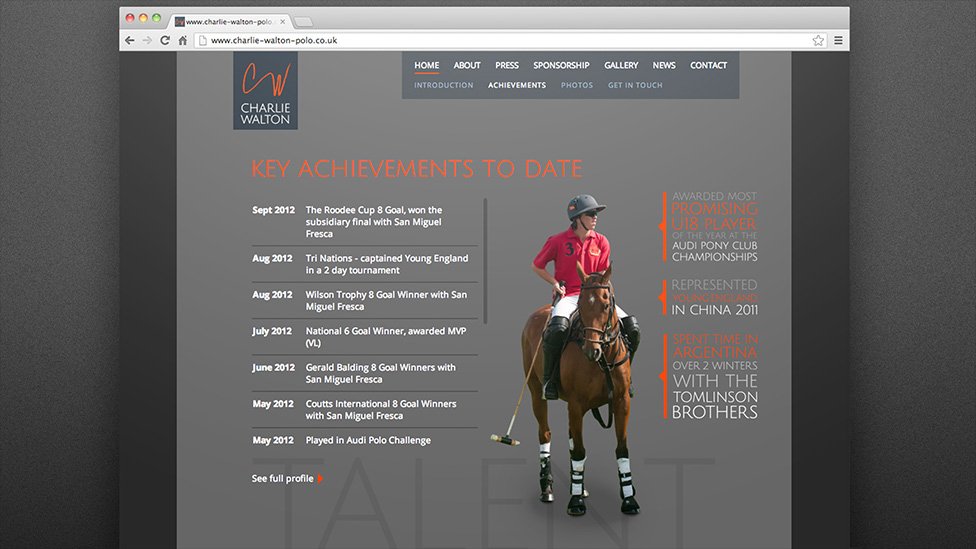 We chose WordPress as the content management system (CMS) to enable Charlie to easily manage the website and update the content, including the image slideshow, career highlights to date, latest news, little facts about Charlie section and adding new publications and articles.
We also included a Twitter feed so that Charlie could tweet before, during and after matches to maintain the excitement which goes hand in hand with any polo event, together with a news and blog section with search and archive features. The completed design project echoes the foundations upon which the new Charlie Walton brand is now going from strength to strength.