This effective B2B product advertising design helped boost awareness and contributed to an increase in sales enquiries.
Background
Kingspan is a leader in high-performance insulation and building solutions worldwide. The company's mission is to accelerate a future with net zero emissions, with the wellbeing of people and planet at its heart.
Challenge
As a world leader in energy efficient, high-performance building solutions, Kingspan was looking to increase awareness of their innovative roofing system, Topdek.
Solution
We worked closely with our client's internal team to develop an advertising campaign and product marketing strategy that would generate interest among their audience.
Our design focused heavily on the needs of architects and building design managers. Customer research revealed that, although our client's product was superior, there was a lack of awareness in the market compared to traditional roofing solutions. As architects only think about roofing during certain stages of the building design process, it was important to help them associate the client's product with certain types of projects.
Previous ads had focused on brand and product name recognition, but didn't include much detailed information. To simplify the new advertisements and make them more educational, we combined high quality images of actual roofing projects with a detailed illustration of the roofing solution and a short descriptive paragraph. This demonstrated how quick, reliable and easy to install the product was compared with other options on the market, and clarified how the system could be used to achieve visually stunning results.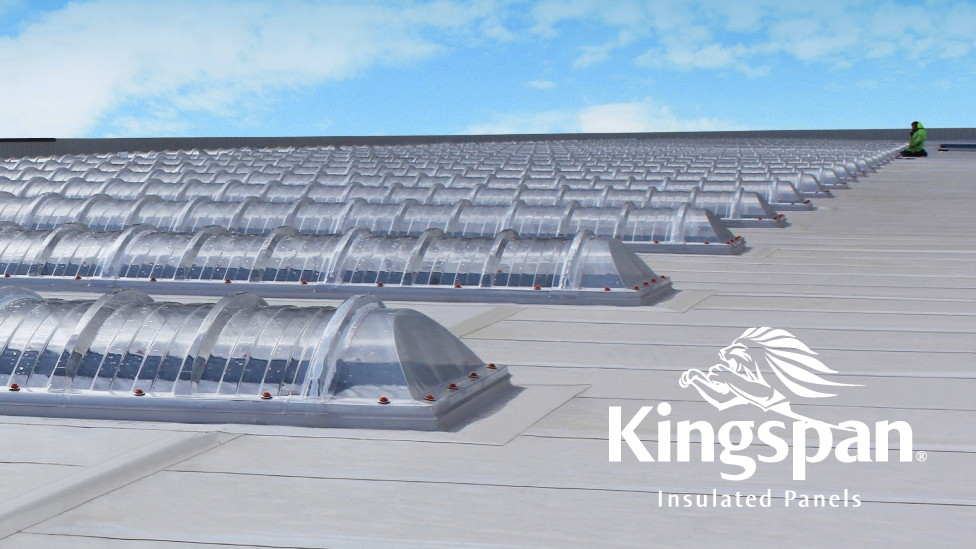 We also developed a variety of slogans to tie the campaign together under a key theme. The client selected Top that, which played on elements from the product's name and helped communicate that its benefits make it a market leader. This slogan was used in the product advertising design for both print ads and email communications in building publications.
Result
Kingspan were extremely pleased with the ad, which contributed to a significant increase in enquiries and helped drive traffic to the company's product microsite.