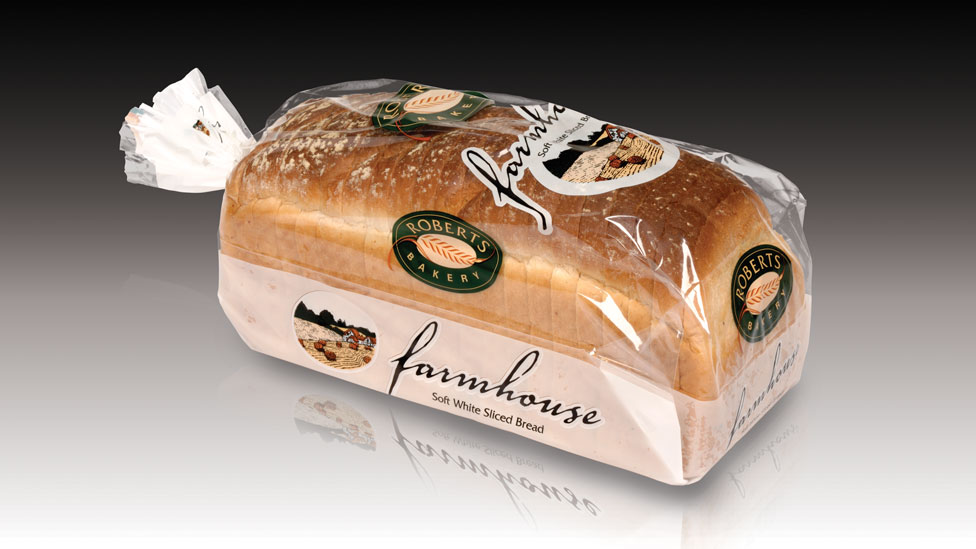 We created an effective and adaptable packaging design that focuses on the product's quality to trigger a purchasing decision.
With well over 200 individual product lines sitting on the shelves of major supermarkets and independent retailers, Roberts Bakery understand the direct impact great product packaging design has on its sales.
With a wide range of loaves ranging from traditional staples such as white and brown medium sliced bread, right through to bloomers, wheatgrains, or loaves with cranberries, it was essential that we came up with a design and a formula that could be rolled out across the entire product range, allowing each to be distinctive and yet obviously from Roberts Bakery. The design also had to be easily adaptable to a wide range of morning goods, such as rolls and muffins.
We established that the reason behind our client's success is the quality of its products, so we introduced a product 'window' on the packaging. This allowed customers to appreciate first hand the quality of the product before going through with the purchase.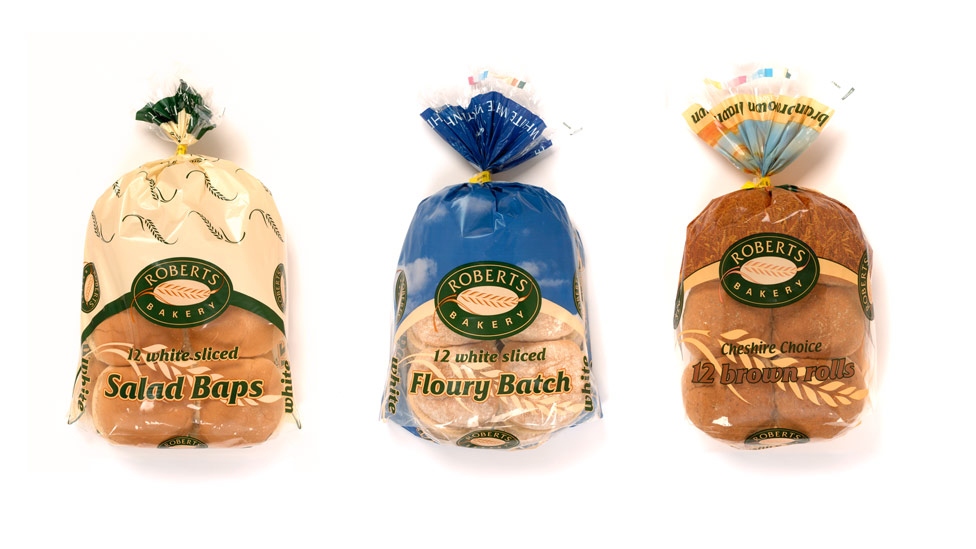 With such an expansive range, it was important that the product packaging design was consistent, particularly with regard to the positioning of the Roberts brand. With this in mind the Roberts logo always featured in the same prominent position on each design, giving it maximum exposure and tying the full range together.
We then developed a wide ranging colour palette which was applied to the ranges giving each one that distinctive look and shelf presence. Taking the iconic wheatsheaf graphic featured in the Roberts Bakery logo, we used it as a subtle repeat pattern on each of the packaging designs adding an extra element of branding. Choice of typography played a major part in the success of the design, requiring just the right style to complement the product.
The refreshed packaging design gave the entire range a lift and now matched the high quality of the product inside. The brand positioning was elevated considerably too by the vastly improved use of the Roberts logo, giving them a much better shelf presence and increased customer awareness.
Parker Design have helped us to update and harmonise our brand image through the redesign of our packaging and promotional items.

They listened carefully to our design brief and, taking account of both our sales and production requirements, produced innovative, creative, and feasible ideas.