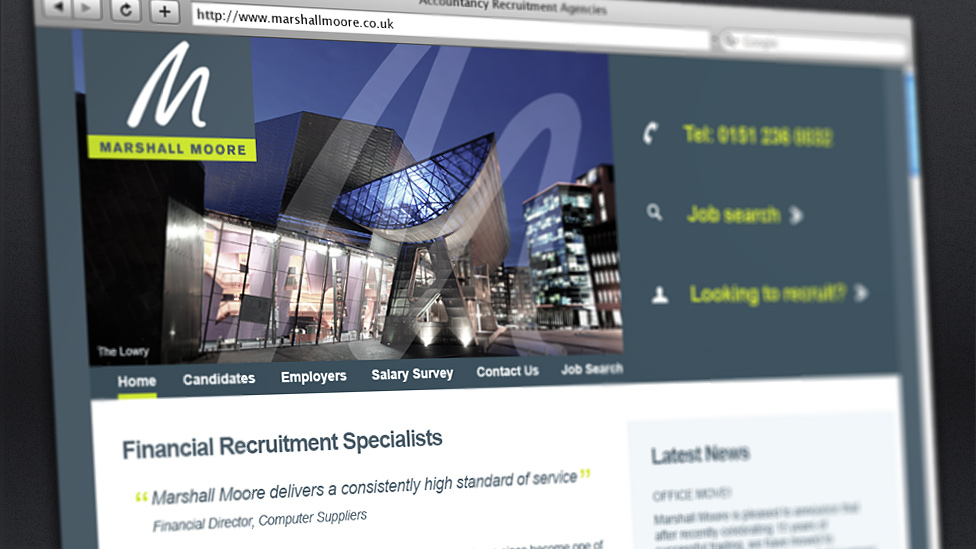 Accountancy recruitment specialists Marshall Moore approached Parker Design Consultants and asked us to help with updating their branding which also included re-imaging their existing recruitment website design.
After selecting several pieces of photography to decorate their new offices – photography that reflected their roots and regions of operation – Parker decided to also incorporate these into the header area of the recruitment website design.
Subtle Photoshop treatments were applied to the photo images, for example, some tonal adjustments and lowering of saturation were applied in order to reign in the colour palette and bring about a consistency between the images and the fresh and clean yet corporate site design. The hand-drawn M of the logo was then blended into each of the photo images to solidify the relevance of each of them.
Marshall Moore wanted the new website design to reflect the structure of the existing website as they were not looking to change the actual content of the site at this point. Therefore, working with these constraints in mind, we made sure each page template we designed would be compatible with each of the corresponding pages on the live site. This process, or reskin of the old website design, went extremely smoothly and both Parker Design and the client enjoyed a great working relationship.