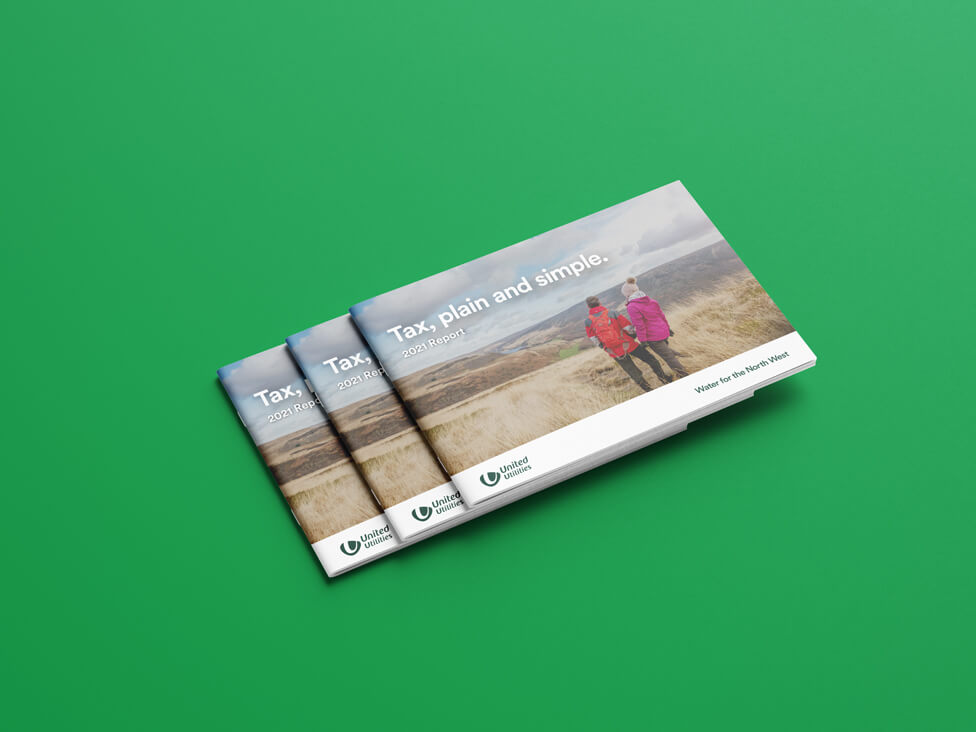 A simple and uncomplicated tax report design that keeps transparency front of mind.
Background
Conscious of the importance of strengthening public trust in the tax system, United Utilities believe that, as a large business, it is their duty to ensure openness and transparency regarding tax affairs. That's why, as well as including a tax section within the company's annual report, they also publish a separate tax report every year.
Challenge
To create a tax report design that would appeal to a wide range of stakeholders. The tax report would need to address three key topics:
1. How much tax United Utilities pays
2. How does the company ensure it pays the right amount of tax, and at the right time
3. How to ensure transparency in all tax affairs
Solution
With transparency front of mind, we kept the tax report simple and uncomplicated, focusing on creating a design that highlights key stats and information with very few visual distractions.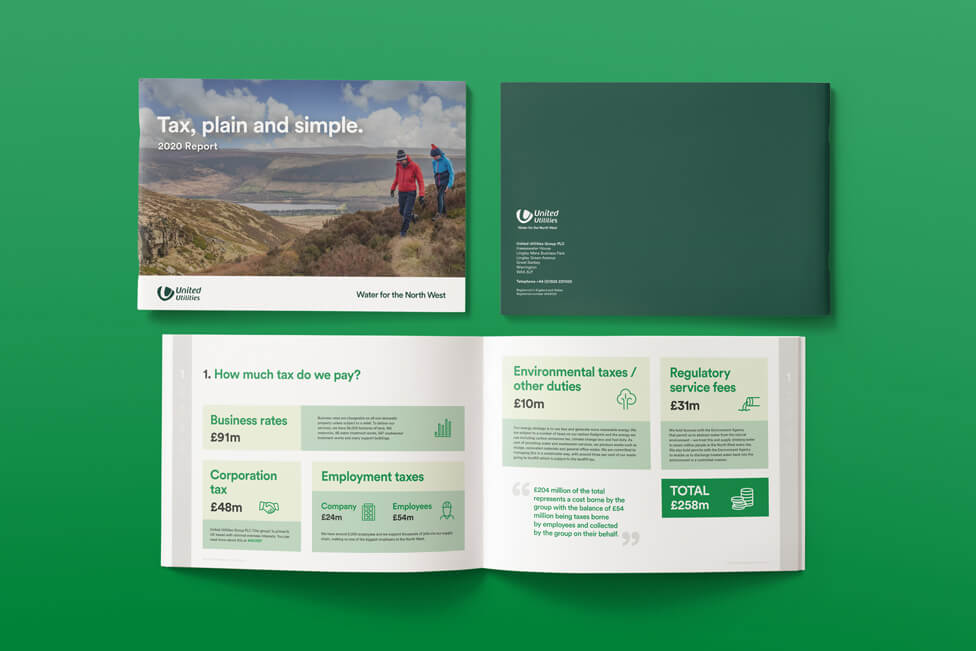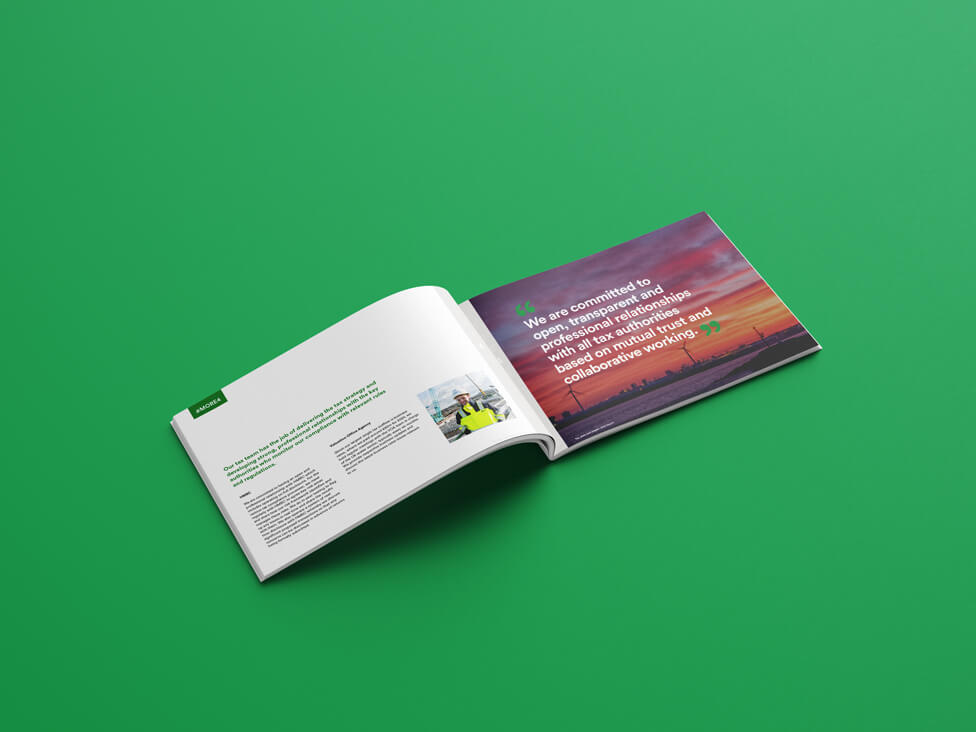 The main body of the tax report is taken over by a summary in a Q&A format, with detailed information available thanks to #MORE sections. Still with clarity and transparency being the main focus, the report also includes a glossary of key tax terms used throughout.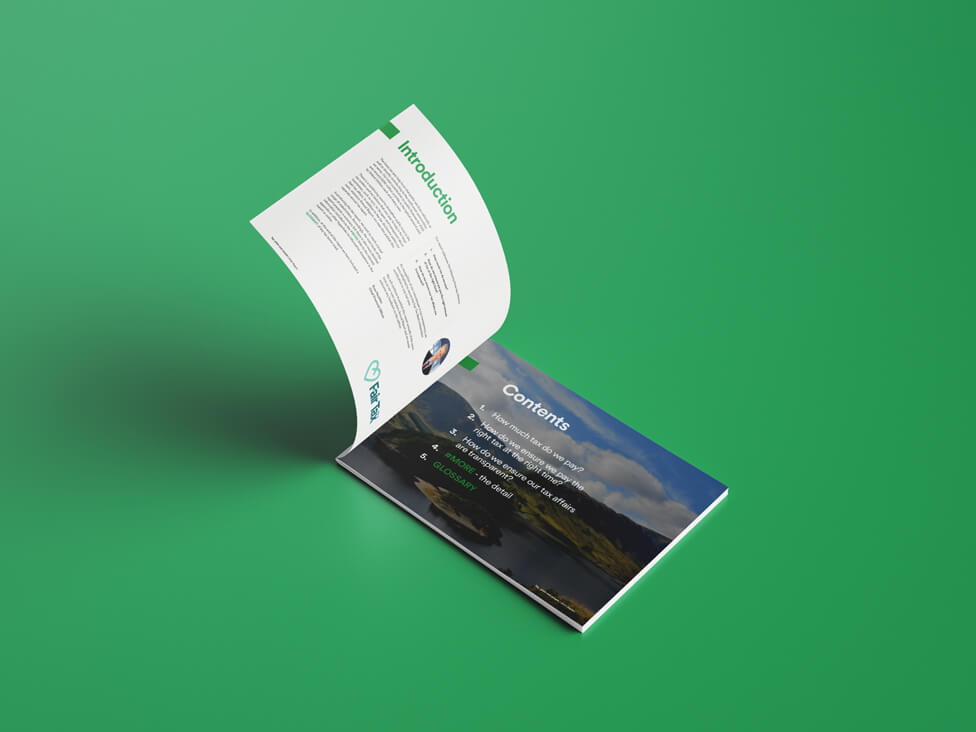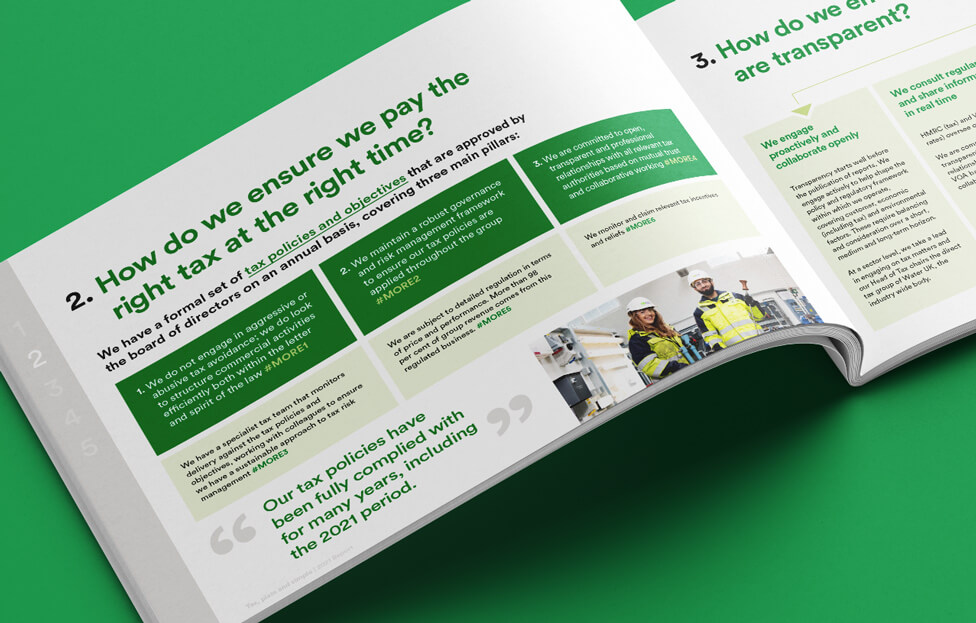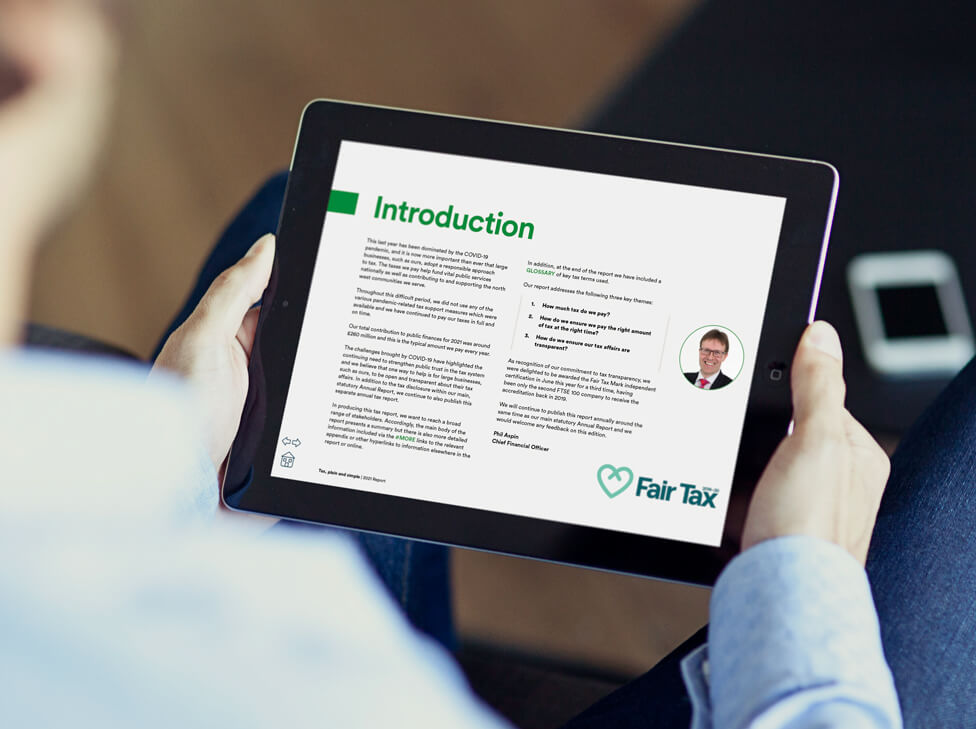 As well as printed versions, every year we also produce an interactive pdf version of the tax report design.
The design maximises our client's image and icon library, whilst the brand's colour palette helps highlight and structure content.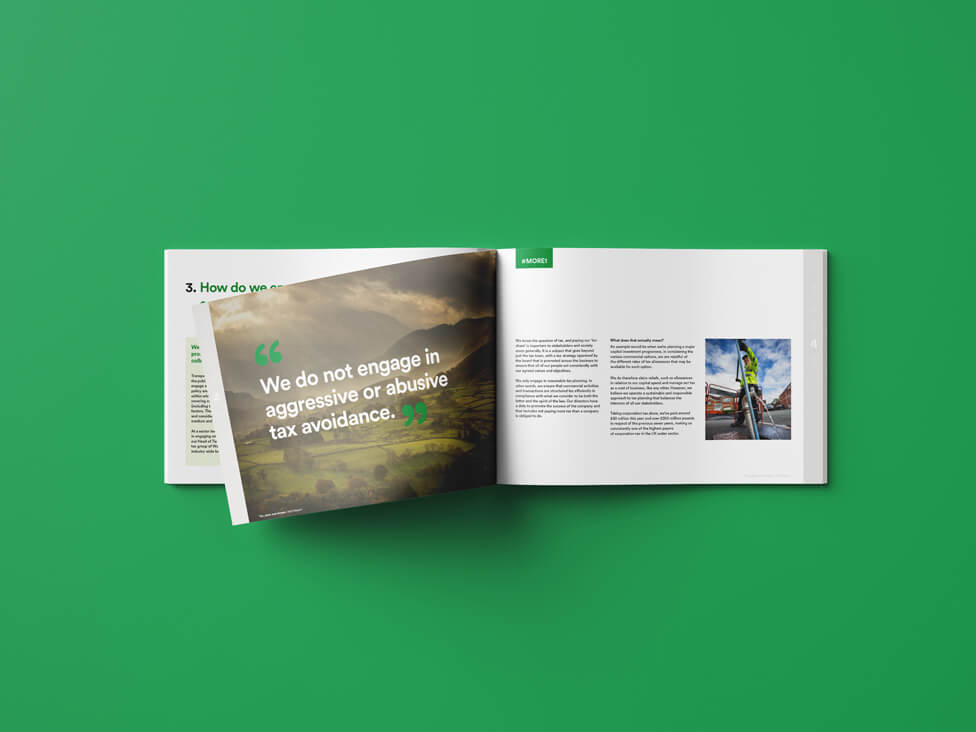 We extracted key bits of information and gave them its own page for maximum impact and further reiterate the company's focus on open communications and transparency.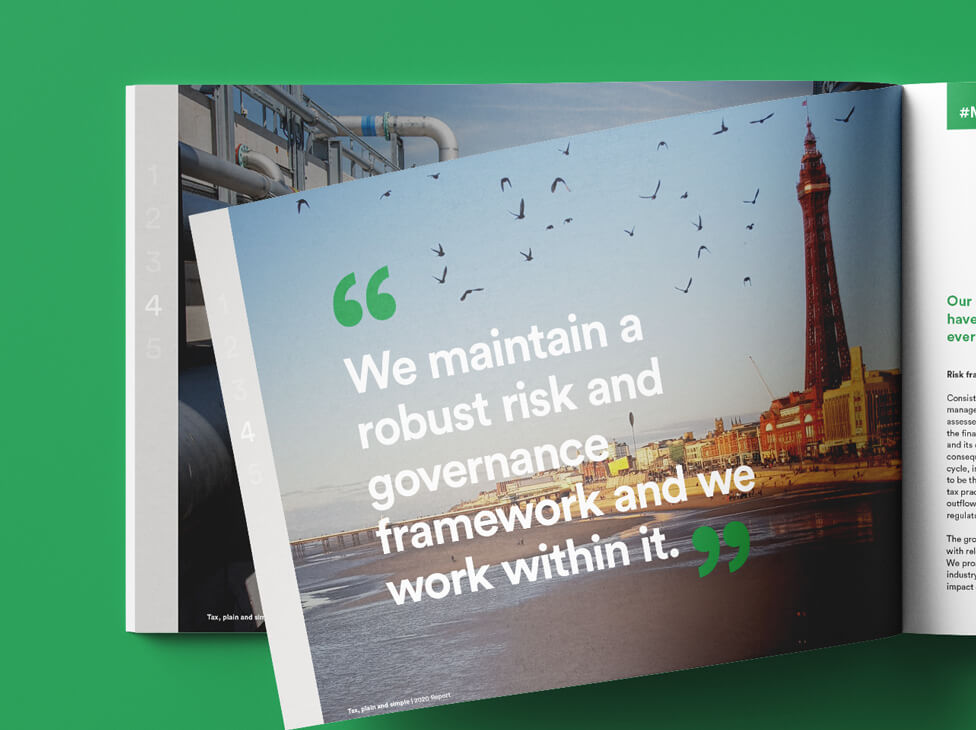 A cost and time-effective template design allows us to facilitate the design process every year without compromising on quality, and also guarantees consistency and familiarity for the audience year after year.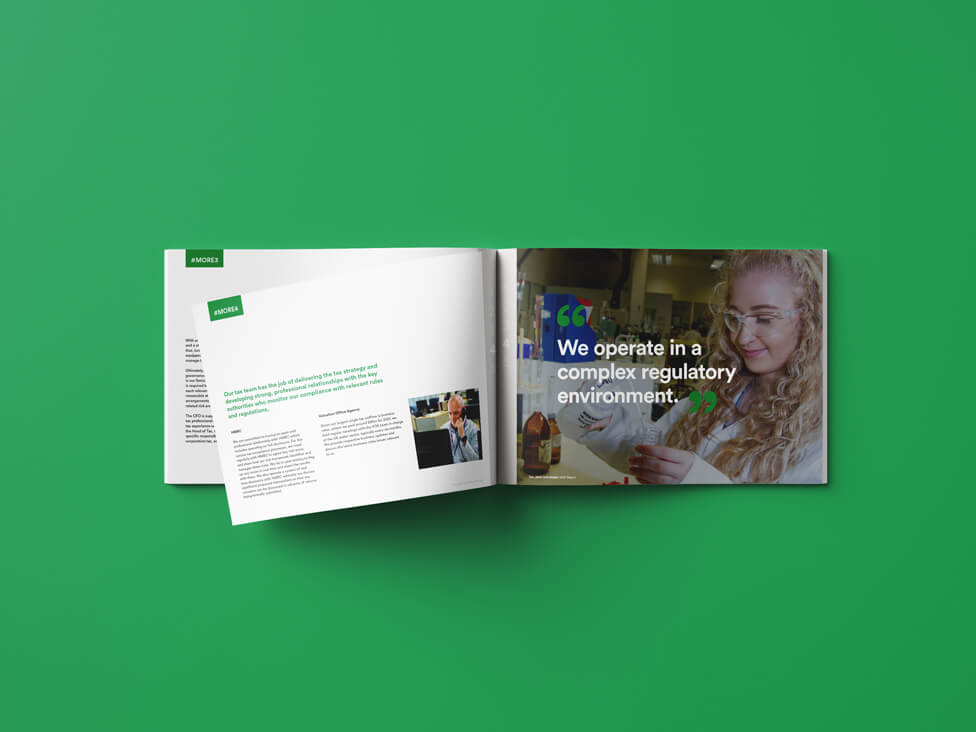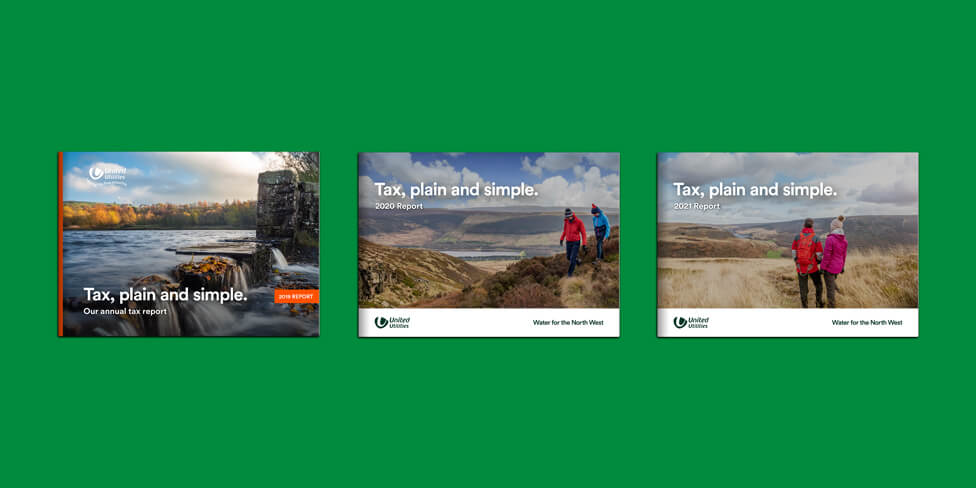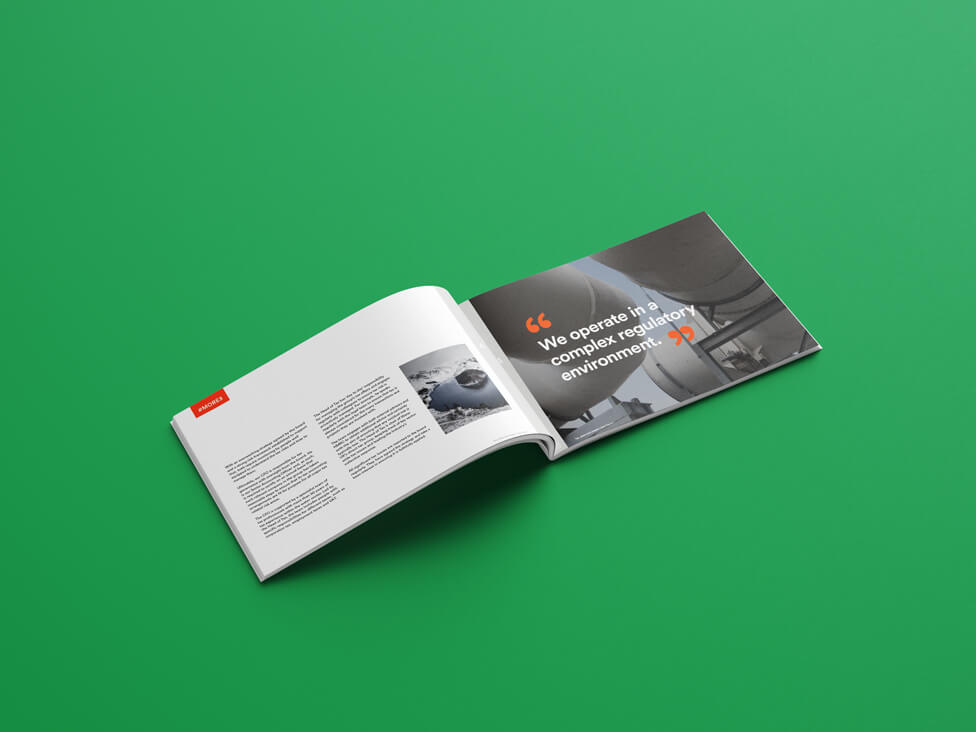 As well as images of United Utilities sites and staff, the reports are also peppered with lifestyle images of customers, ultimately a key priority for the company.