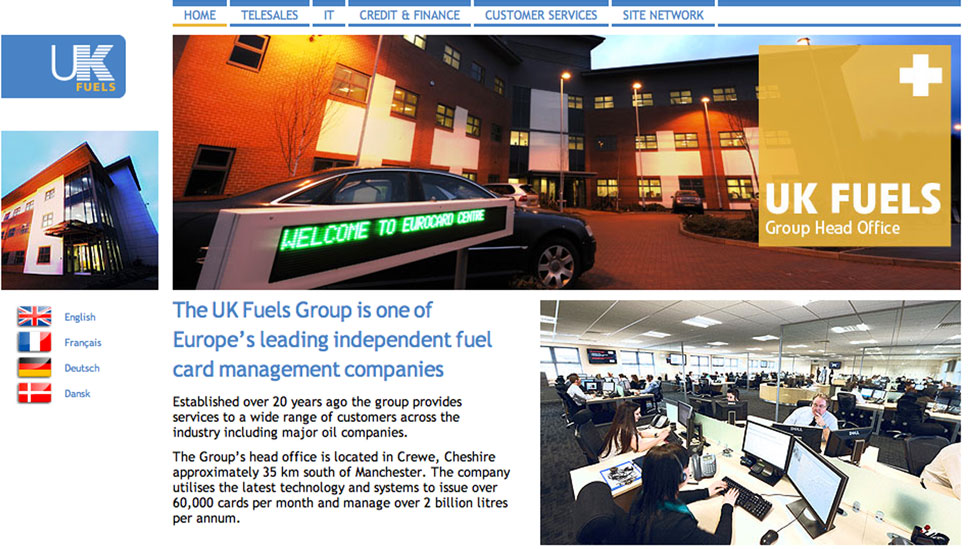 This web design and development project resulted in an appealing and effective multilingual website.
Challenge
UK Fuels came to us with a web design and development brief for their corporate website. The requirement was for a new, content-managed, multilingual website with the ability to switch language quickly and easily.
Solution
Our solution centred around the WordPress content management platform, incorporating a totally bespoke theme. Using PHP, we built functions to check current language and page. This allows the user to navigate seamlessly around the site in any language, but also, new arrivals to the website can switch the page they arrive on, and its downloads or pop-ups, to their own language in a single click.
Over the years, we have helped clients of all shapes and sizes

reach their goals with effective web design.

Click here to find out more.
The custom WordPress theme was built with multiple page templates and functionality to add all SEO, including image titles and alt tags, from within WordPress whilst keeping the editable page content as simple as possible.