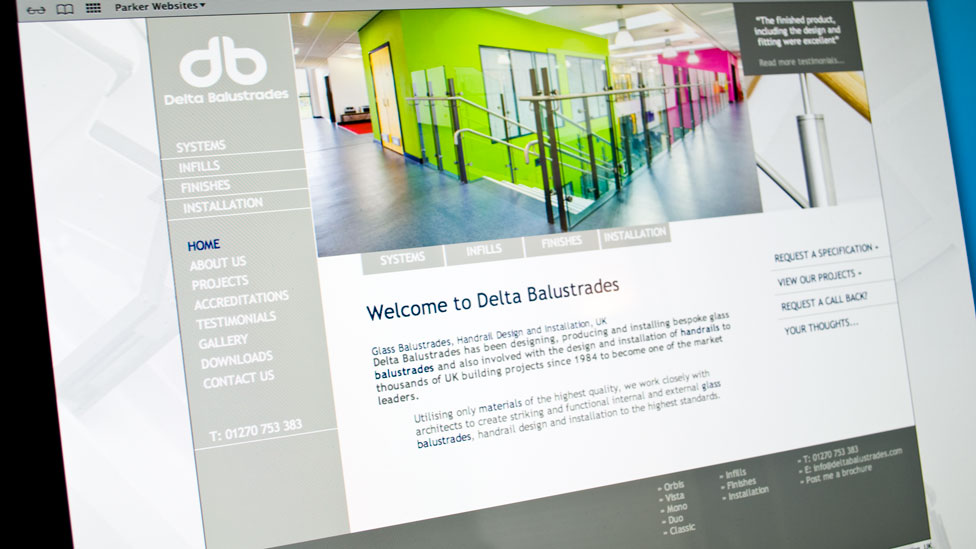 We designed and built a simple and intuitive website that allows the products to speak for themselves.
Delta Balustrades approached Parker Design to re-build and position their existing website within the competitive market of balustrade design, manufacture and installation.
The purpose of the website design and build was to create a cleaner, easier to use, brochureware website that allowed them to demonstrate their exquisite products and services to a wider audience.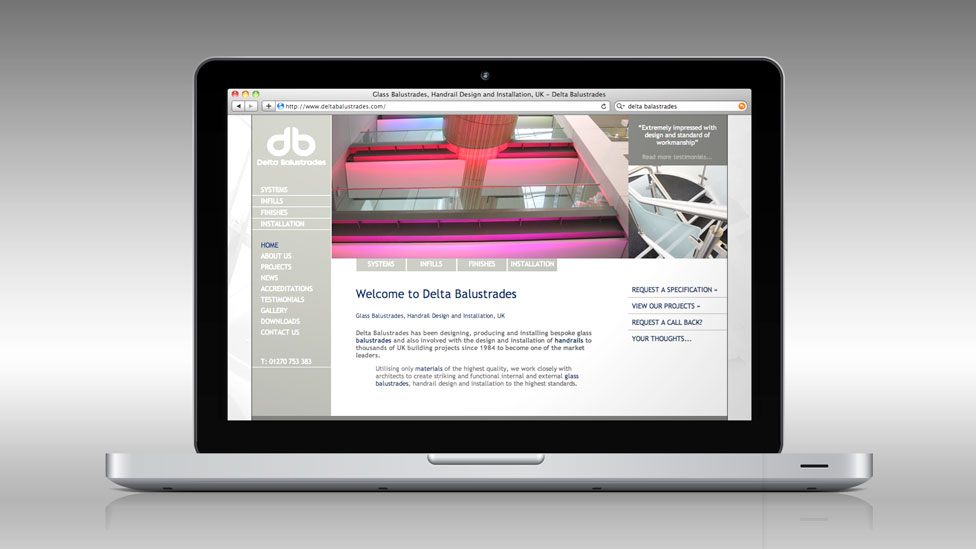 The brief required a website design and build that would include extensive galleries and the ability for a user to see the products in situ, request specifications and also request a call back on every page.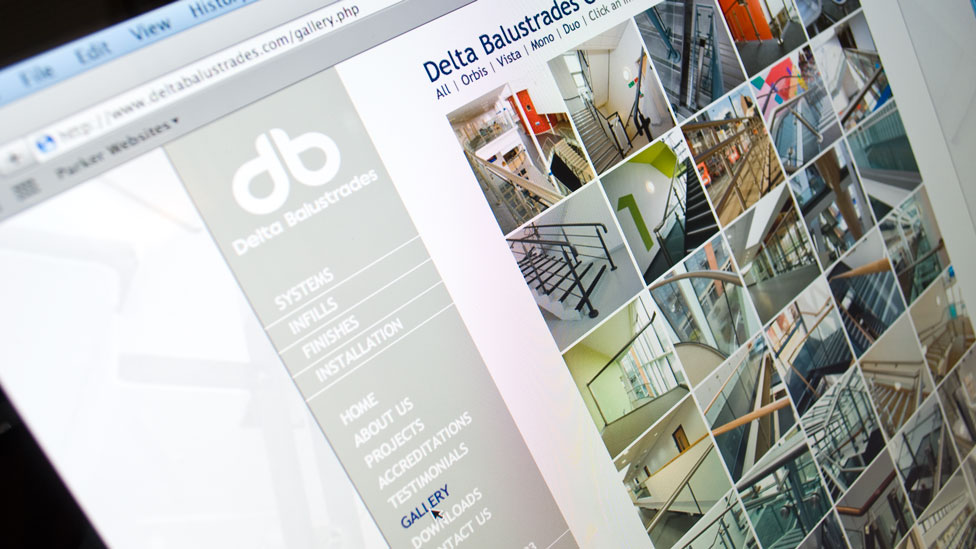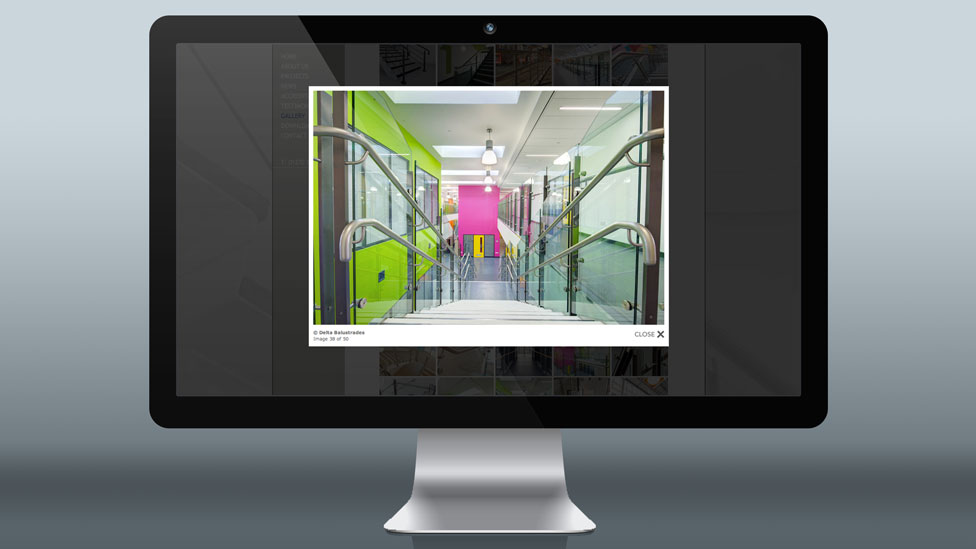 Allowing the client to demonstrate their products was a key driver in the fulfilment of this brief and we commissioned a series of on-site photo shoots in commercial, education, healthcare, public, retail, leisure and private sector environments.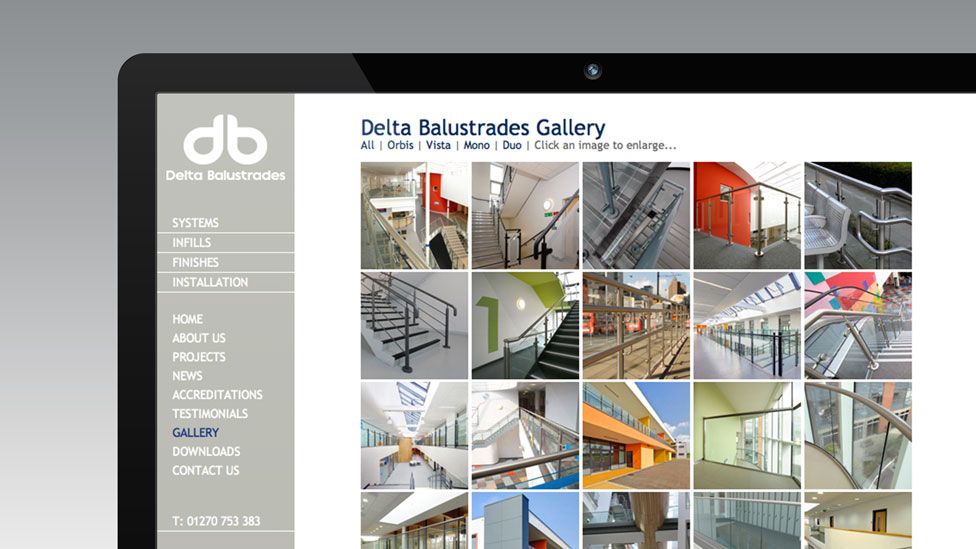 The design had to be simple, intuitive and allow the products to speak for themselves. Also, as the website is primarily used by architects, contractors and trade customers, it was important they could all have access to specification documents, brochures and software downloads such as the client's product range in CAD drawings and files.
The website interface and the development took shape with a traditional mix of php, css and jQuery.
The website design and build has allowed the client to demonstrate their abilities, products and services to a wider-reaching audience, allowing them to become even more respected within their sector.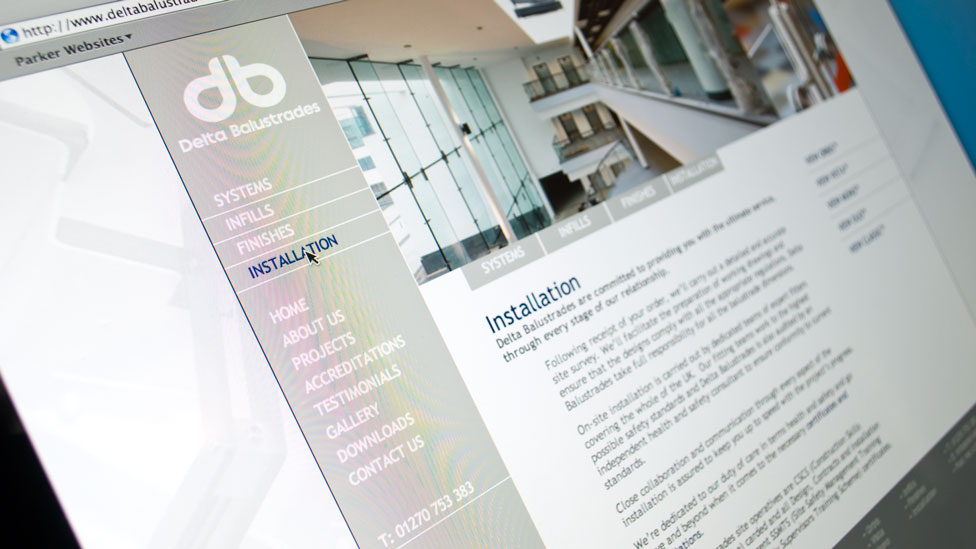 Parker worked extremely closely with the client to deliver the website, which has triggered a huge increase in traffic and customer enquiries. As a result, we were successfully commissioned for a number of other materials under the Delta Balustrades brand.