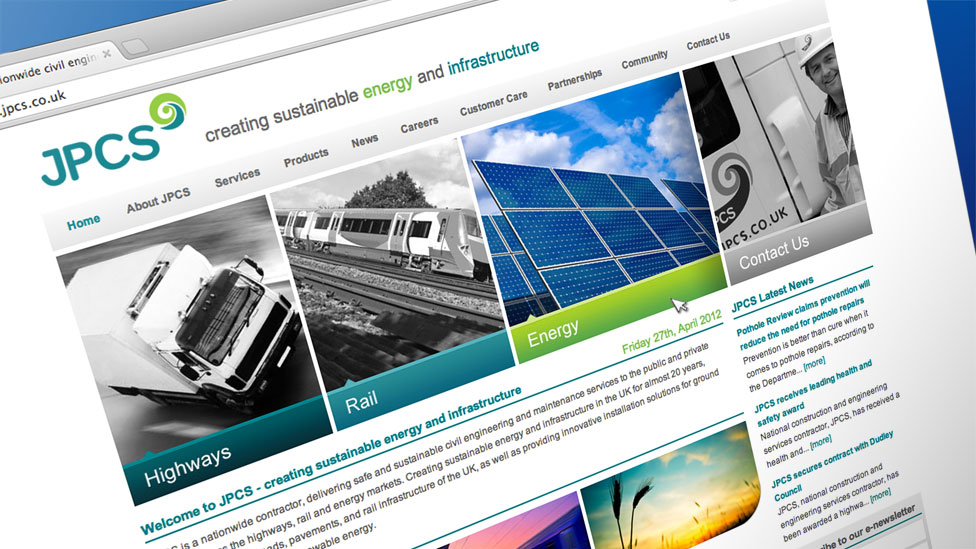 We delivered a stylish and professional-looking WordPress web design which truly supports our client's functional requirements.
Background
To support the growth and development of infrastructure maintenance company JPCS, their Business team approached Parker Design with an invitation to tender for the redevelopment of their WordPress website. Their previous web design had a major focus on the highways maintenance aspect of the business, and did not reflect the breadth of infrastructure services currently offered by the company.
Challenge
Although there was opportunity for online business generation, the key concerns from the client's perspective were the WordPress web design structure and navigation. Due to the diversity of products and services offered by JPCS, the team wanted to ensure that the communication, presentation and accessibility of information within the site were clear.
Search engine optimisation was also a notable concern for JPCS, and we carefully considered this within our WordPress web design ideas.
Solution
Our proposed content-management software was WordPress. Working closely with the JPCS team, we created a clean and minimal style for the infrastructure services website which reinforced the company ethos, and provided a solid platform on which the brand could be developed further as the business grows.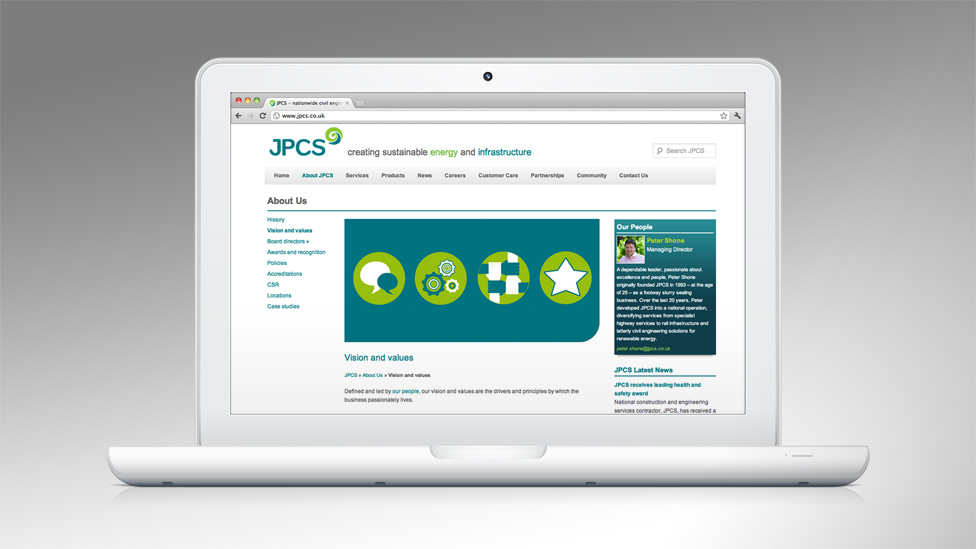 The home page features an innovative interactive animation, which clearly displays the three main infrastructure services offered by JPCS. This is a highly effective way of not only alerting visitors to key service sectors, it also offers top level navigation access directly to the specified content, shortening entry sequences for potential commercial enquiries. This feature, together with carefully written content and industry-specific imagery clearly position JPCS as a leader in its industry – something which was specified within the initial website brief criteria.
Other features include video content, case studies, testimonials, e-newsletter sign-up, enquiry form, automatic news feeds, employee and board member profiles etc., all of which are content-managed by the client.
Overall, a stylish and professional looking WordPress web design was delivered which truly supports the company's ambitions and brand ethos, whilst delivering the business functionality required by the JPCS team.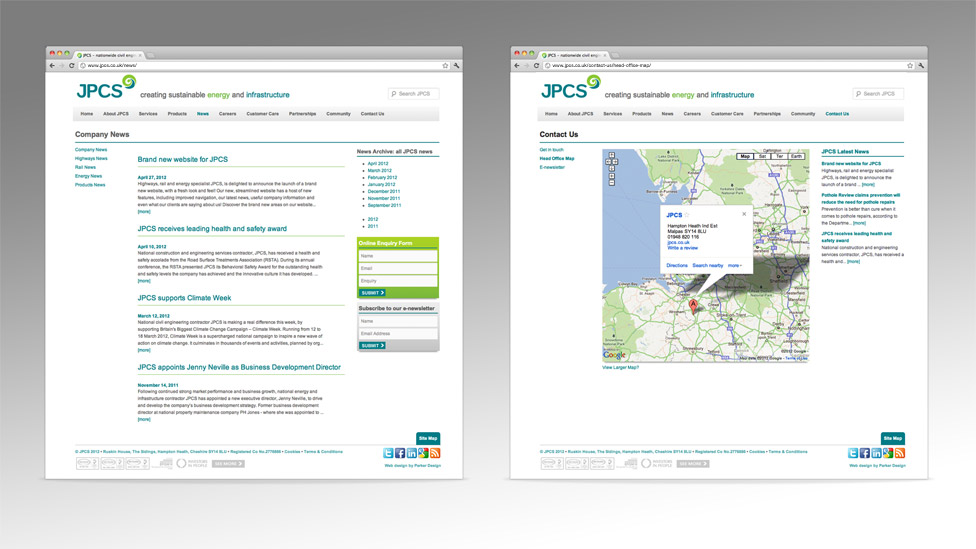 The JPCS website made the shortlist for the Construction Marketing Awards.
"We've been working with Parker Design on the development of our new website, which required complex functionality.

From initial concepts through to launch, their approach was flexible and innovative – precisely what we needed to help replace the old website with something fresh and engaging.

Parker Design did an exceptional job – feedback we've received and our already rising search engine rankings are real evidence of successful partnership working."