We developed a set of bespoke, easy to digest, brand guidelines to be used internally, always keeping our client's specific budget guidelines in mind.
A new and exciting enterprise – with a combined 50 years' experience behind them – asked us to develop a new set of brand guidelines. Our client – Code – are development planners. Through their specialist and dynamic service they add value to private sector development and landowning clients. As lead consultants, they work collaboratively with planning authorities, consultees and other stakeholders, so all their internal and external communications must always be consistent and professional-looking.
We developed a set of bespoke identity assets to be used internally. Always keeping our client's specific budget guidelines in mind, we made recommendations not only on layout and look and feel, but also on length of the document, as this would contribute to keeping it within budget.
The guidelines we produced are an easy to digest and cost-effective 10-page document, which everyone in the company can refer to and apply to their communications.
Having already designed their new logo for our client, we were familiar with their brand and the company values it represents. Clean, clear and concise, the guidelines are uncluttered and have a technical look and feel that immediately helps position our client in their sector.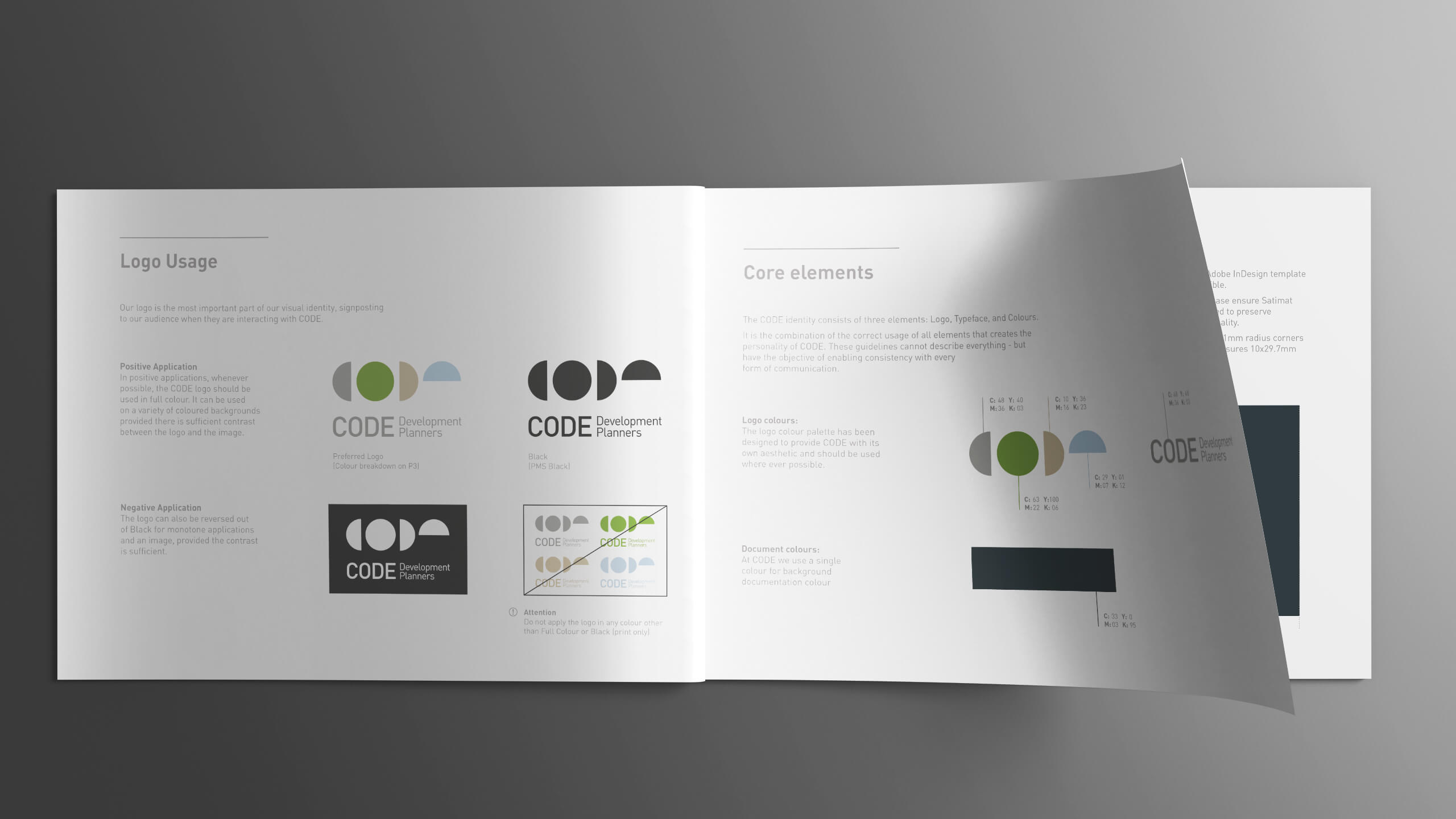 After designing their new logo and brand guidelines, we were also asked to develop marketing collateral for our client.