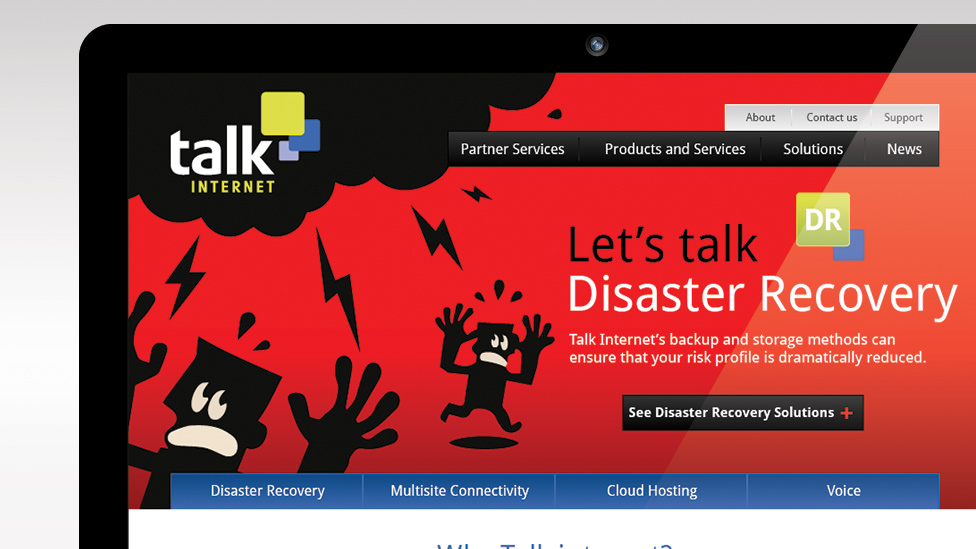 We created a business-to-business website design that appealed to Talk Internet's customers thanks to improved functionality and a seamless customer journey.
Challenge
Talk Internet – specialists in telecommunications and connectivity infrastructure – approached us with the aim of updating and enhancing its business-to-business website and company literature. The company's existing website made it difficult for customers to locate key information and lacked the functionality its internal team needed to update it efficiently.
Solution
Our web development team took on the challenge, designing and implementing the website within a short timeframe of only a few weeks.
To create a corporate, and yet customer-friendly feel, we recommended a layout with a clean look and bold colours. Our team also paid careful attention to the website's typography and how the data tables were styled to ensure that all product information was displayed in an uncluttered way.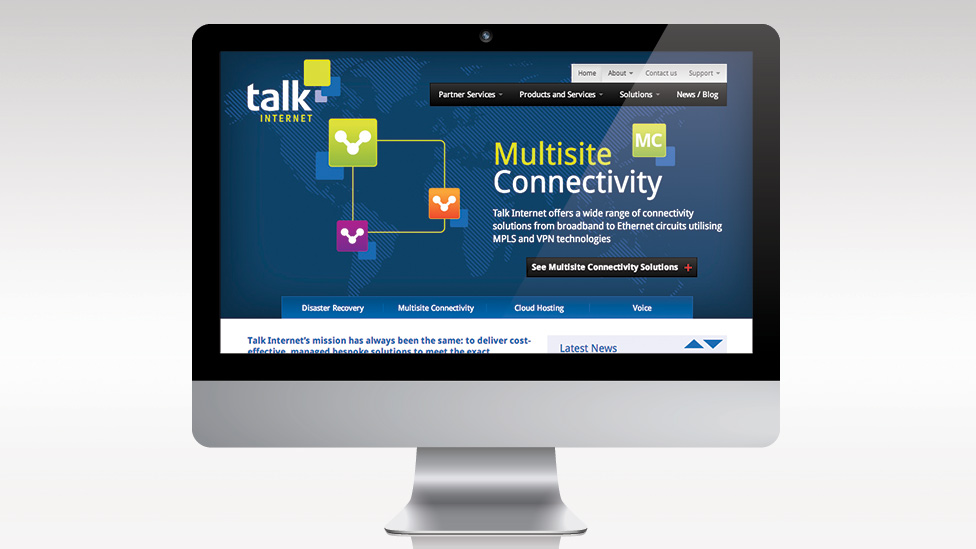 As well as developing a visually appealing website design, we put significant thought into the organisation and layout of the business-to-business website. A mixture of photography, icon-based illustrations and strong typography in the hero banners portray the company's key product messages and calls to action.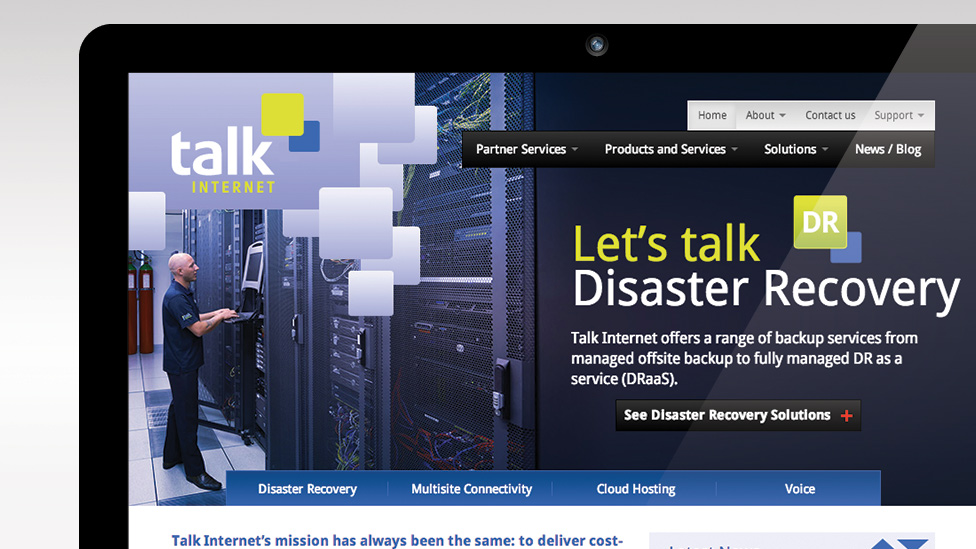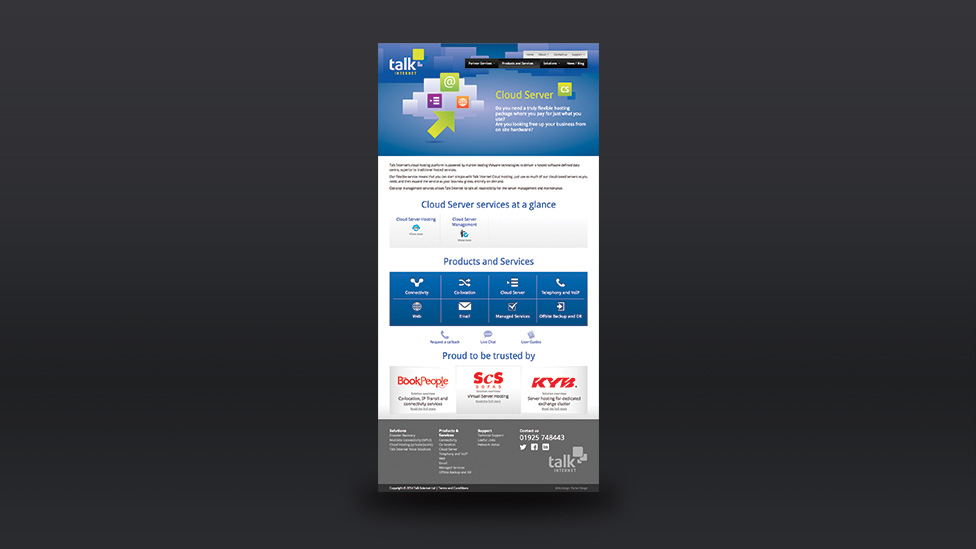 To allow our client to maintain and update the website with new content as often as necessary, a WordPress Content Management System (CMS) was integrated into the development process. Various sections of the website – including the home page, product landing pages, company blog and knowledge-base article pages – were designed and then built within WordPress to make maintenance easy.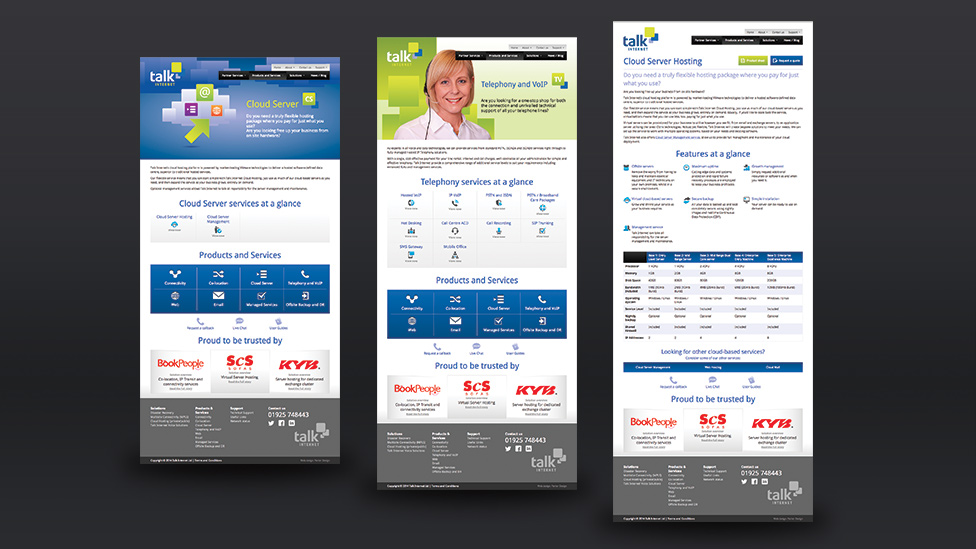 Our team engaged in some bespoke development of the existing WordPress CMS to provide our client with additional custom elements, such as featured boxes on the home page and news and events tables that updated automatically. We also managed a significant amount of search engine optimisation (SEO) for the business-to-business website in order to encourage organic traffic and increase its search engine rankings.
The finished result was well received by the Talk Internet team – the new website design is more appealing to customers, and the CMS functionality has proved invaluable to the internal team that manages it.