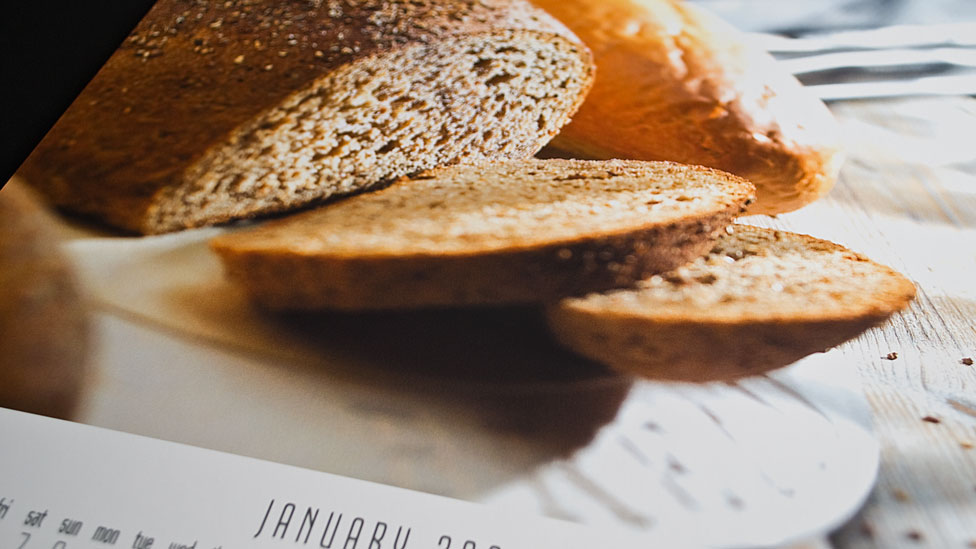 Beautiful photography and a clean and uncluttered layout made a success of this calendar graphic design project.
Background
Calendars are the perfect way of getting your product or message in front of your customers, every day, all year round. But how do you ensure people will want to hang it on their wall? High quality images are a must.
Challenge
Cheshire-based company, Roberts Bakery, asked us to produce their calendar graphic design showcasing the very best of their products.
Solution
Featuring product lines from Roberts Bakery and The Pastry Case, we designed the A3 sized wiro-bound wall calendar in a way that would maximise the striking food photography.
Each product, whether it be toasted teacakes, blueberry muffins, burger buns or simple white sliced bread, was given a 'lifestyle makeover' to really bring it to life. Creating a mini set for each product ranging from 'Afternoon tea', to 'Summer BBQ' all the shots were photographed in Parker Design's studios. The mouthwatering calendar graphic design was completed with company branding, contact details and of course the days and dates.
"Parker Design have helped us to update and harmonise our brand image through the redesign of our packaging and promotional items.

They listened carefully to our design brief and, taking account of both our sales and production requirements, produced innovative, creative, and feasible ideas."