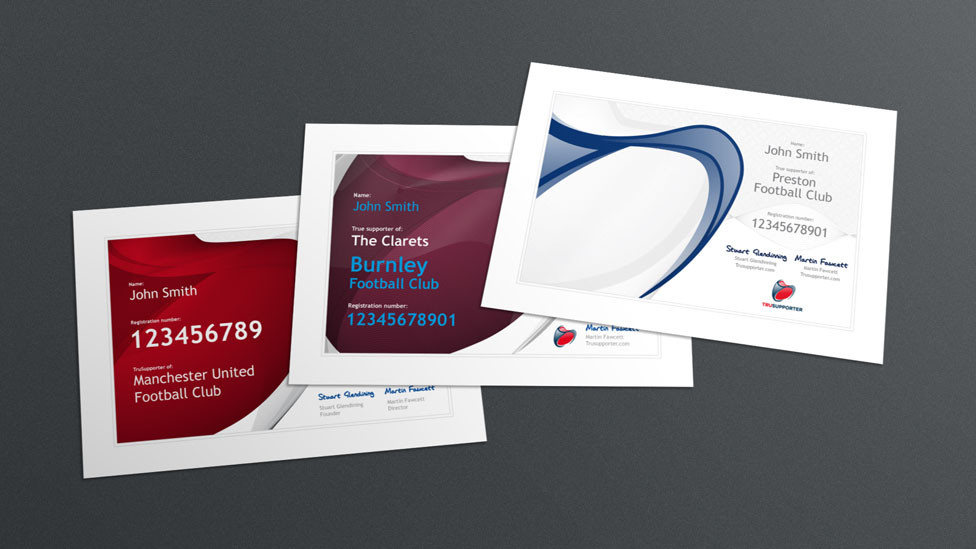 We created a certificate design that truly reflects the Trusupporter brand, contributing to an immediate sense of belonging amongst members.
Background
As part of the Trusupporter membership sign-up process, every new member receives a unique certificate when they register on the website.
Challenge
The design of the certificate needed to reflect our client's brand and be easily customisable before the print stage.
Solution
Inspired by bank notes and passport design for the final treatment, we developed a complex pattern derived from the various shapes within the logo. This approach gave the certificate design a strong brand visual and an authentic high quality look and feel. A modern font and typography treatment help maintain legibility and add emphasis to each member's unique number.
One important consideration the client stipulated at the start of the project was the ability to customise the certificate's design quickly and easily. This would ensure that every member received their certificate in a short space of time, supporting our client's efforts to establish a relationship of trust from the start. We achieved this with the use of a layered Adobe Illustrator file that contained a number of editable fields; this ensured the colour and various data elements could be updated with ease.