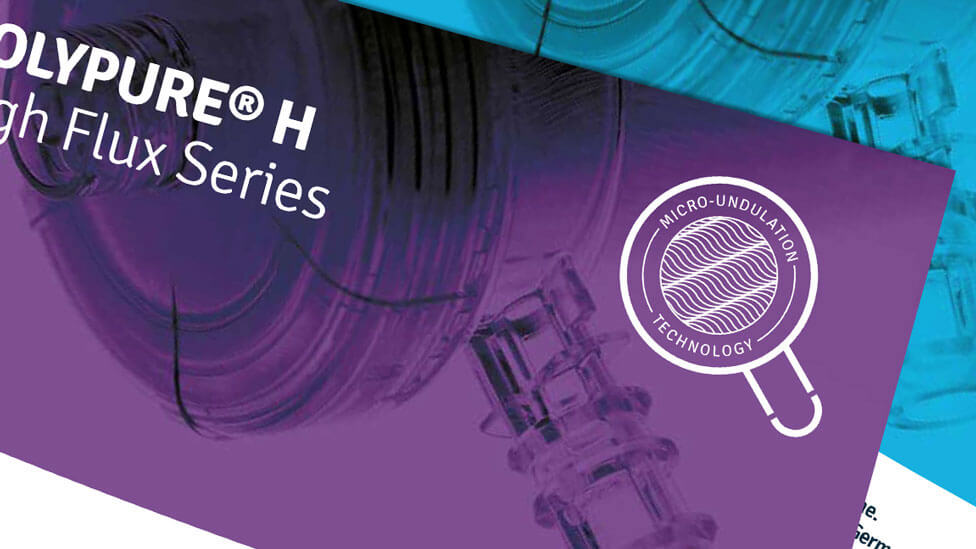 Easy to digest data wrapped in beautifully simple design touches combined with striking product photography make this datasheet design an attractive and user-friendly tool that transmits Allmed's passion for innovation at first glance.
Background
Allmed is driven by a passion for designing, delivering and distributing the very best dialysis care. With a strong focus on patients and their quality of life, the company strives for innovation in everything they do, including the way they present themselves to audiences.
Challenge
Proud of the high quality of their products and treatment methods, our brief was to create a datasheet design that didn't simply transmit the science behind, the datasheets had to present content in an easily digestible way, and look attractive.
Solution
We conceived the datasheet design as – first and foremost – a user-friendly tool to easily get across Allmed's leadership in its field. Then, use of vibrant colour tones and detailed photography immediately attract attention and encourage audiences to discover more.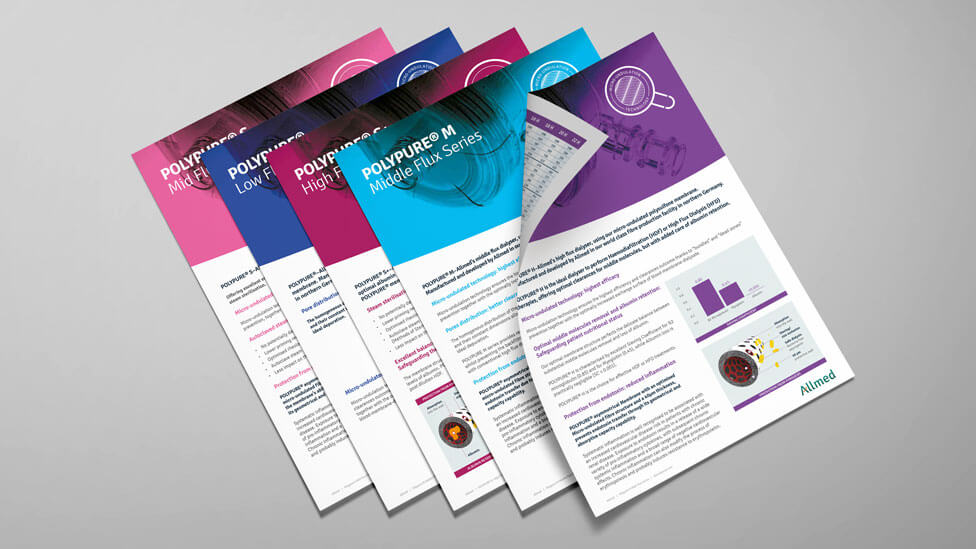 Healthcare as an art – beautiful images to present Allmed's products and technology.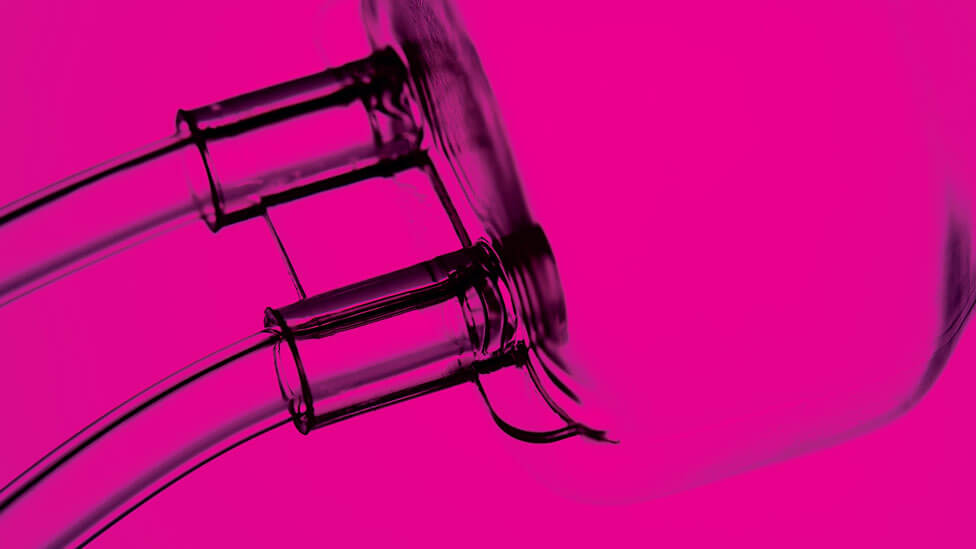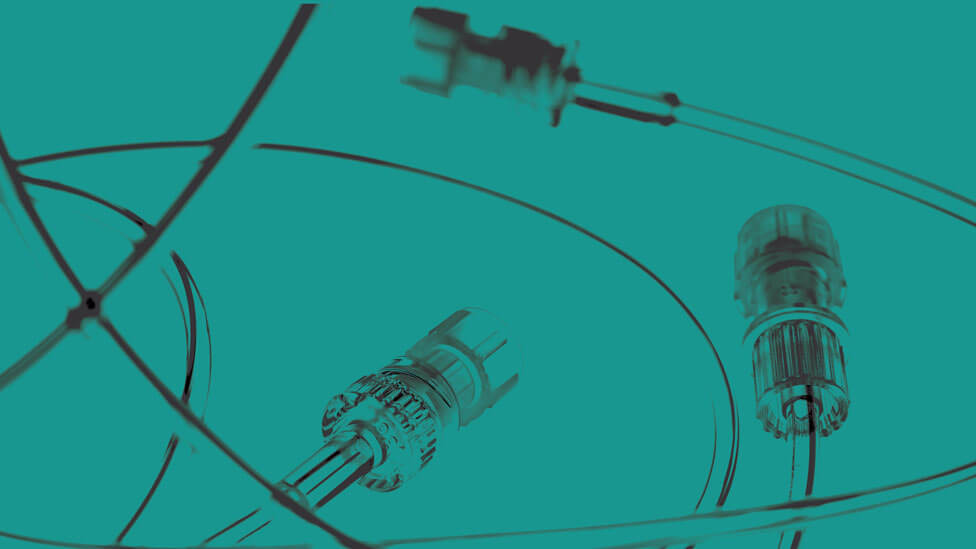 The top section of each datasheet is filled with colour and striking product photography, leaving room for a clear product introduction. Colour also acts as a visual device to differentiate each datasheet.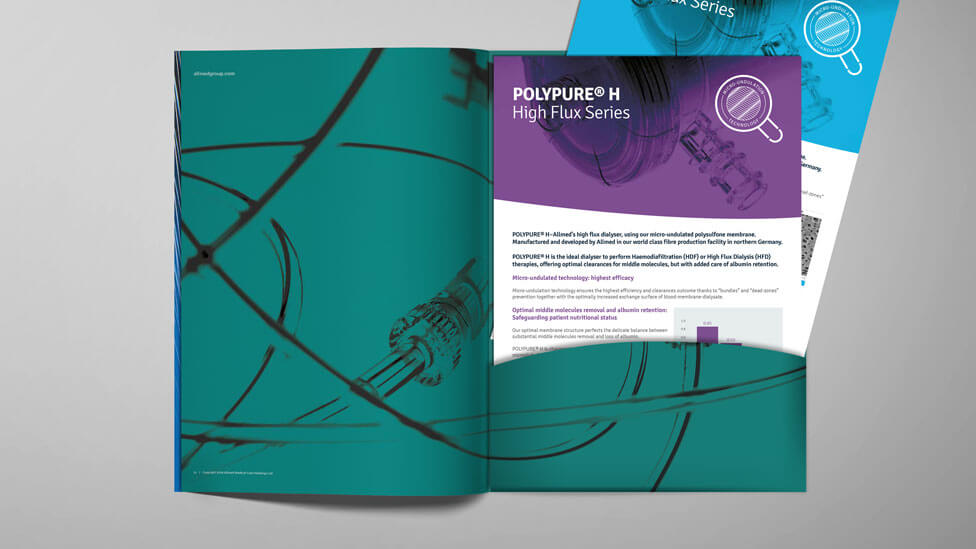 A curve effect helps structure content, and it also adds dynamism and energy. We planned the datasheet design to fit in a convenient pocket included in a brochure design we had also produced.
Clear and simple graphic aids make the connection between the science behind and improved patients' lives.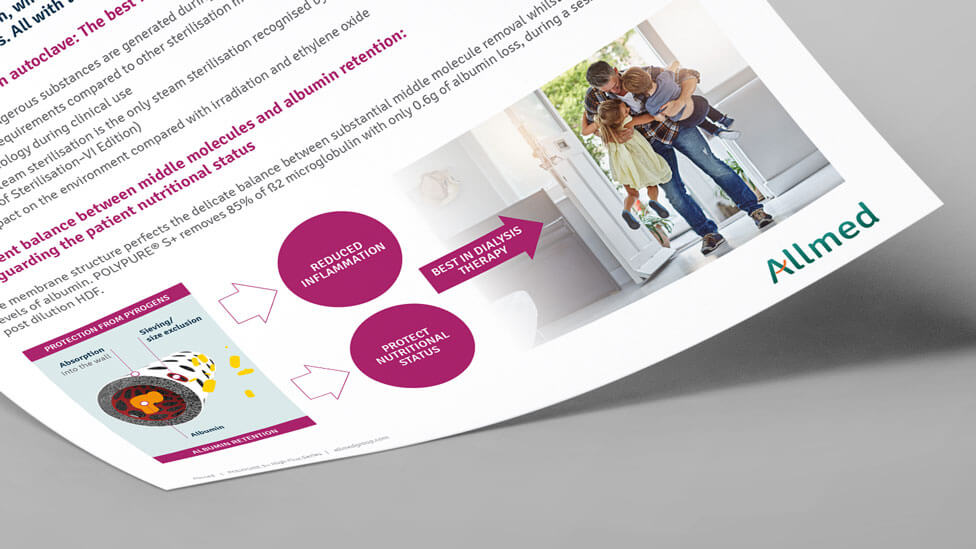 Key product information is presented in a way that immediately engages.