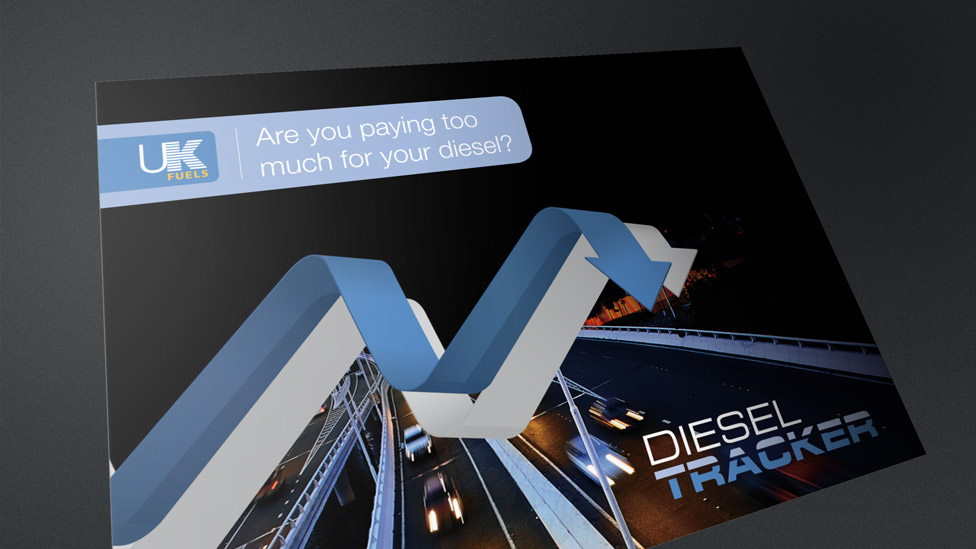 The simplicity of design in this direct marketing mailer allowed audiences to focus on product benefits, exceeding our client's expectations of forecast sign-up rates.
Background
The UK Fuels Diesel Tracker fuel card offers corporate and fleet customers some of the lowest diesel prices. It also offers its customers one of the largest filling station and truck stop networks in the country with around 6500 sites.
Challenge
In order to bring this unique product to market, UK Fuels asked us to design an eye-catching direct marketing mailer that would help them communicate in a simple yet memorable way the scale of our client's operations and the wide range of benefits available to customers. The ultimate aim of this direct marketing campaign was to boost customer sign-up rates.
Solution
The concept includes a simple comparison chart which enabled the recipient to track their own fuel costs over a four-week period and compare it to the Diesel Tracker price.
Result
The sign-up rate for the new fuel card exceeded all expectations and the campaign continued for a further 18 months – with the mailers being updated with current diesel prices and reprinted and mailed every month.
Have a look at other examples of effective direct marketing campaigns we have delivered for a wide range of clients.