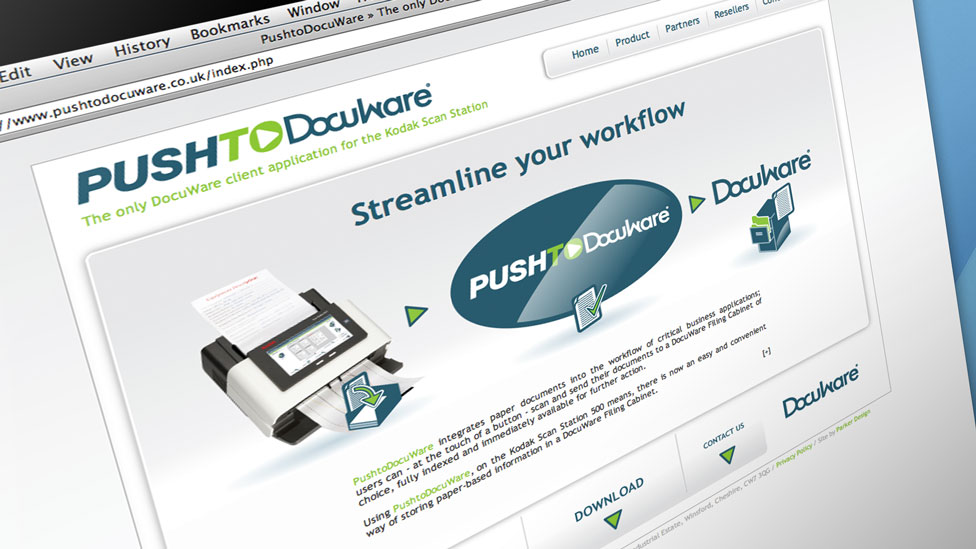 We created a simple yet effective website design to echo the ease of use of our client's product.
Pinpoint Digital Systems asked us to create a document website design for their PushToDocuware product – a unique way of recording paper-based business documents and filing in a digital format. The design needed to be relatively simple, echoing the process of the product itself. To this end we even created tactile buttons and icons similar to those used on the digital touch-screen panel.
For the document website design, we chose a contemporary teal and lime colour scheme with a clean background of white and grey. Using a round-edged central panel to contain the main content and imagery, we we were able to simplify the navigations for users and allow them to find the content they needed quickly and easily.
In addition, we designed a row of large call-to-action buttons along the footer. This led customers to either apply for a licence key, download the software or contact the business.