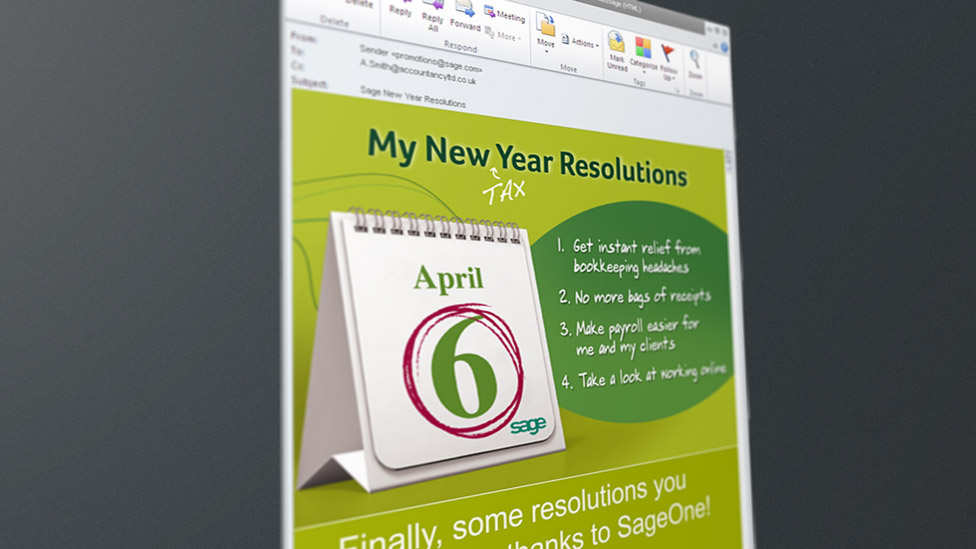 We created an email shot design that helped Sage reach their target audience in an effective way.
Parker Design have been helping Sage extend their marketing campaigns through rich HTML email shot designs – delivered to the inboxes of their customer base.
Being involved in the initial concepts, from copywriting to the email design and layout allows us to deliver the most effective email campaign.
Our digital team have the expertise to build HTML email templates that are compatible with a variety of email clients and operating systems. From a design perspective, the team made good use of images, colour palette, layout and typography in order to maximise the impact of the message being communicated.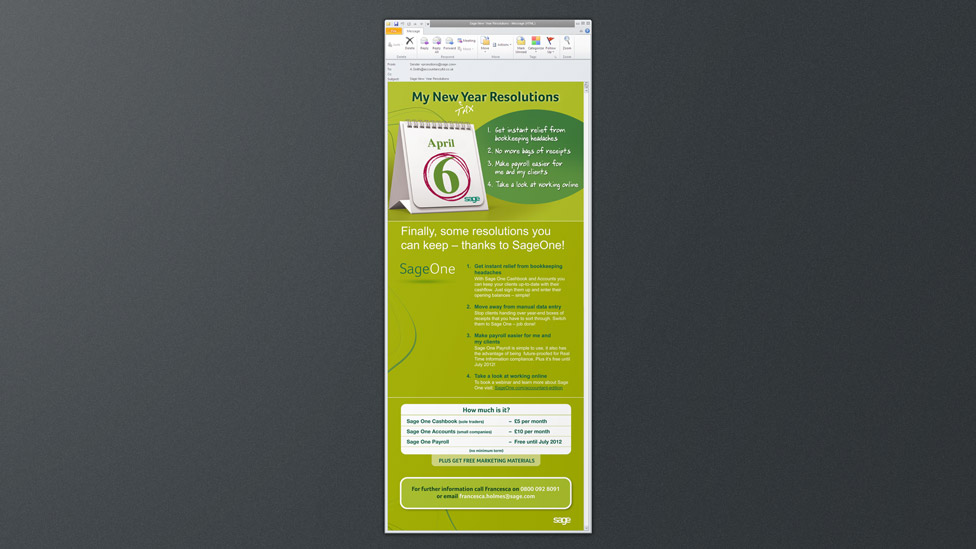 This email shot design is an example of how live text is used for the most important messages. This approach guarantees that all text is readable, even if the end user's email client has images disabled by default. We also further enhanced typography to complete the design.
Over the years, our email marketing expertise has contributed to the success of our clients in a wide range of sectors.