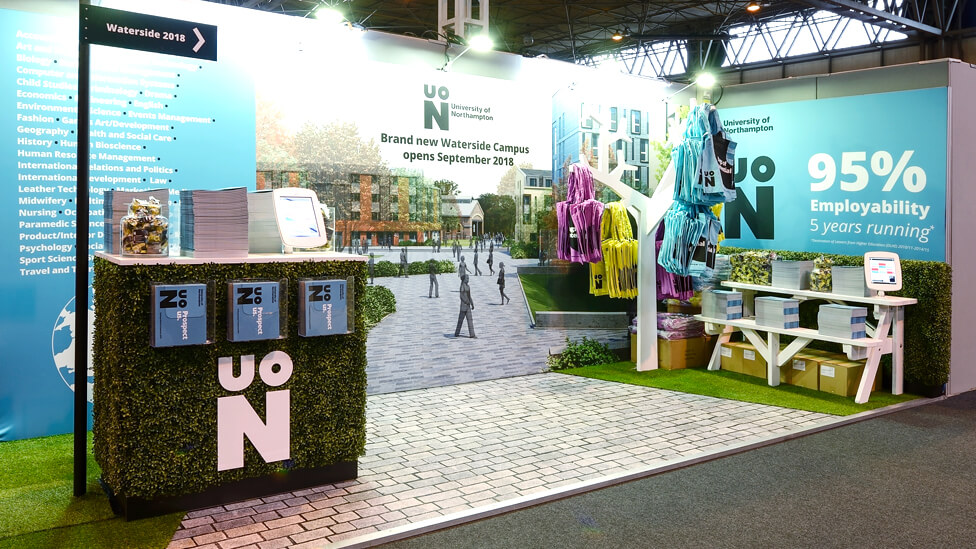 We helped the University of Northampton attract student interest in its new Waterside Campus with a versatile, fun and attractive UCAS fair stand design.
This bold and imaginative approach delivers an immersive environment that captures UoN's unique spirit and character.
Background
The University of Northampton is a vibrant campus that serves approximately 13,000 students. To drive enrolment and help promote the new Waterside campus, we were asked to create a stand design that UoN could use at a variety of UCAS events throughout the UK.
Challenge
To provide UoN's events team with maximum versatility, while also creating an environment that would attract and engage potential students at such an important point in their lives.
Solution
We developed a unique fair stand design that immerses potential students in the University of Northampton experience.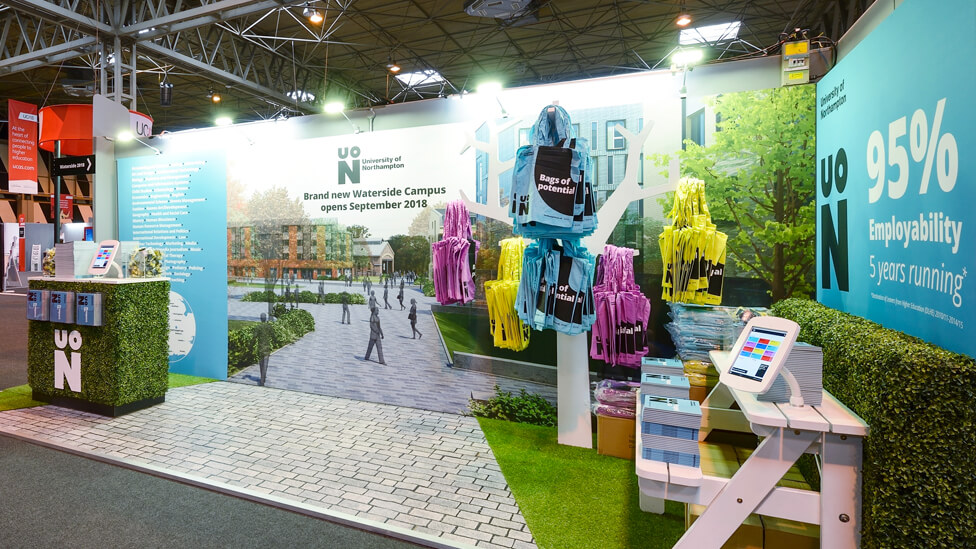 Featuring UoN's new brand and elements from the innovative Visitor Centre we designed earlier in the year, the 6x3m stand creates a stimulating environment that allows students to imagine themselves on campus. The design allows the stand to be set up with two side walls, or only one, to adapt to a variety of different configurations.
Starting with a large CGI graphic on the back wall, we played with perspective to make visitors feel as though they're walking directly onto the new campus.
We maximised this effect through the use of printed vinyl flooring, artificial hedges and AstroTurf, which opened up the stand, allowing us to "bring the outside in".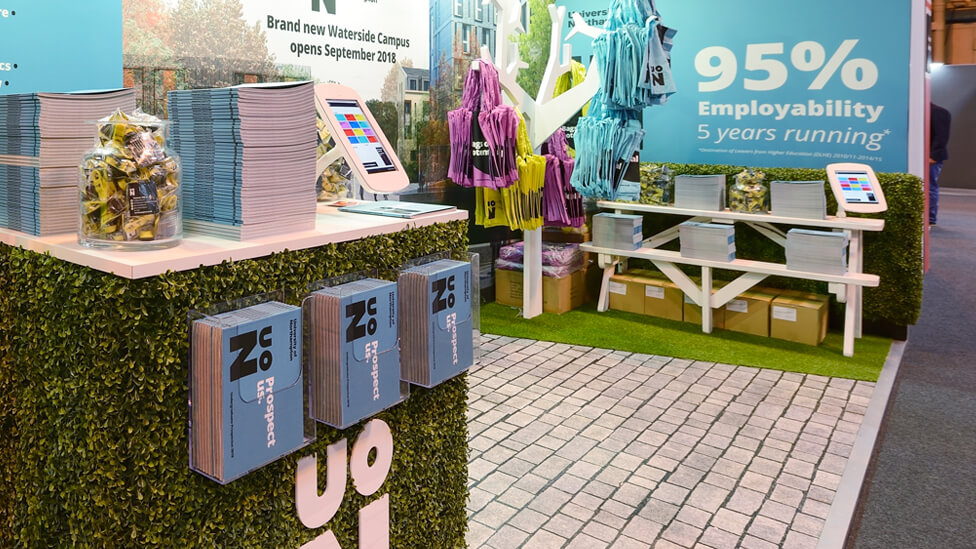 To improve cost-effectiveness and maximise flexibility, we repurposed some of our client's existing event resources to ensure the fair stand design could be easily reconfigured to fit a variety of event spaces.
Appealing features, such as a 3D tree, a podium and a mini picnic table were all designed to be easily transportable and adjustable during set-up, allowing the event team to quickly adapt to different venues.

The 3D tree provides convenient storage for event give-away bags
The mini picnic table features a built-in iPad station and room for marketing collateral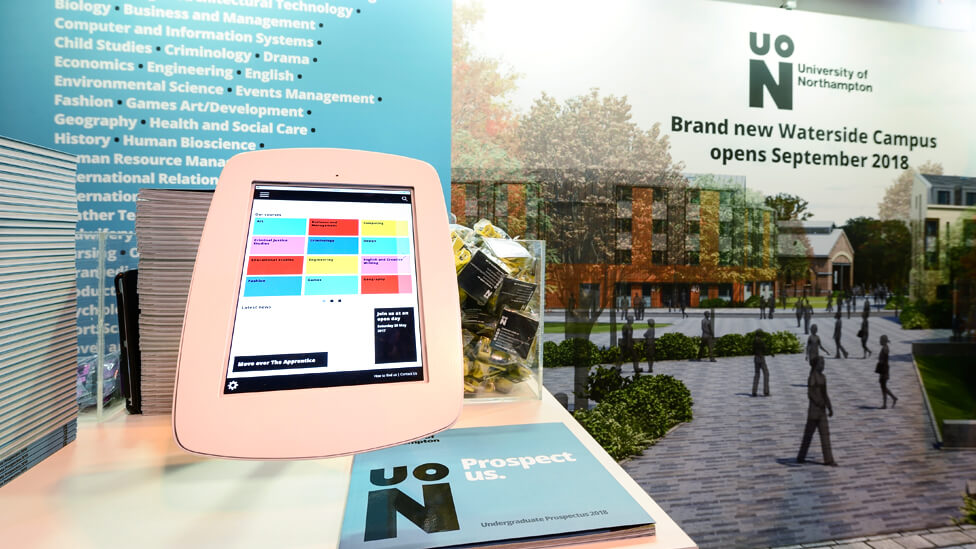 We also designed two complementary 2x1m twist exhibition stands to support event teams at smaller venues and Higher Education events. Scope to expand the stand has been incorporated into the design, allowing us to add elements to meet our client's future event objectives.
UoN saw an extremely positive response to the stand design. A popular attraction at every event,

our bold and imaginative approach really attracted the interest of students

by delivering an immersive environment that captures

the University of Northampton's unique spirit and character.