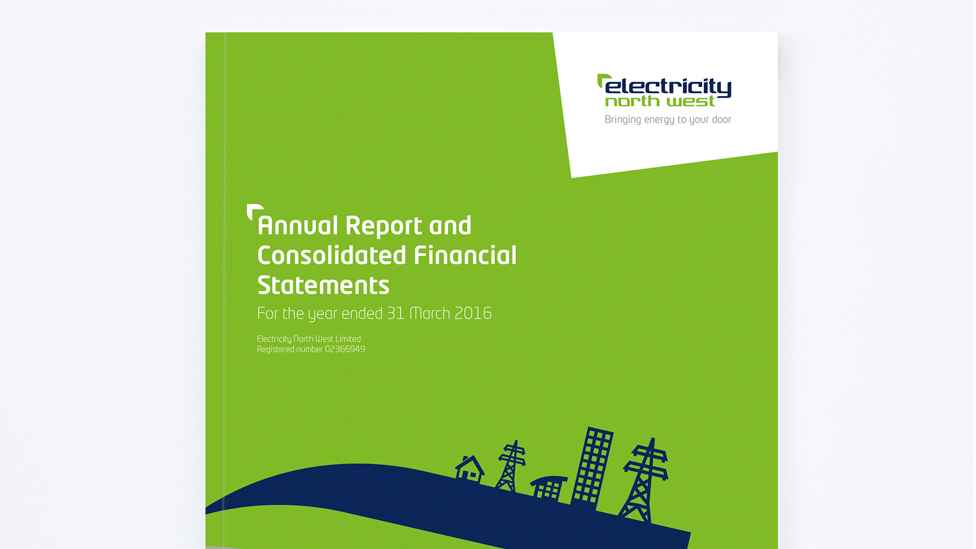 Our creative strategy of logical structure mixed with fresh and engaging visuals delivered a financial report design that successfully communicates the company's achievements.
Background
The work carried out by our client is vital to the communities it serves. The company owns, runs and maintains the region's electricity network, connecting over 2 million properties and 5 million people to the UK's National Grid. The company is committed to shaping the future of electricity supply, something they demonstrate through regular communications with customers and shareholders.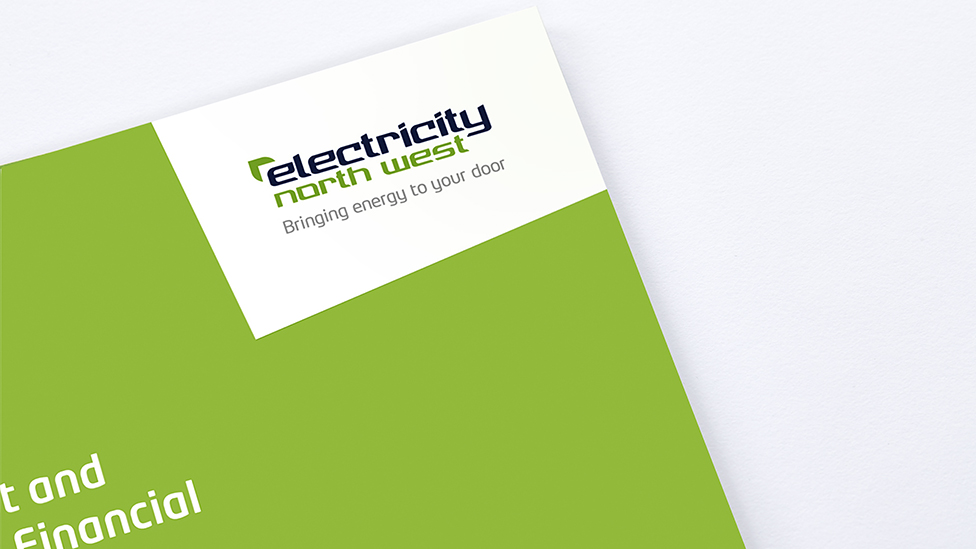 Challenge
We had previously worked with our client on a fresh and engaging annual report. This time they asked us to produce a report design that had a more corporate feel, in line with their recently updated brand guidelines. The report still had to make a significant impact on audiences by communicating the company's achievements in an appealing and memorable way.
Solution
To add movement and energy from the start, we produced a graphic device for the front cover, and we then used it throughout the financial report design to ensure continuity and maintain the audience's interest.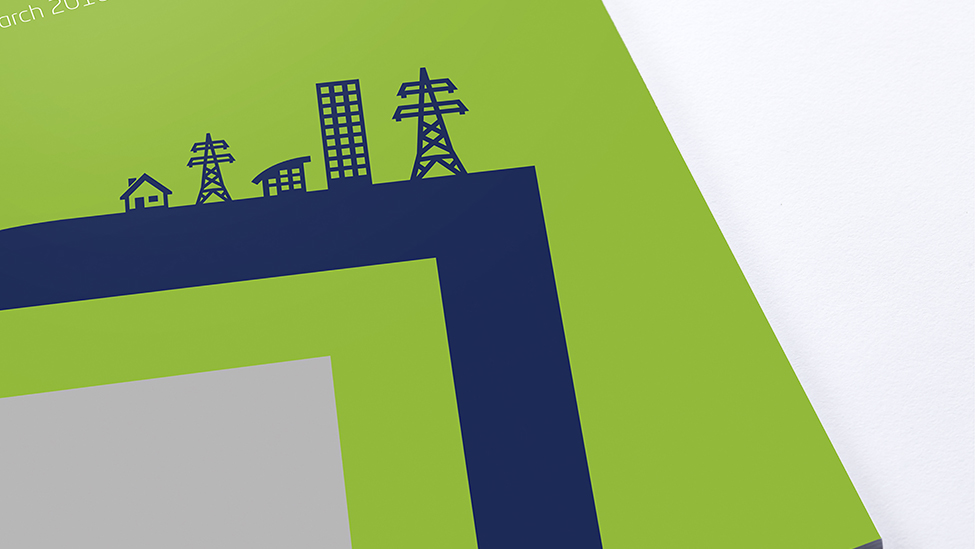 A clear and logical structure, combined with a careful selection of interesting design and visual features keep the audience engaged.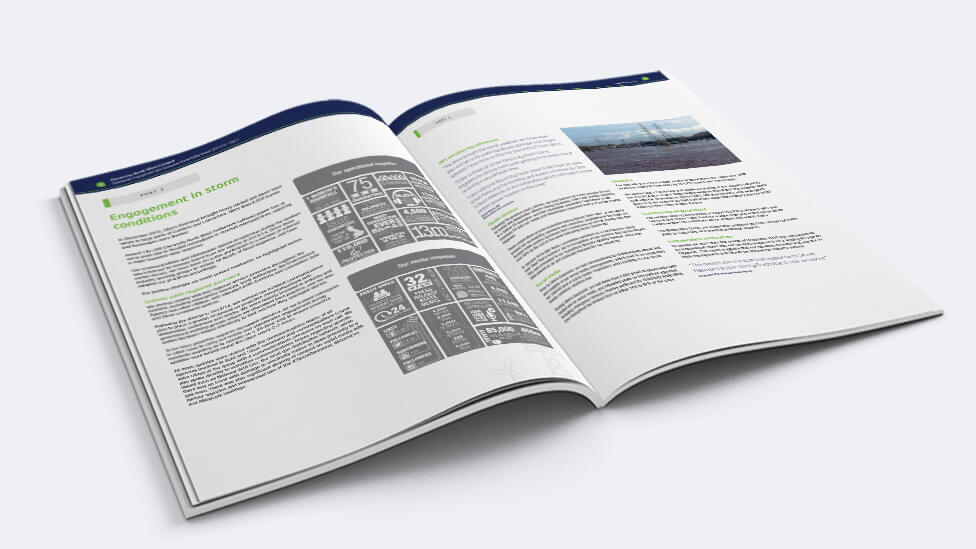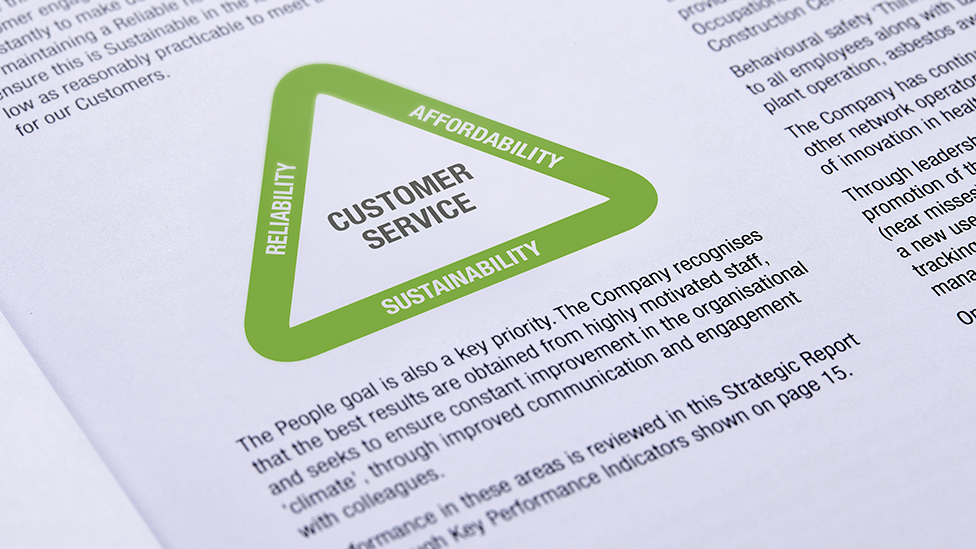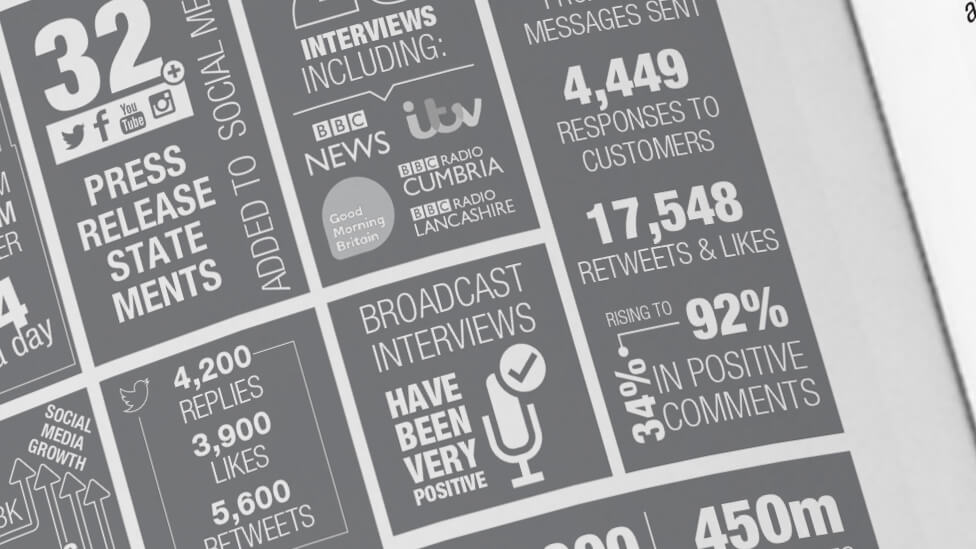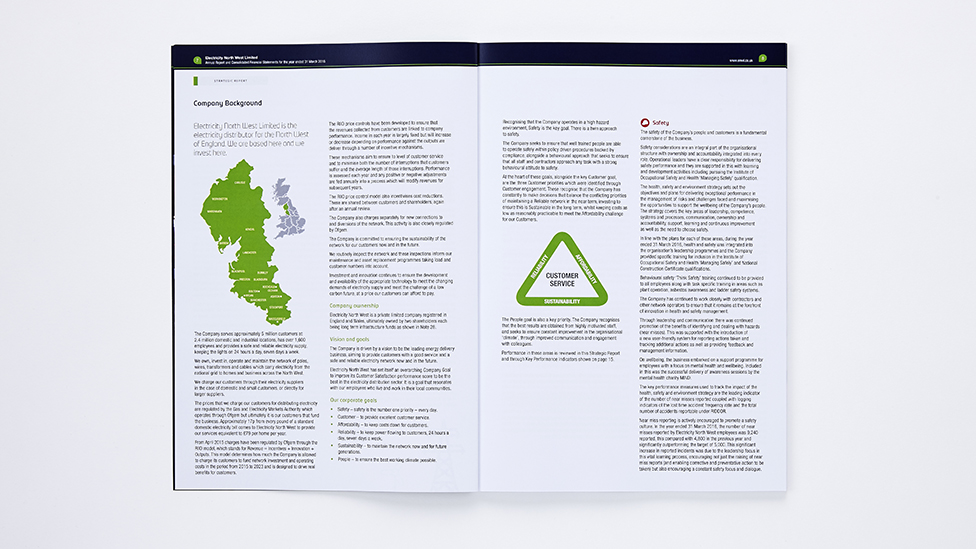 Infographic-style illustrations, a narrow colour palette, high quality professional photographs and a rounded yet business-like font all help bring the corporate message closer to customers and shareholders.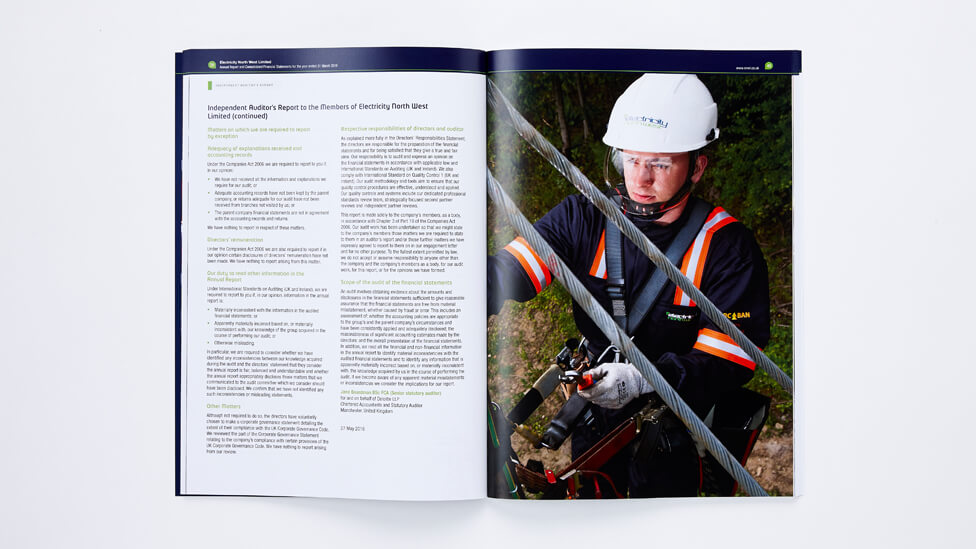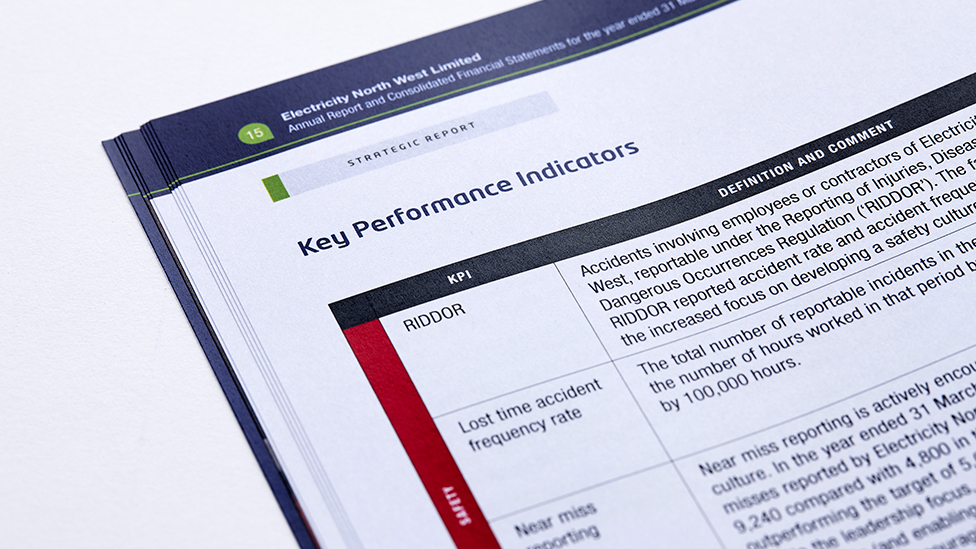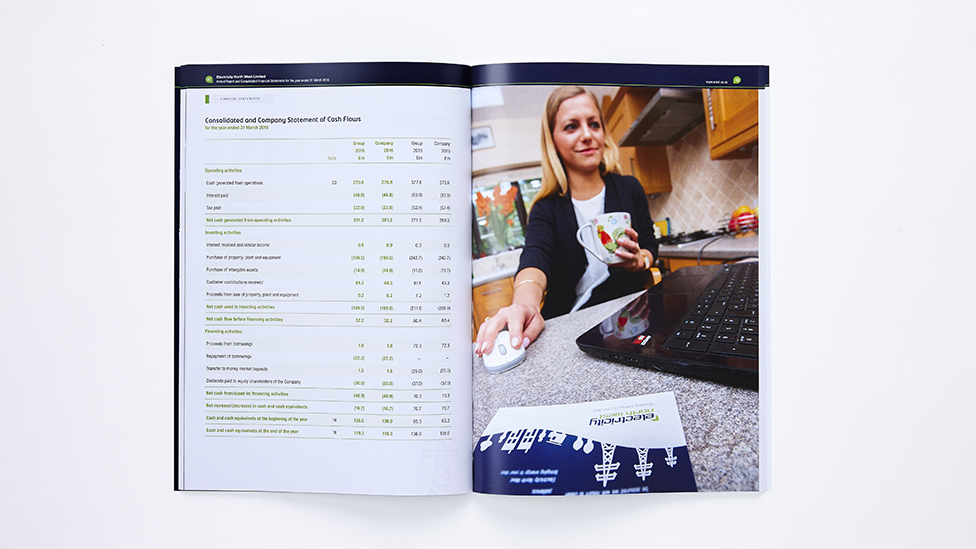 Limiting the use of photography to a carefully selected handful of images of customers and staff at work maximises impact of the stats being presented.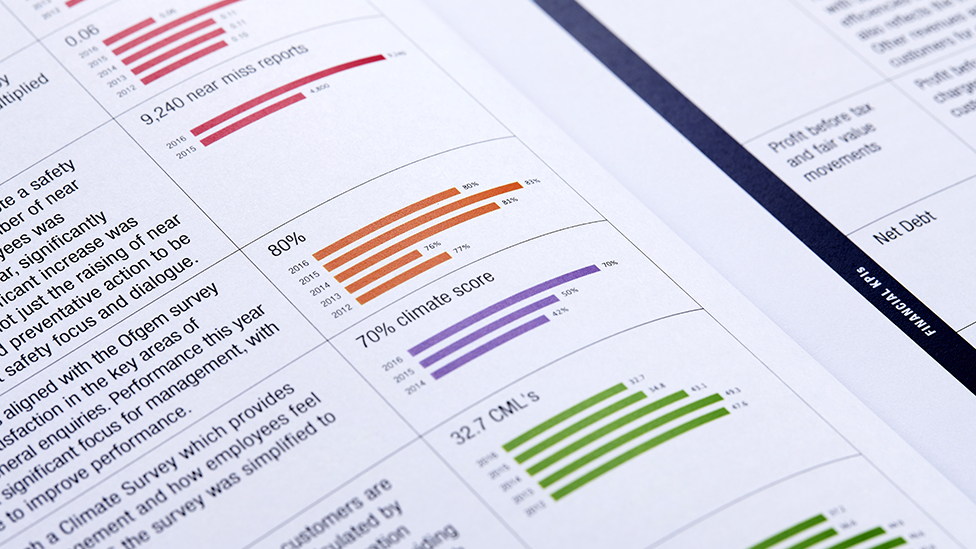 Key stats are presented in uncomplicated graphs, tables and infographics to focus the reader's attention on the company's achievements.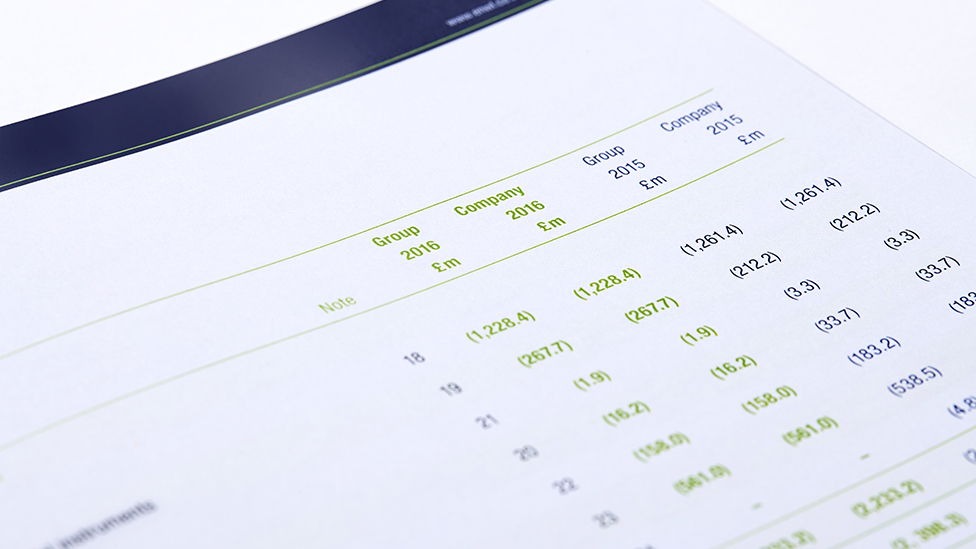 We also designed an engagement report for submission to Ofgem, the industry's regulatory body.