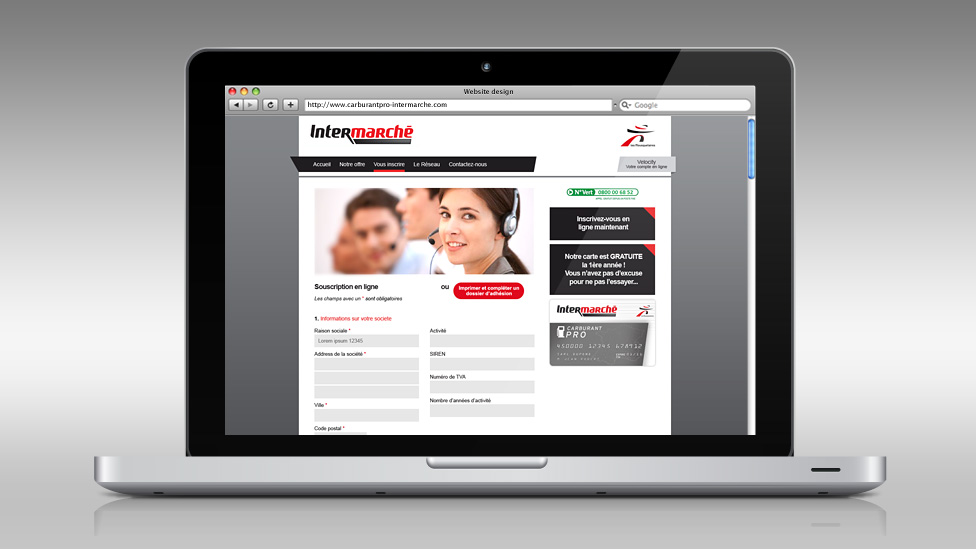 A small to medium sized corporate website for a large French fuel retailer, content managed with WordPress CMS.
The initial designs for this French language website were created in Photoshop with a quick turnaround, ensuring that the look and feel was on brand. Each page had its own unique layout so HTML and CSS development skills were put to good use.
The content for this website was in French which made Parker Design Consultants a great choice for this work due to our experience with working on foreign language projects.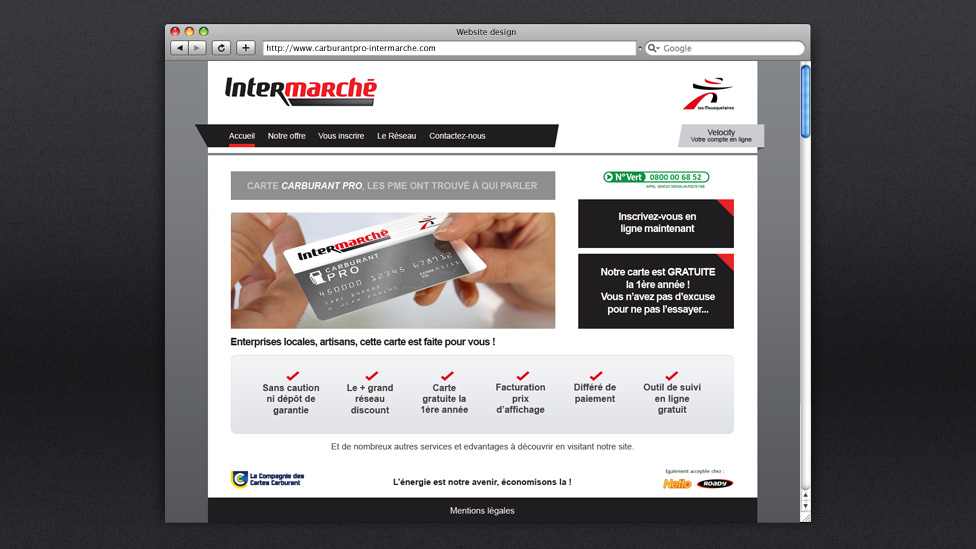 The clients were happy with the results, coming back with very minimal changes to the initial design and build meaning the content managed site went live relatively quickly.
View Intermarché website.