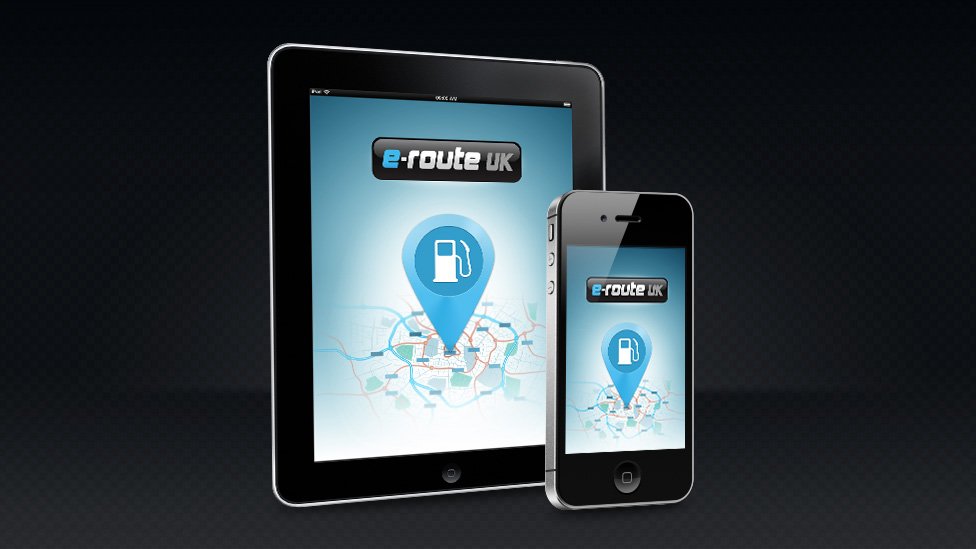 Parker Design were asked by UK Fuels to design the interface for a series of geolocation apps. The e-route apps are Google Maps-enhanced "fuel site locator" apps for the iPhone and iPad.
The goal of the e-route apps is to allow users – especially commercial drivers and fleet managers – to quickly and easily find fuel sites that accept their specific fuels cards, and are also close to their current location or along any route of their choice.
Leveraging the geolocation technology available in smartphones, the relevant fuel sites can be quickly displayed on a route-finding map. The user can fine-tune the results by specifying any location such as a town or postcode, or by simply allowing the smartphone to automatically detect and use their current location in the app.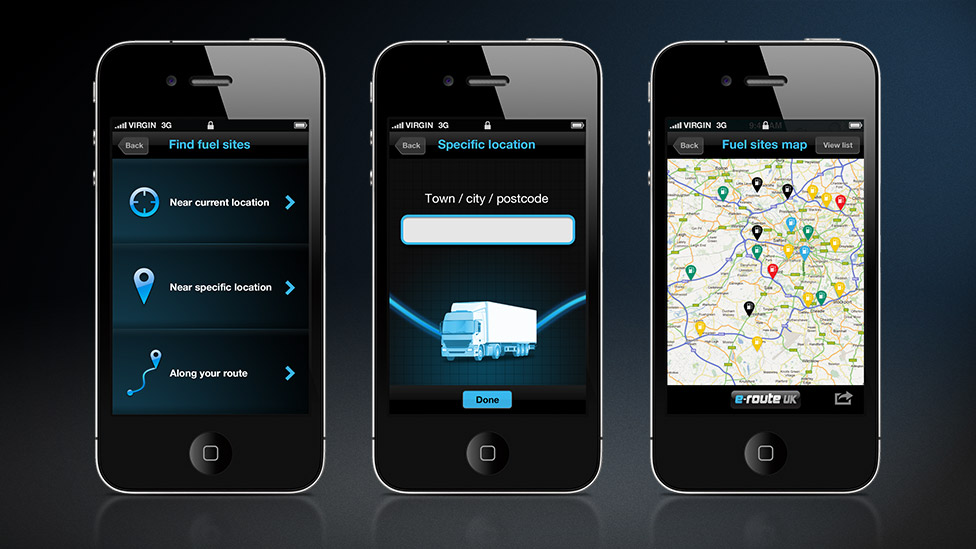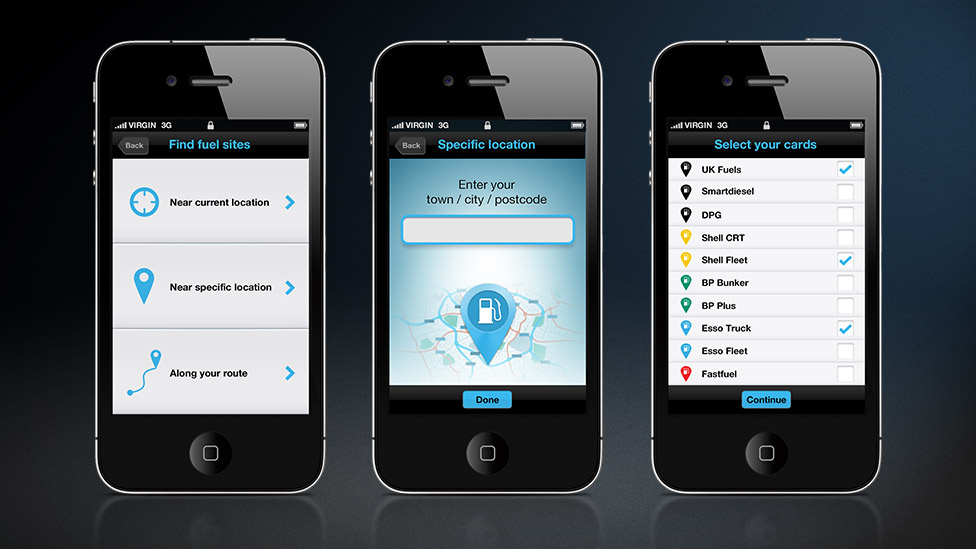 The benefits to logisitics are clear: route-planning can be accomplished quicker and can save drivers and fleet managers money by helping to incorporate the most cost-effective fuel sites into their journeys.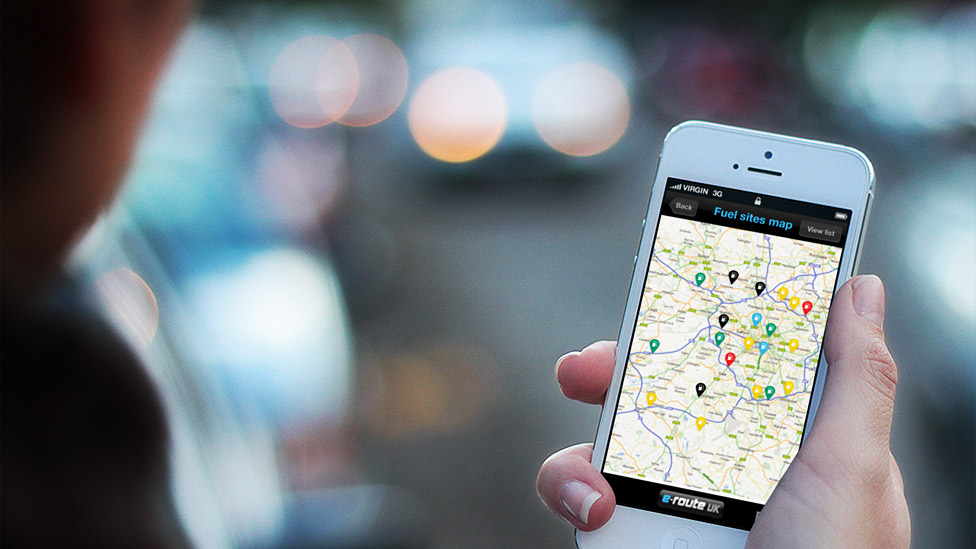 The e-route apps make use of geolocation technology, specific to smartphones. This means the e-route app is able to display a Google Map with location pins on it. These location pins show the user the relevant fuel sites either near their current location, a specific location of their choice or even along a chosen route if required.
From the design point of view, Parker Design worked with the client to establish insights into typical users. From there, the app was scoped out with flow diagrams and wireframes. This allowed Parker Design to refine the user experience before the visual designs were created.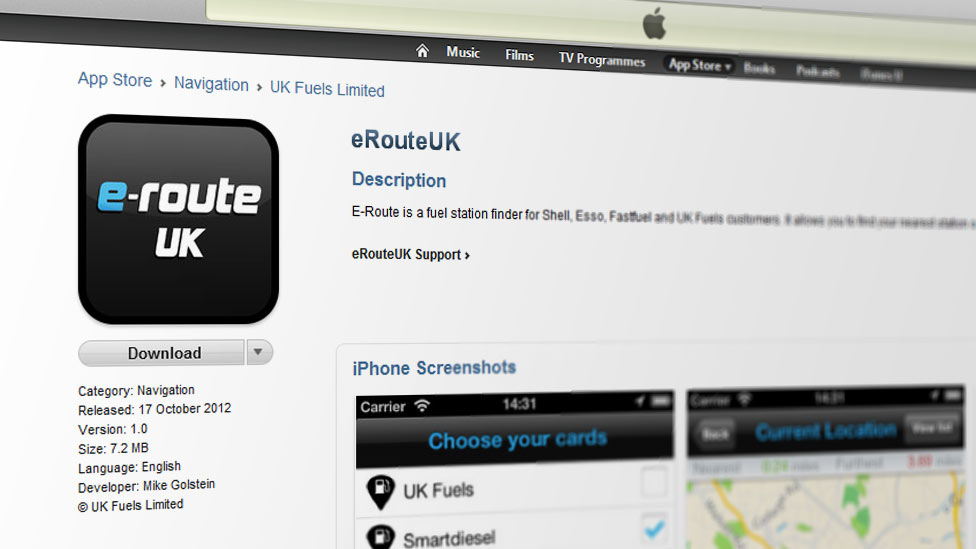 Two alternative themes were created for the user interface: a light UI and a dark UI. Photoshop was the tool of choice in creating the mobile app graphics for the iPhone and iPad, including high resolution retina displays. Finished app designs were processed into individual graphical elements and delivered to the app developer as necessary.
The e-route UK iPhone app is available in the Apple Store.