This healthcare marketing collateral design relies on an impactful simplicity that hooks audiences immediately, inspiring them to engage, and convert.
Background
Our client, Allmed, with 1,500 staff in 8 countries. All focused on working towards delivering innovative healthcare solutions and a bright, quality future for dialysis care patients across 40 markets.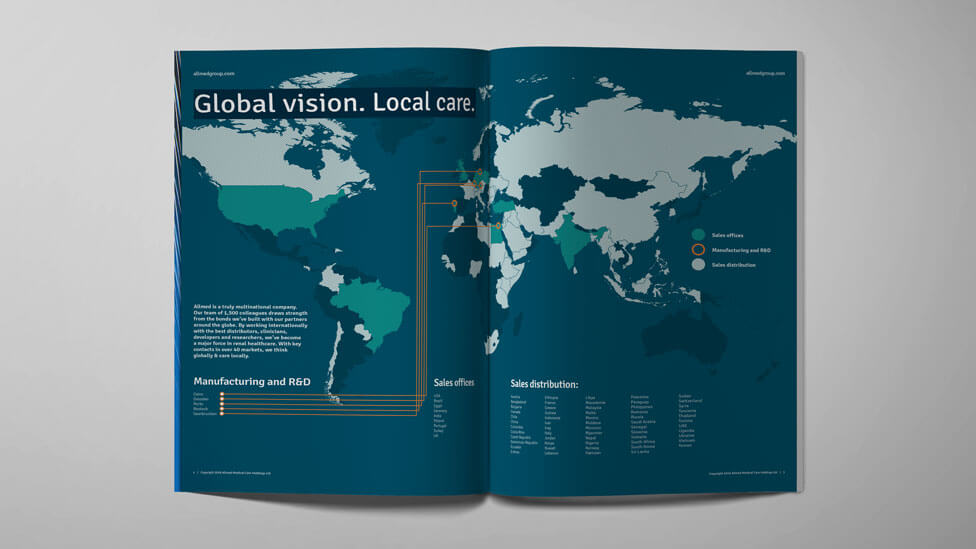 Challenge
To create a healthcare marketing collateral design that immediately captures imaginations by conveying our client's drive for innovation. To not just hook audiences, but inspire them to stay, to interact, engage and convert.
Solution
The healthcare marketing collateral we delivered, both brochure and set of data sheets, leads with equal doses of striking detailed photography – healthcare is art – and unique layout ideas that leave room for engaging copy to shine.
The brochure cover is so simple and understated that what follows inside is guaranteed to surprise, immediately creating a lasting memory in our audience's minds.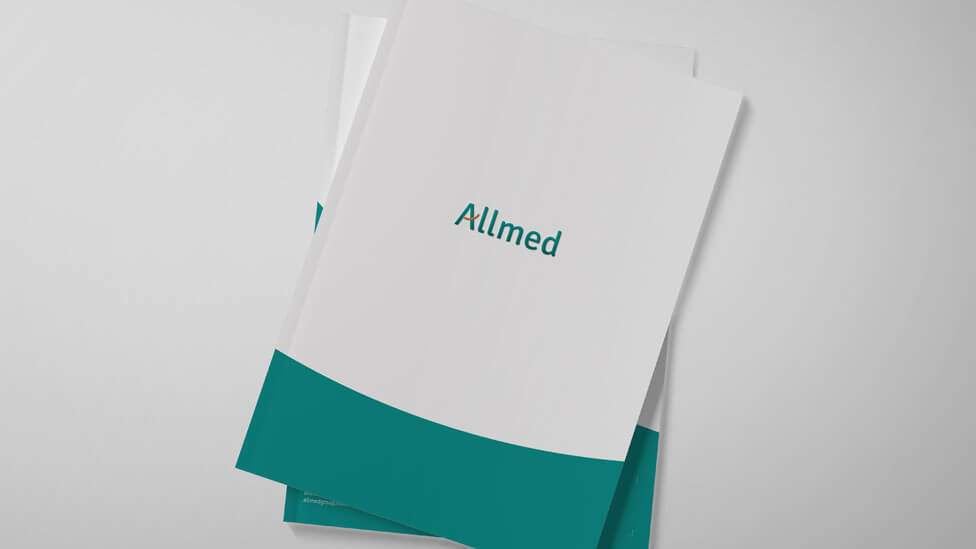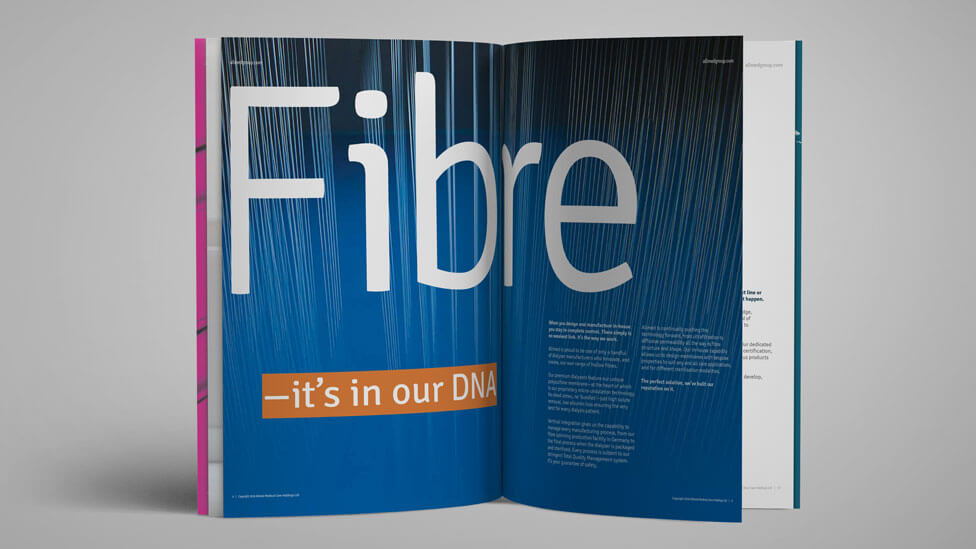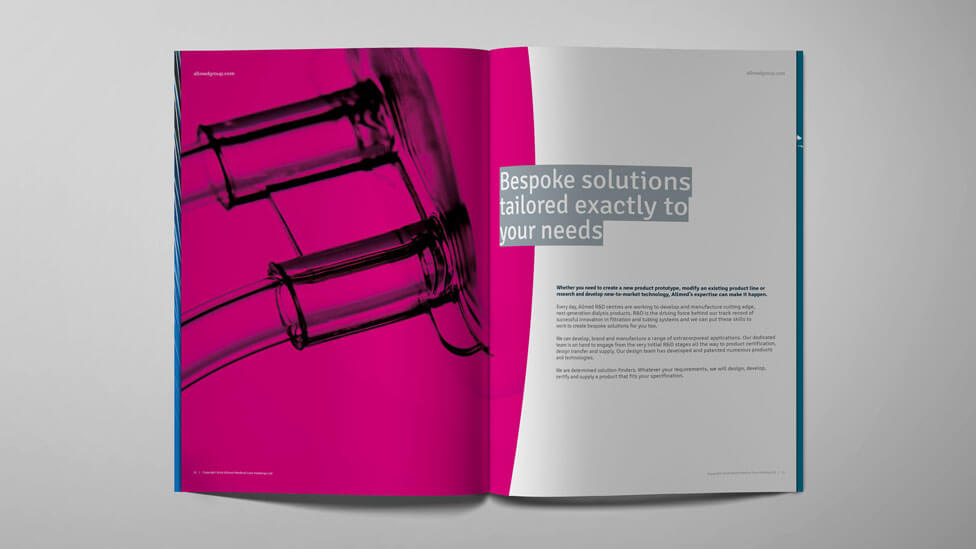 Detail and colour help create a lasting impression of Allmed as a leader in the research, development and manufacture of world-class treatment therapies.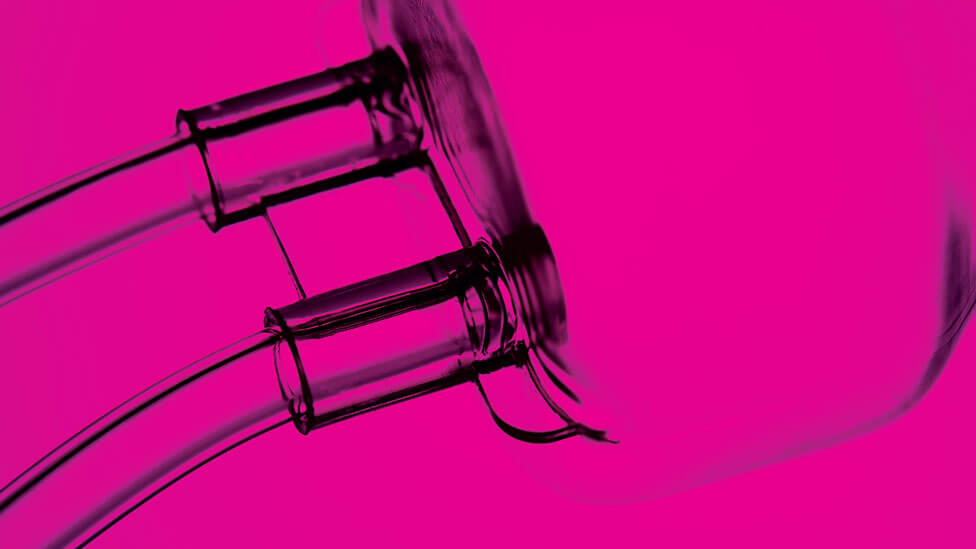 Patients always come first. Large fonts and a magnified highlight effect transmit the importance Allmed places on its company values, developed with patients in mind.
Simple visuals help communicate the effect our client's leading expertise has on improving patients' lives.
The effectiveness of the design lies in its simplicity – content is easily digestible, and a handy pocket provides ease of use.