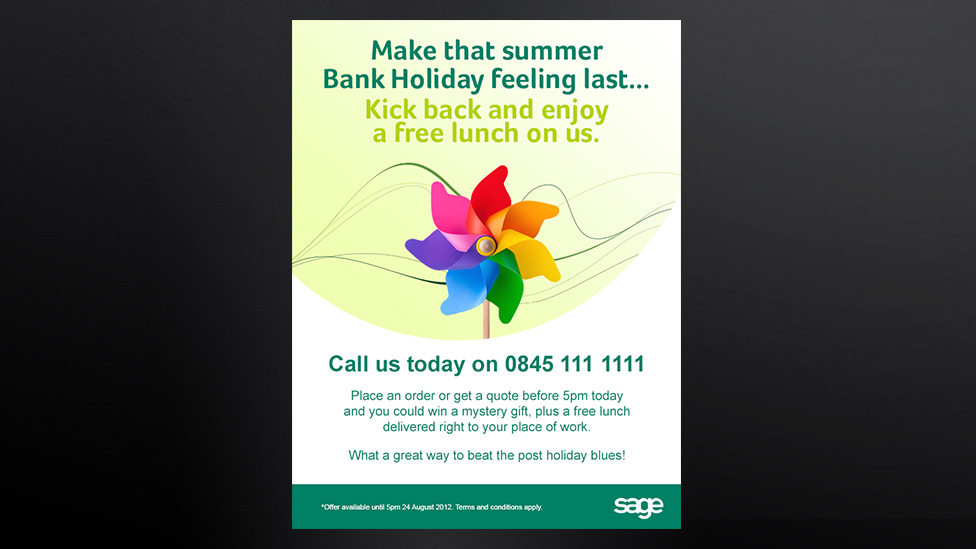 Parker Design are adept at creating HTML email design concepts for marketing campaigns. Working alongside the client, Sage, Parker Design helped with the initial copywriting and graphic design concepts.
This promotional HTML email campaign was tied in with a bank holiday weekend and so after receiving the client brief on a Thursday, a quick turnaround of ideas, design and build was required.
Parker Design are happy to send email campaigns on behalf of the client although some clients prefer to send the emails themselves, as was the case with this design. A fully editable template was therefore delivered to the client, enabling them to send the email campaign according to their schedule.
Over the years we have created engaging and effective email campaigns for a wide variety of clients.