Slick interactive content that allowed our client to deliver impactful, consistent sales presentations across the globe.
Challenge
Ocean Spray Ingredient Technology Group (ITG) were looking for a more cohesive way for their sales team to present information to customers. As a global organisation, it was essential that this sales tool could be easily dispatched to all their agents across the globe, and that the agents could use the tool on their laptops without requiring an internet connection.
Solution
Our solution was to design and build content that allowed users to view company and product information in multiple languages, play video, open PDFs and PowerPoint files and view a categorised image gallery.
The user interface followed the design of the recently launched Ocean Spray ITG website. Actionscript 3 was employed to build the functionality behind the majority of operations along with some simple Windows and Apple scripts to cope with external file opening. The most important element of the interactive content was the ability for sales teams to access all their sales information from a single application, whilst on site with a client.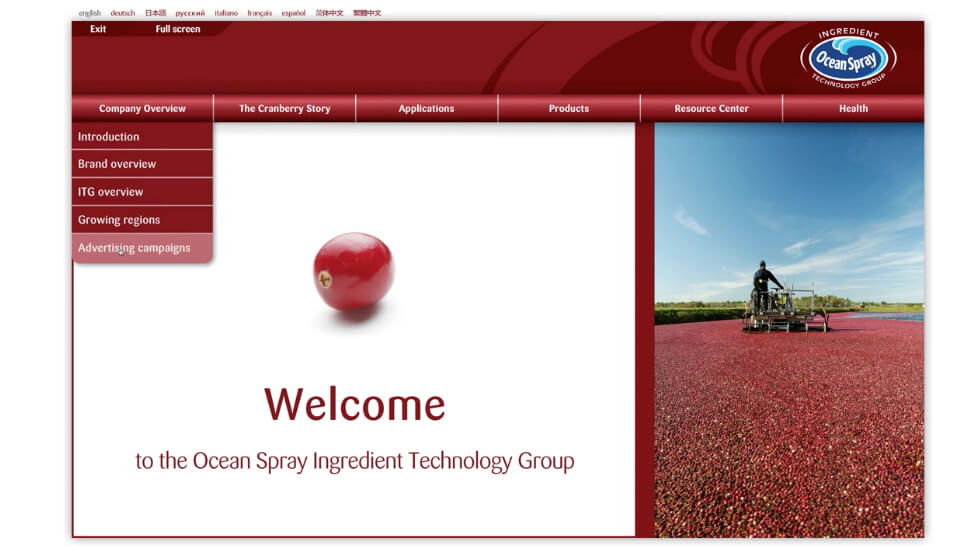 By creating a slick application with password protection, animated transitions and a unified look and feel, we offered Ocean Spray and their sales team a means to deliver impactful, consistent sales presentations across the globe.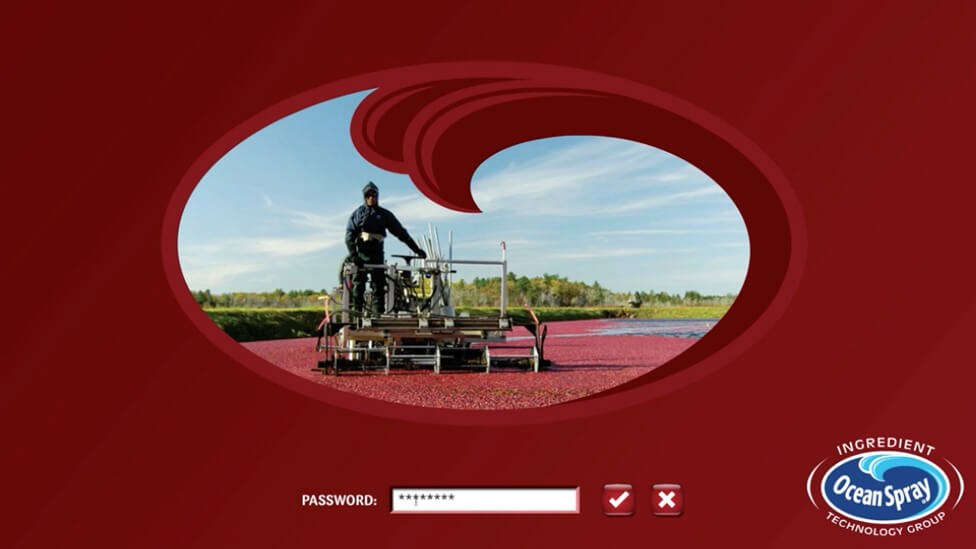 One of the most challenging aspects of the project was building the functionality to switch languages on the fly, and also applying this to external files. Using Actionscript, it all came together, and the end result was a language selector on launch and a discreet language list throughout, offering the ability to switch language instantly, and anywhere in the presentation.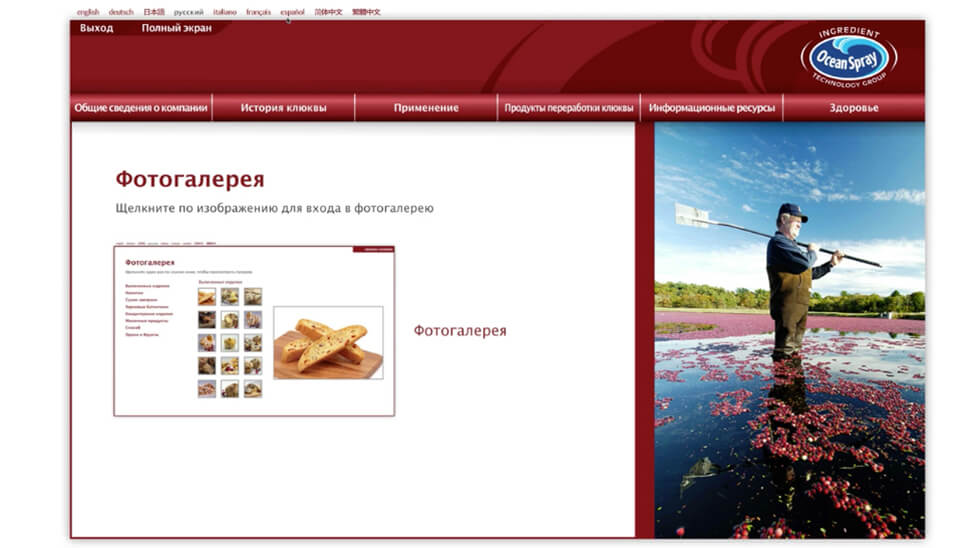 The finished application contained 9 language versions: English, German, Japanese, Russian, Italian, French, Spanish and both Traditional and Simplified Chinese versions.