This LinkedIn ad campaign leans on clear and impactful messaging, the effectiveness of video, and the allure of a simple and beautiful animation to maximise audience response.
Background
Biofortuna is a trusted outsourcing partner for genomic services, custom development and contract manufacturing services. The company operates from state-of-the art, humidity-controlled premises, and has a proven track record in the development and large-scale manufacture of PCR and LAMP molecular assays1 and immunoassays.
Challenge
Our client needed our help to formally launch a new product in the global diagnostic test developer sector – custom lyophilised reagent2 beads.
Reagent beads are a test mix formulation which has been freeze-dried into a sphere shape, or 'bead' to a pre-determined and consistently accurate compound composition. Although not entirely new to the industry, the use of reagent beads is still in its infancy.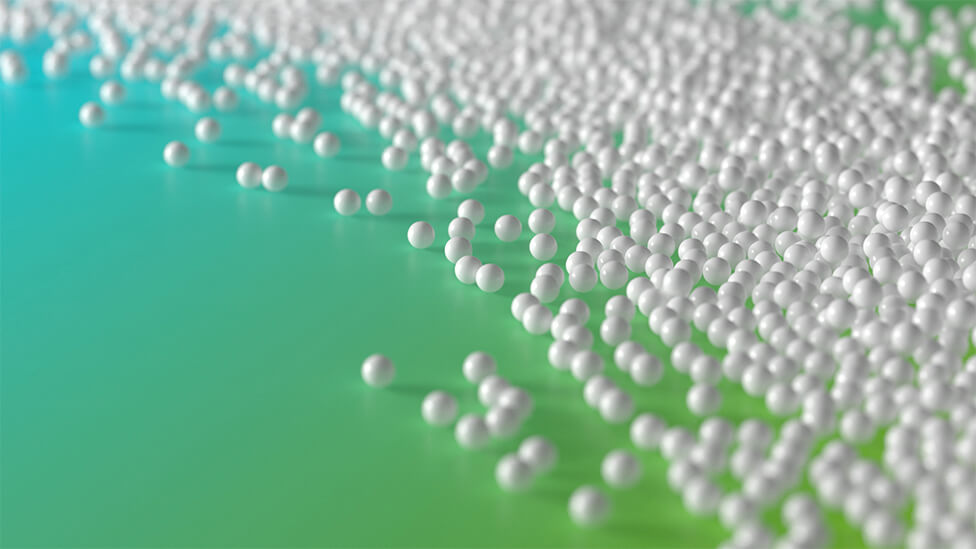 Planning to launch the product with a LinkedIn ad campaign, Biofortuna tasked us with developing a creative theme that would really lift the message off the screen and would spark curiosity. As well as creating impact on social media, the creative theme would have to work as effectively on other channels, both printed and digital.
Solution
Initially working on a static creative concept, we evolved it to an animated format and shared it with our client, who was on board with the idea straight away.
"The reaction to this internally has just got better and better,

and the team are getting more and more enthusiastic!

I can't recall such universal approval of a concept. Very happy client."
With social media as the primary channel in mind, the concept teases the benefits of the product through the power of video animation. And we based our choice of media on the proven effectiveness of video:
4 times as many consumers would rather watch a video about a product than read about it
Video on social media channels can generate more shares than text and images combined
Online video can drive as much as 2.5 times more organic website traffic
The simple concept is full of energy and movement and gets across the essence of the technology behind the product in a highly memorable way.
The beads constantly flow, bounce, move, keeping attention levels high and embedding themselves in the minds of the target audience.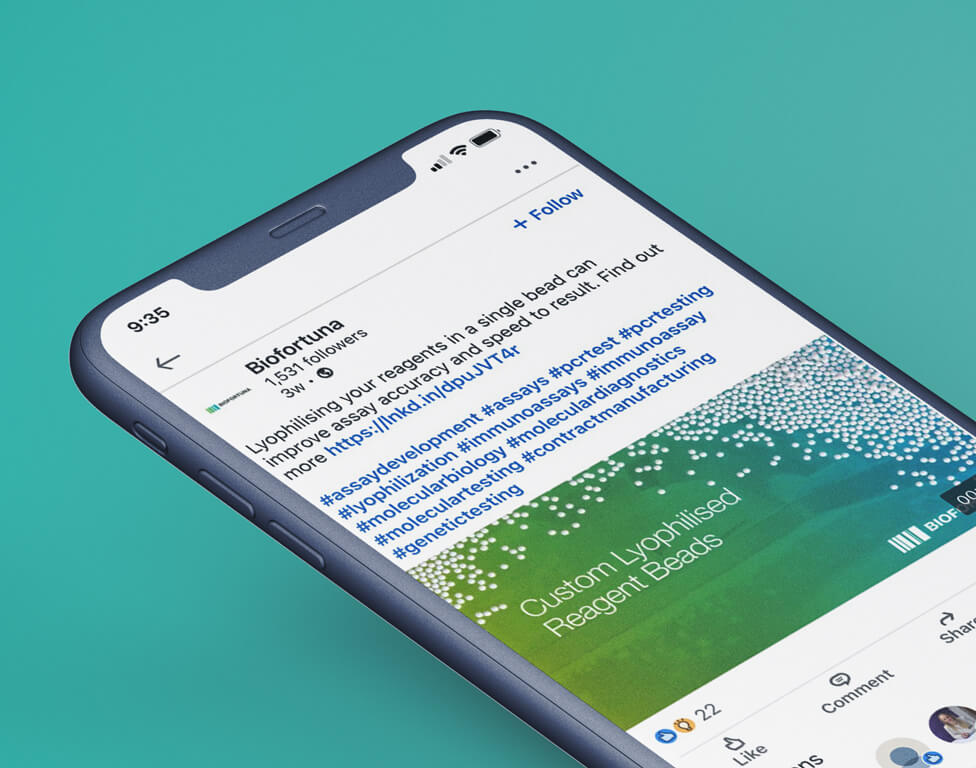 The physical simulation, including the shading and the spherical shapes, was achieved through Adobe After Effects and Cinema 4D.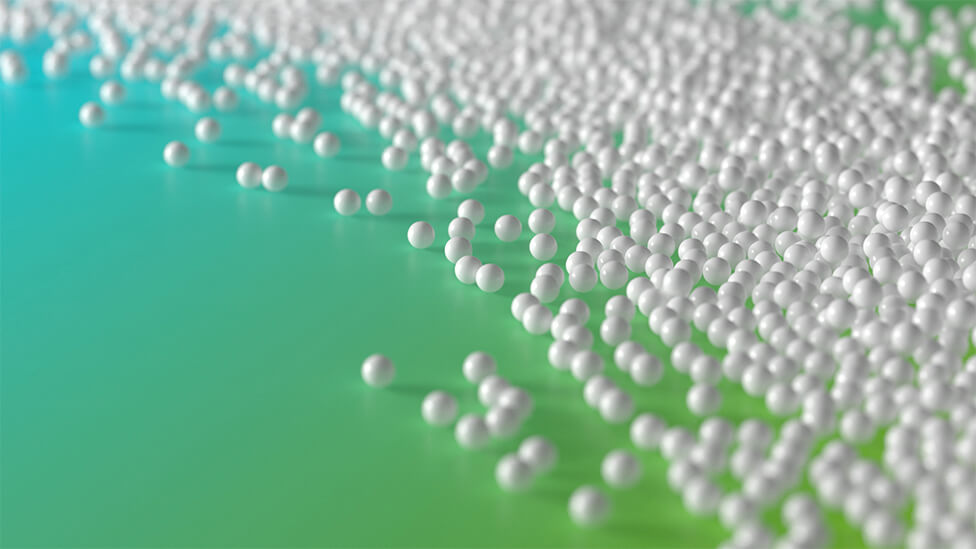 1 in Healthcare, an assay analysis determines the presence and amount of a substance
2 in the context of diagnosis and detection tests, a reagent is the substance that will react to the presence of the target that scientists are trying to detect in any given sample under analysis