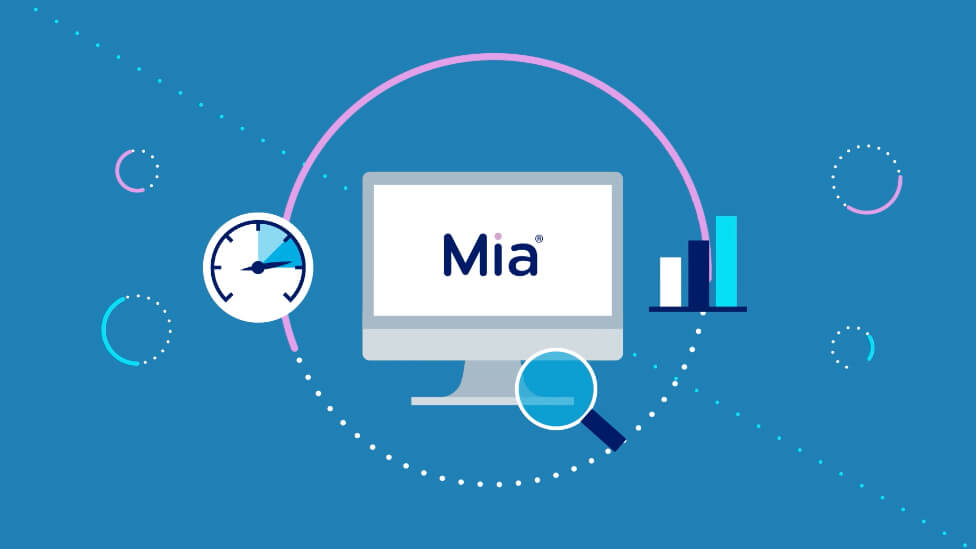 A medical explainer animation that positions AI as the perfect partner to human clinical expertise in breast cancer detection.
Background
Every day, radiologists all over the world make critical breast screening decisions – to recall or not to recall. Those decisions are reached following different processes set out by different health authorities, often determined by the availability of human resource in radiology departments.
With a global shortage of radiologists, a rising demand for imaging, and the diagnosis of breast cancer – a challenging and time-consuming task even for the most experienced professionals – Kheiron has developed Mia (Mammography Intelligent Assessment), a breakthrough AI platform for breast screening that combines the latest deep learning technology with expert clinical insight.
Mia supports the breast screening process by empowering radiologists to reach a diagnosis faster and more accurately. The platform offers three different solutions: it can be used as an independent reader, a concurrent reader or as part of a double reader triage process.
Challenge
To produce a medical explainer animation that would help Kheiron's sales team communicate the benefits of Mia to prospective customers as well for use as a training tool.
Solution
We developed a suite of detailed animations that explain how Mia delivers quality and efficiency improvements and how it can be integrated into a variety of processes and workflows all over the world.
Working very closely with our client to fully understand Mia, we helped edit a highly crafted script. Once the script had been signed off by the Kheiron team, we moved on to develop a comprehensive storyboard that would form the basis of a set of highly informative and engaging explainer animations, five in total.
"We recently worked with Parker on our sales tools project, which required a number of outputs, most significantly an animation showcasing our products. We worked closely with a project manager from Parker who was considered to be an extension of our internal team and helped with the smooth running of the project. 

Parker did a great job visualising some complex content and provided us with an easily digestible animation that draws attention and engages from start to finish. 

From a technical perspective, the animation was well considered and delivered to a high standard, and the menu functionality offered simple navigation for a great user experience.

The video has been well received with both our internal and external audiences. It's been a great support tool to our team." – VP, Global Commercial Marketing, Kheiron Medical Technologies
Staying away from clichés, we chose an abstract and highly visual approach that embeds itself in the mind of the audience, maximising the explainer videos* as powerful and effective sales and awareness tools. 
With a high number of elements and complex processes to get across, we chose a combination of Adobe After Effects and Cinema 4D to deliver a medical explainer animation that doesn't overwhelm the viewer despite the high level of detail it provides.
The first explainer video we produced covers all the benefits provided by Mia.
A second animation focuses on radiologists using Mia as an Independent reader option.
We also produced a video to present the Concurrent reader option.
A fourth animation focuses on Mia's ability to offer a Double reader triage approach.
Finally, the fifth animation in the explainer video toolkit serves as an energising conclusion and encourages viewers to find out more.
We also developed a page for our client's website with built-in functionality that allows potential customers to learn about Mia, by interacting with videos relevant to their specific workflow and setting.
* for illustrative purposes, the animations included in this case study do not include a voiceover