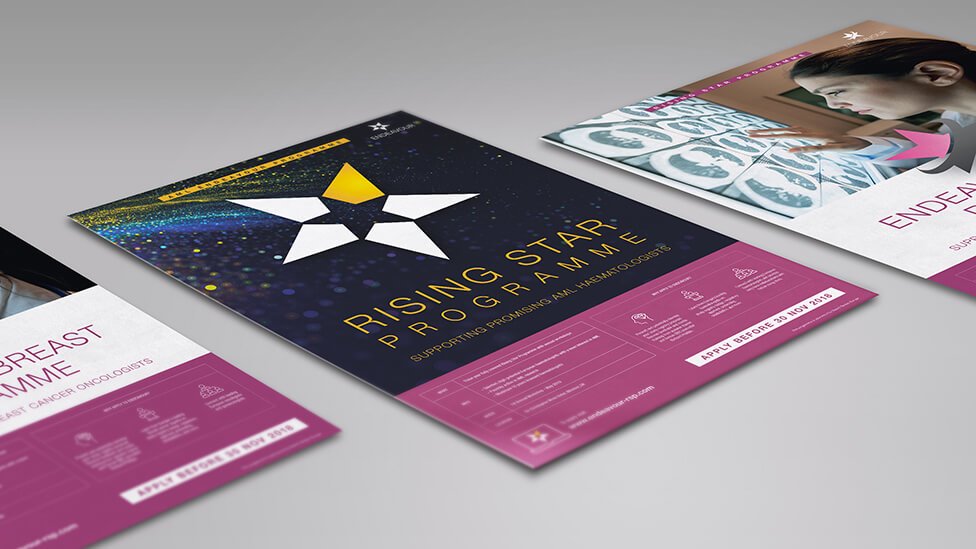 Two posters with two clearly defined strong identities to encourage passionate scientists to apply for Daiichi Sankyo's ambitious medical programmes.
Background
With its origins in Japan, global pharma leader Daiichi Sankyo provides innovative products and services in over 20 countries all over the world. Backed by 100 years of expertise in science, our client relies on a past focused on innovation, while the knowledge and commitment of its 15,000 employees allows the company to look forward to a promising future of life-improving new medicines.
As a research-based pharmaceutical company, our client's focus is on providing solutions to address the unmet medical challenges of patients around the world. To overcome those challenges, Daiichi Sankyo continues to invest in its core markets, Japan, U.S. and Europe, as well as emerging markets. To make the corporate philosophy – Passion for Innovation. Compassion for Patients – a reality – Daiichi Sankyo develops a series of research programmes that harvest the knowledge of researchers from a variety of scientific backgrounds.
Challenge
To support the launch of two of their programmes – Endeavour and Rising Star – our brief was to create a set of medical posters that would encourage ambitious oncologists and haematologists to apply.
Solution
With two clearly defined identities, each medical programme poster design succeeds at attracting immediate curiosity and a second look to find out more.
The poster for the Rising Star programme leans on a design that is striking in its simplicity. The star logo of the global Endeavour identity is brought to the fore and acts as a point of focus.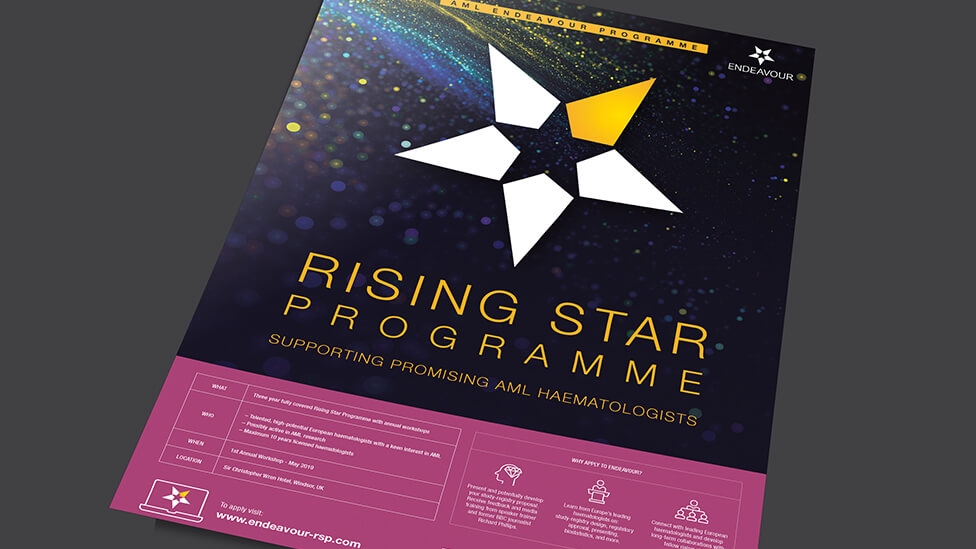 We chose a starry background to symbolise the infinite possibilities of what can be achieved through the programme.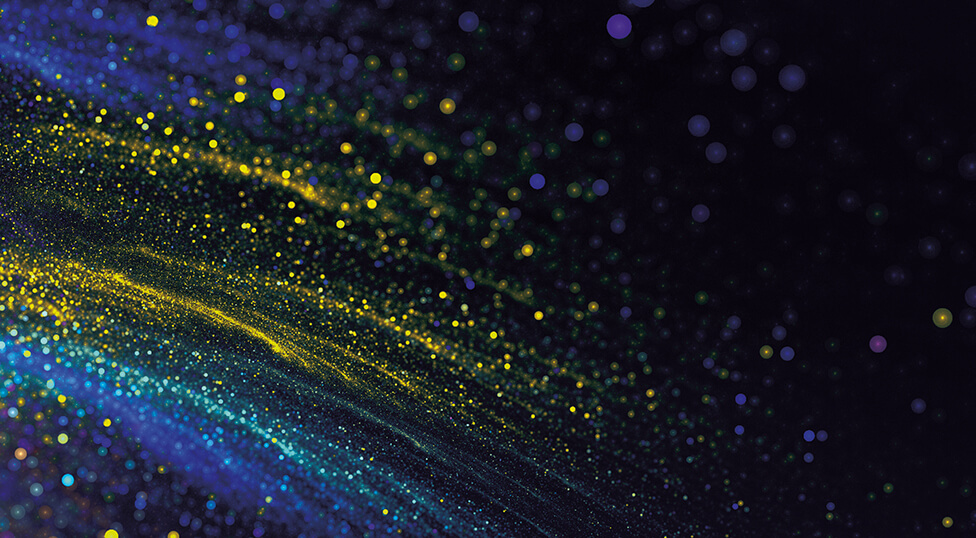 For the Endeavour medical programme poster design, we sourced a powerful photograph of an oncologist at work to transmit a clear message.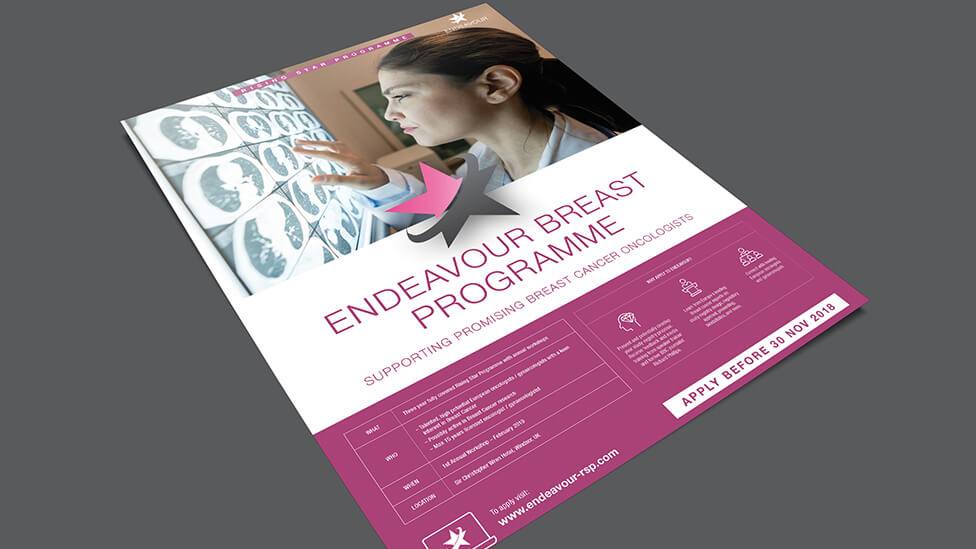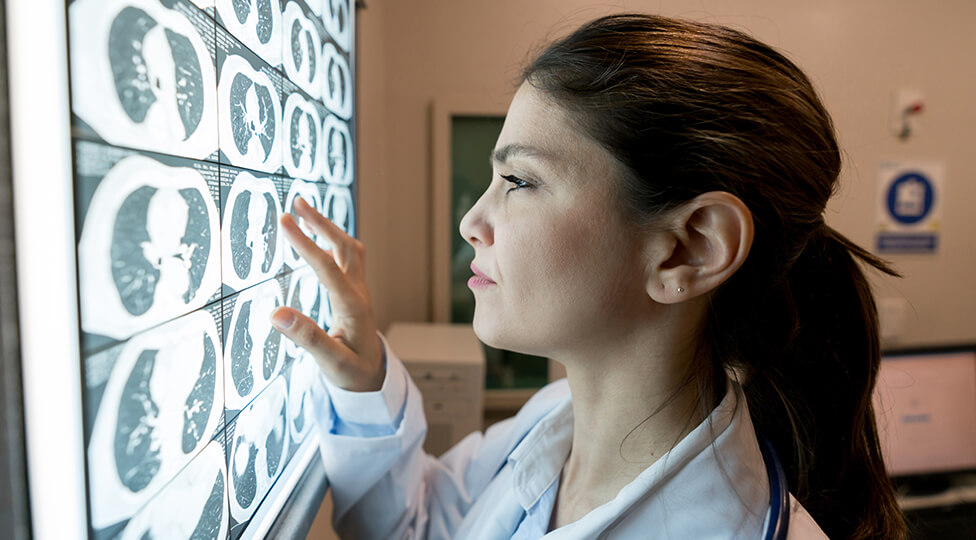 A simple table and a set of icons help communicate key information about the programme and the application process.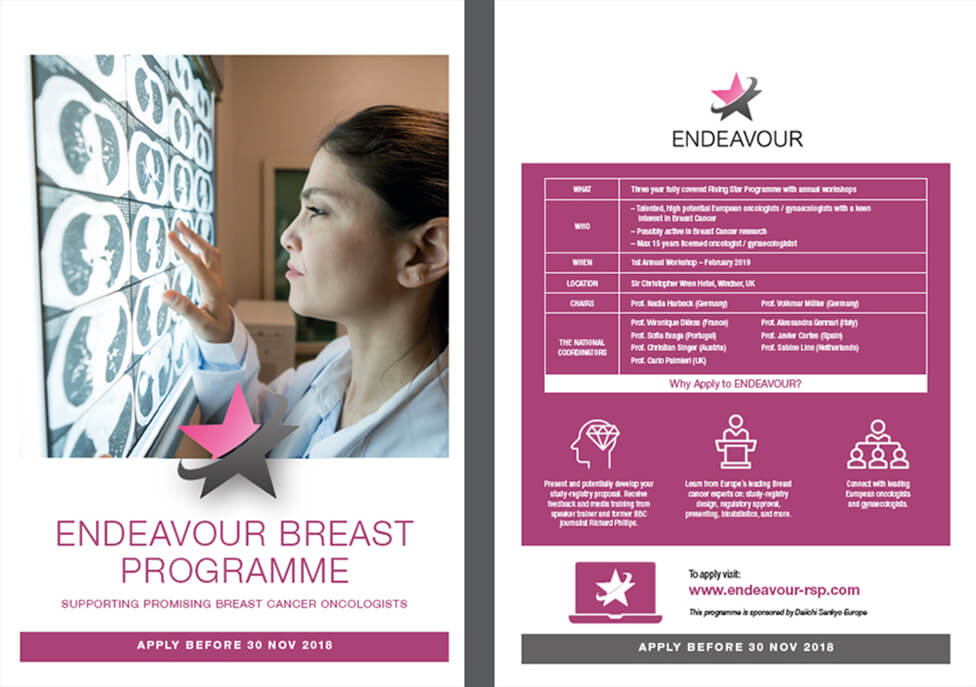 As the print volume was relatively low, we ensured we kept costs down with our choice of paper stock.
To support the launch, we also created a set of flyers and a microsite for scientists to apply online. Initial application figures have been very encouraging.