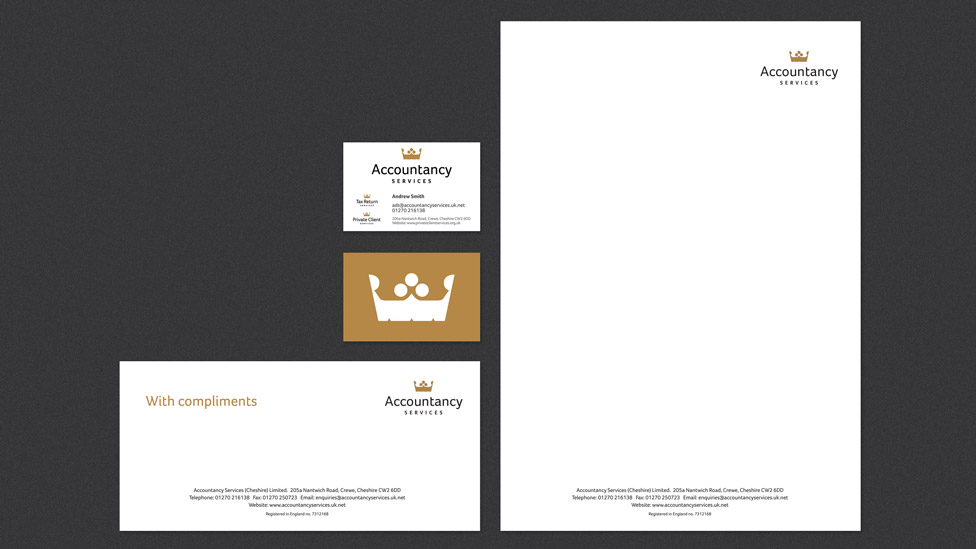 We developed a full set of new company stationery design using eye-catching bronze tones and modern typography.
Background
Every impression a business makes with its customers is vitally important, and new company stationery design is especially key as it may be the first impression a prospective customer receives.
Originally established in 1995, Accountancy Services is dedicated to delivering a first class service for their wide range of clients, in the fields of agriculture, construction, manufacturing, professional services, the service sector and retail, amongst others.
Challenge
The company prides itself on being highly professional yet approachable, a simple brief for this new company stationery. The new stationery design would have to transmit the professionalism and expertise offered by our client, as well as appeal to the varied client base on their books.
Solution
In the case of Accountancy Services, we developed a full set of new stationery using the company's eye-catching bronze crown logo design and modern typography. To add maximum impact, the business cards also feature a solid bronze reverse, a striking visual feature that also appeals to the touch, making the business cards and what they represent immediately stick in the mind of our client's target audience.