An online brand strategy that re-launched our client's identity and helped them establish a profitable online presence.
Challenge
Our client's existing name – Sarah's Cards Limited – and logo were no longer a fit for the company's position and product offering, so our brief was to wipe the slate clean and develop an entirely new online brand strategy.
Solution
Working closely with our client to establish a detailed brief, we discovered that the company already had an established reputation for greeting card designs under its former name. Over the past 10 years, the business had grown beyond selling these boutique cards into more profitable artisan paper and craft products – a market with increased revenue potential.
Market research also revealed a discrepancy between the company's name and its online product offering, creating a disconnect that left online customers confused. Not only did this issue reduce the effectiveness of any marketing efforts, it also limited opportunities for retail growth.
We evaluated major competitors of Sarah's Cards Limited, and we also researched the consumer crafting market and key audiences. Based on our findings, we came up with a targeted list of potential name options for our client to review, ultimately settling on 'Hey Little Magpie' – a unique name that highlighted the future brand's playful product range and eclectic personality.
Once a name was selected, we developed a series of logos and helped our client decide on one that would generate a visual connection between the company's new brand and its target consumers. Our ultimate goal was to effectively re-launch "Hey Little Magpie" and make it a formidable online player in the crafting market. Our strategy focused on building the company's online presence, as well as supporting its ecommerce platform. We created a range of assets to help the company launch its new identity online and get its products into the hands of crafters and scrapbookers.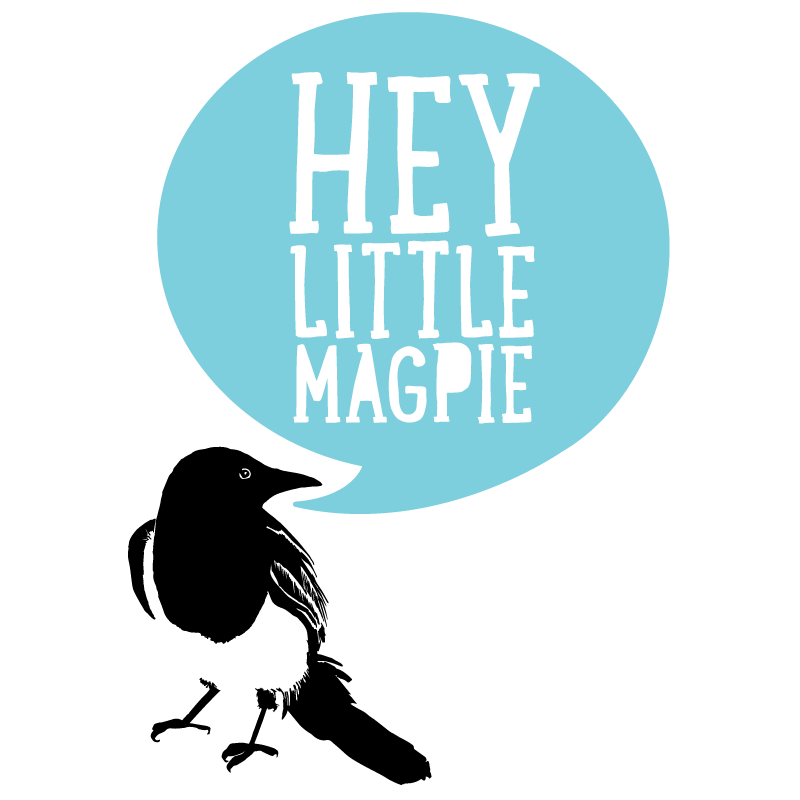 We developed a bespoke web design with a Magento ecommerce platform, which, in addition to its useful content management features and powerful SEO tools, easily integrated with payment gateways and Google Analytics. This flexible solution effectively showcased the brand and allowed Hey Little Magpie to update product details, manage stock levels and process orders from any device or location.
We also created a suite of email marketing tools to help our client bring more products to its target audience. Using the elements highlighted in the new logo and website, we designed an attractive template that gave our client an easy-to-use email marketing option that could be adapted to directly reach new and existing customers.