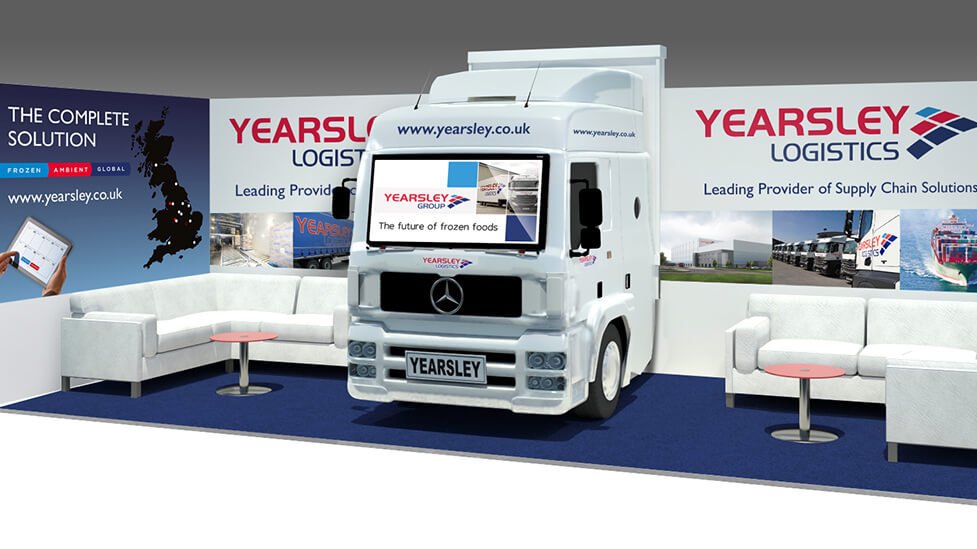 What do you do when you're not allowed to play with a real lorry? You build your own. This was the approach we took to maximise Yearsley's presence at Multimodal, where our client needed an impactful promotion stand to maximise a small plot.
Background
Yearsley is a logistics giant that consolidates and delivers to over 4,000 food service locations. With over 300 vehicles and 12 cold stores, 3 superhubs and 12,000 pallets a day, the scale of our client's operations means they can cover the whole of the UK.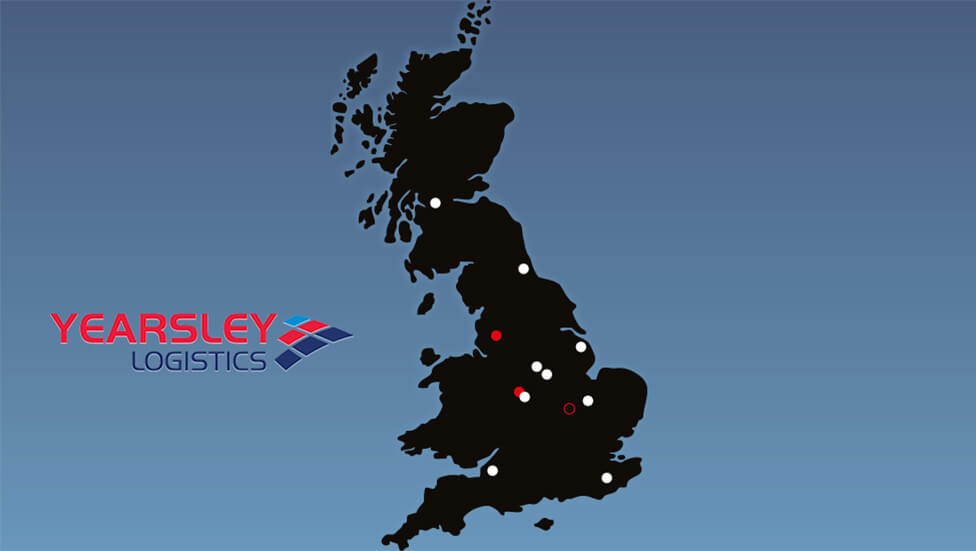 The map we created helped visualise the scale of Yearsley's operations
Our client was attending Multimodal, one of the leading shows in the Logistics and Supply Chain calendar. Multimodal gathers thousands of logistics professionals from a wide range of sectors – retail, electronics, FMCG, food & drink, pharma, construction, to name a few – and covers all transportation, including rail, sea, air, road and inland waterways.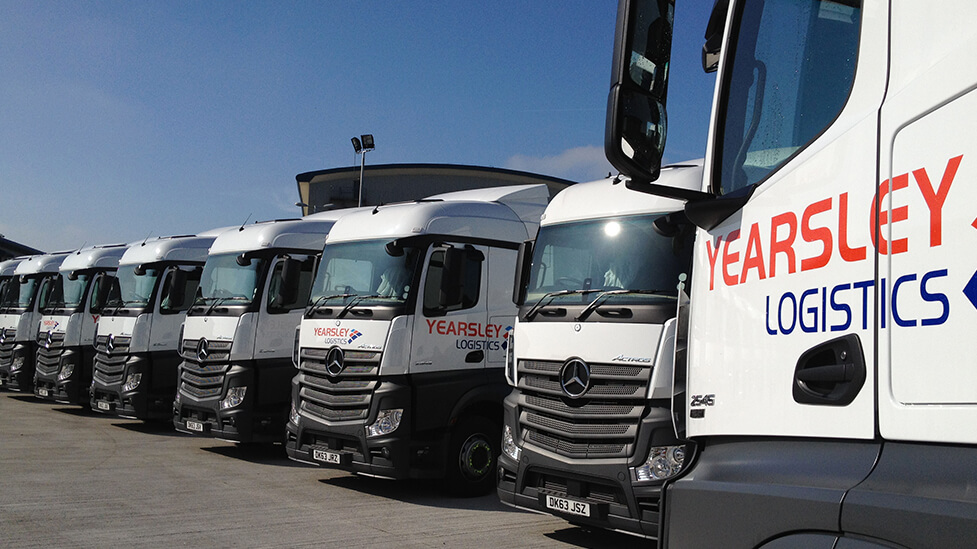 Challenge
With the Multimodal show taking over two halls at Birmingham's NEC – one concentrating on food, the other on logistics – Yearsley had decided to book a relatively small plot in the food hall, where potential clients would be exhibiting.
The challenge with this promotion stand design was not only to generate brand awareness, but to do it in a way that made Yearsley's name stick in the minds of the target audience when they moved across the logistics hall next door, filled with competitors.
Solution
We opted for a highly visual and unique approach to make it memorable. As we were not allowed by the organisers to bring a real Yearsley lorry inside the exhibition hall (something we had considered) we designed the next best thing: a full scale model of the lorry cabin that became the main attraction of the stand.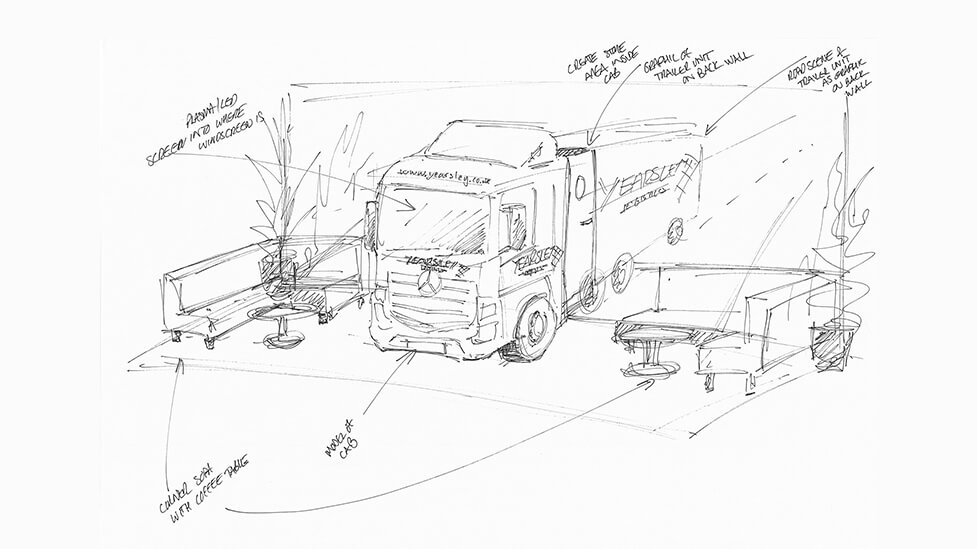 The realistic life-size model, and the way we positioned it – pushing through the wall – added real impact and a sense of movement to the otherwise simple stand.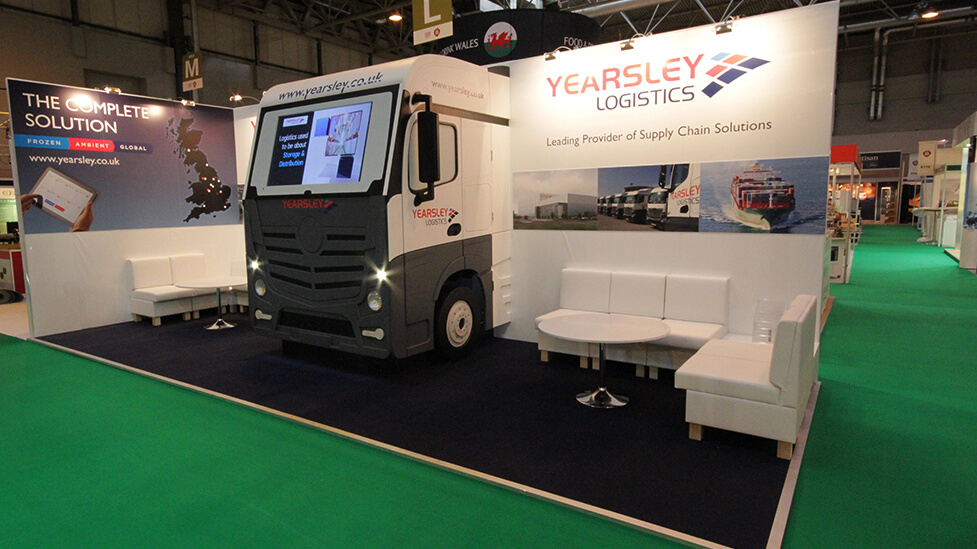 We looked at every detail, even including fully functioning headlights and indicators. These subtle touches proved very effective, helping attract attention from a considerable distance and adding a true point of difference given the small plot available.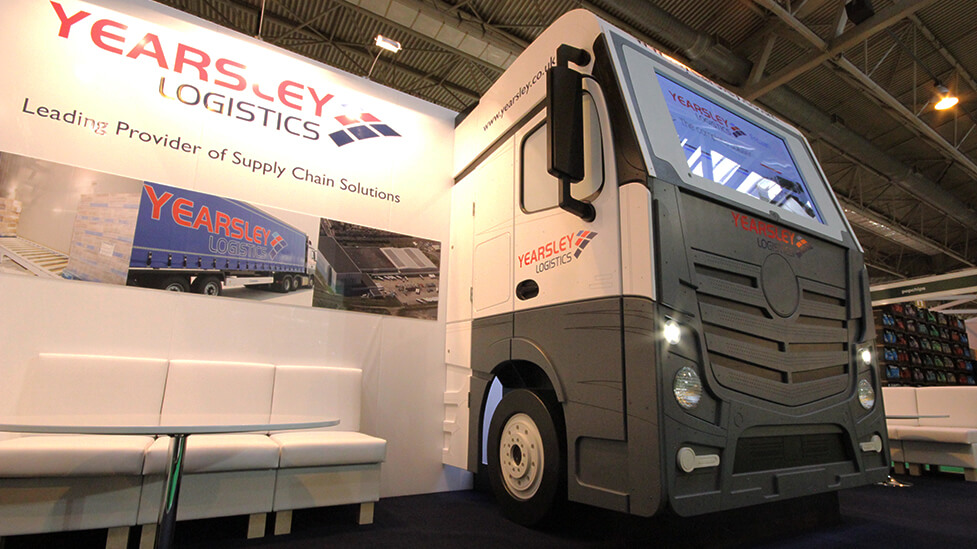 Further maximising the limited space, we replaced the windscreen with a monitor that played an animation on loop, whereas the side mirrors served to house iPads with interactive content.
The addition of a single side wall helped highlight the cabin shape and its life-size dimensions, whereas coffee tables and comfortable custom-made seating further added to the appeal of the stand. All elements within the main structure were designed and built so that the whole stand would collapse into an easily portable kit, a cost-effective solution our client could use again and again.
Finally, we also included a concealed door that led to an ample storage area built into the interior of the lorry cab.
Suggested alternative configuration