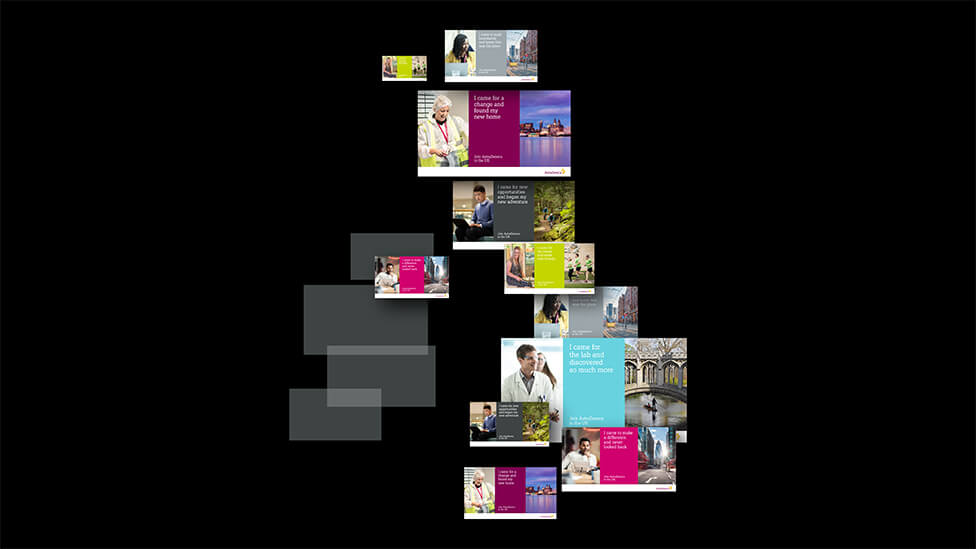 Beautiful photography that illustrates the uniqueness of locations and their lifestyle benefits, combined with language that tells a powerful personal story made a success of this recruitment campaign.
Background
AstraZeneca places a big focus on its people. In addition to the organisation's primary purpose to develop medicines that will improve the lives of patients worldwide, AstraZeneca is also committed to attracting the best candidates regardless of location, and help every single employee realise their full potential.
Challenge
As part of our client's UK Talent Attraction initiative, we were asked to produce a collection of assets for a LinkedIn recruitment campaign aimed at targeting potential candidates in Europe, specifically in Germany, Austria and Switzerland.
Solution
We created a set of social media assets that focus on the various UK locations AstraZeneca operates from and the lifestyle benefits they each offer. The design is uncomplicated – people photography, messaging on blocks of colour and location images – to grab attention in the busy social media space.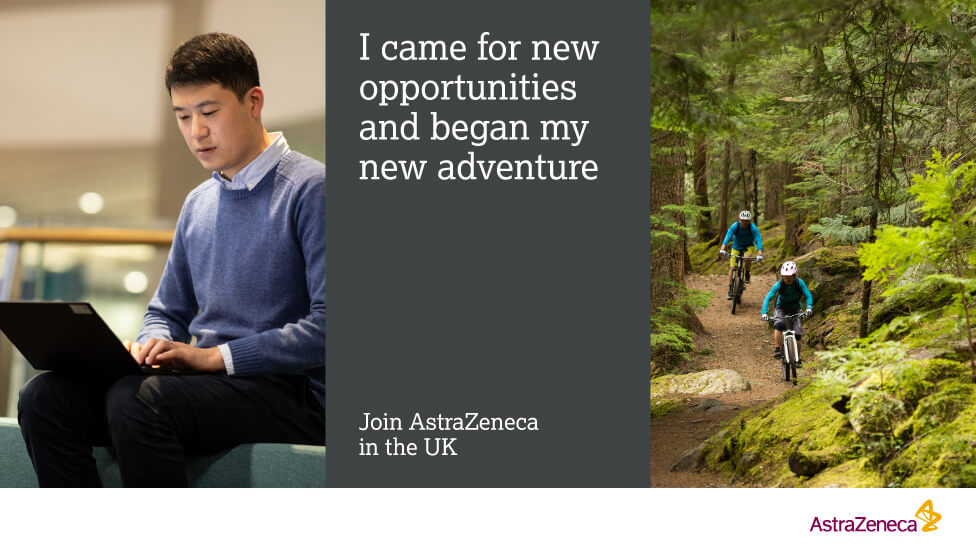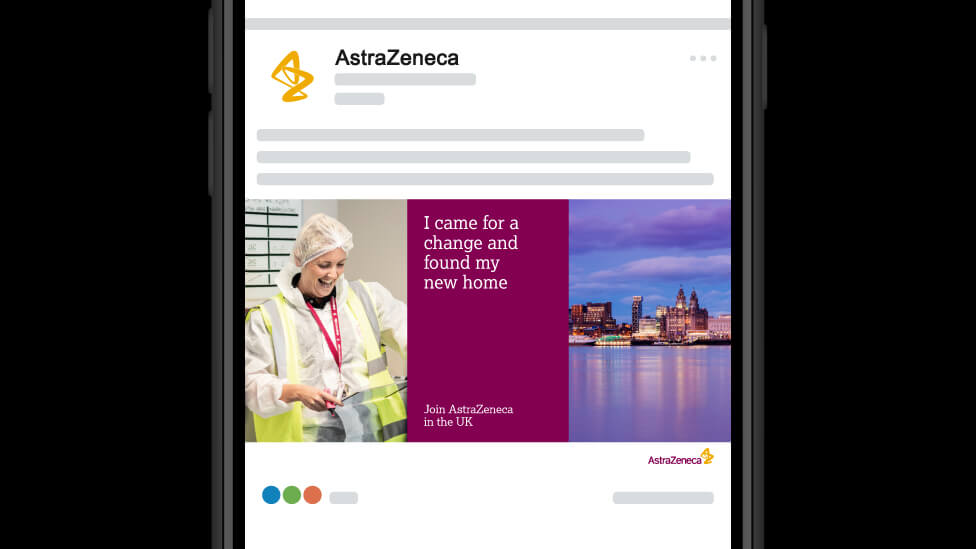 Our copywriter focused on delivering concise language that tells a powerful story. The minimal copy also helps audiences focus on the strong visuals and make mental associations, imagining themselves in their new life in the UK.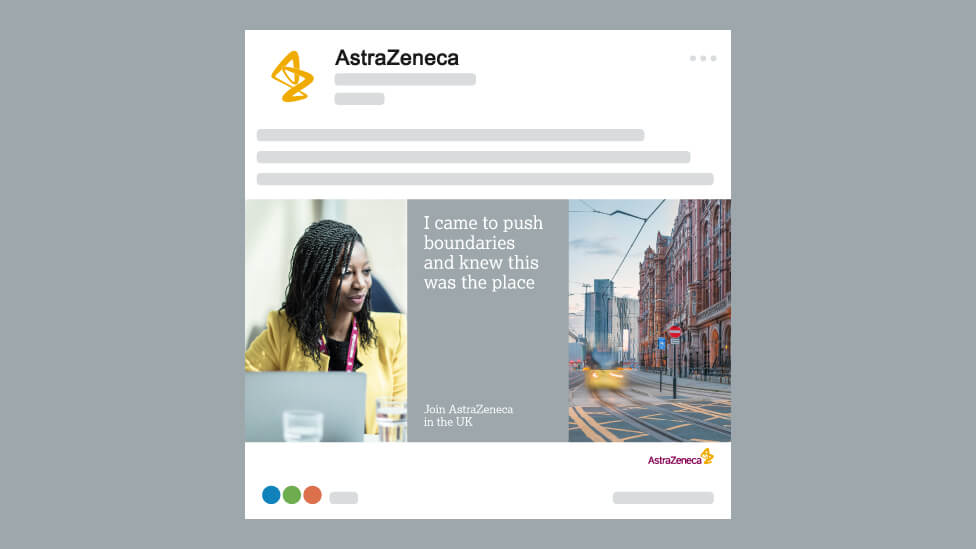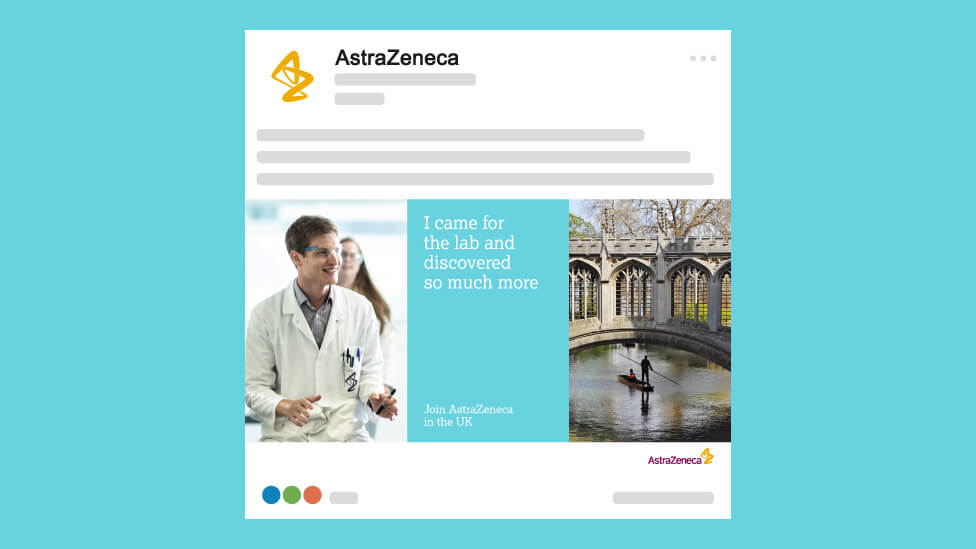 Iconic location images (Macclesfield forest, rowing in Cambridge, etc.) or shots that focus on lifestyle are combined with people images from AstraZeneca's Great Place to Work asset library.
"It's always fun working with the team at Parker Design.

I had a very clear vision for the look I wanted to achieve for this campaign and I'm delighted with the final assets.

Thank you for the great service."

Employer Branding and Recruitment Marketing Partner, AstraZeneca
The people shots reflect AstraZeneca's diversity, not only from a personal point of view, but also in the wide range of available roles they illustrate, scientific and non scientific.