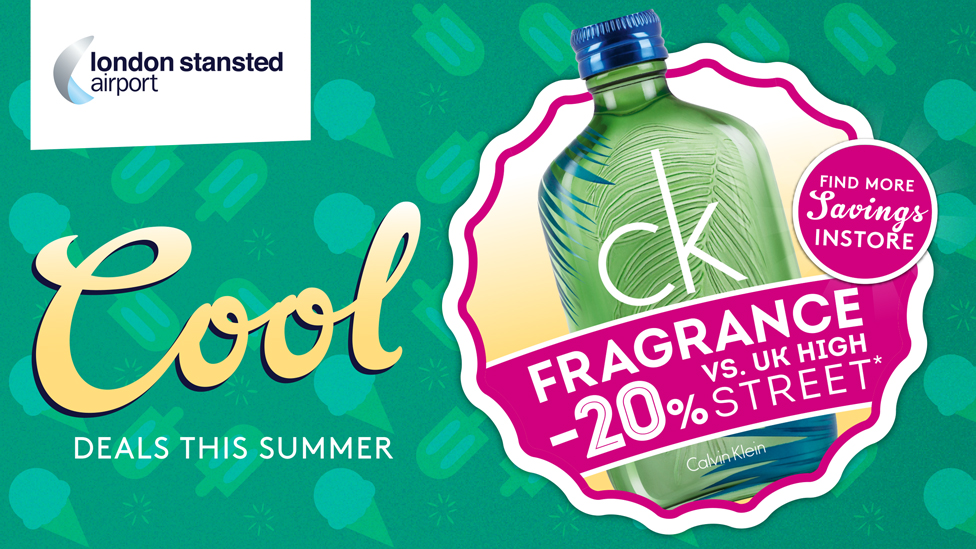 We developed a fresh and vibrant travel retail campaign that significantly increased awareness.
Background
Research carried out by global airport industry experts reveals that non-aeronautical revenue has been gaining traction at airports worldwide*, as passenger expectations increase and airlines find it more difficult to meet profit targets.
In 2012, US airports duty free shops and lounges contributed almost 45% of the total airport revenues. In the same year, China's Guangzhou airport, which attracts 31 million passengers every year, saw an increase in non-aeronautical revenue of over 28% vs. an 8.7% increase in aeronautical revenue.
Airports are becoming 'airport cities', with an emphasis on creating an unforgettable passenger experience, with exclusive services and retail discounts top of the agenda. Our client manages 4 airports in the UK and serves 50 million passengers every year.
Challenge
To help increase awareness of the breadth of brands and shopping services they offer across all 4 airports, our client asked us to devise an impactful travel retail campaign to help promote key messages and improve the passenger experience. The retail campaign also had to help communicate great value discounts offered by our client.
The retail campaign would run at one of the busiest times of the year for travel, from the start of July to mid September, and would reach a target audience of around 20 million passengers.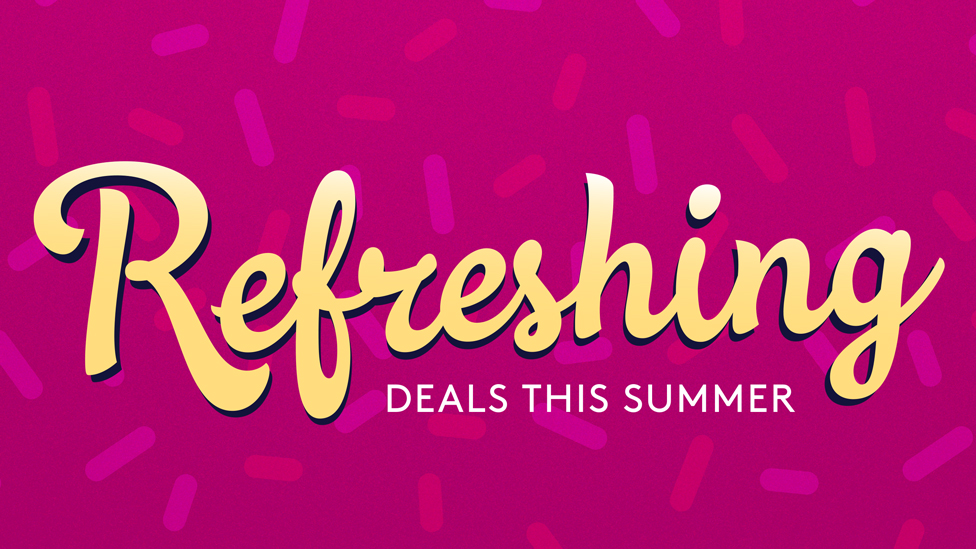 At this time of year, MAG's diverse audience is made up of families, who travel mainly in August, and couples and solo travellers, who traditionally jet off on their holidays in July and September. The campaign would support the commercial retail team to maximise yield across all MAG airports during peak season.
Solution
Our client can only communicate directly through their eCRM programme with 4% of known travellers, so the travel retail campaign focuses on targeting passengers inside the terminals through digital targeted marketing and experiential activity. The key messages include tax-free advantage, exclusive discounts, and 'Shop Now Collect On Return' service, all with strong CTAs. The design is inspired by the freshness and excitement of summer.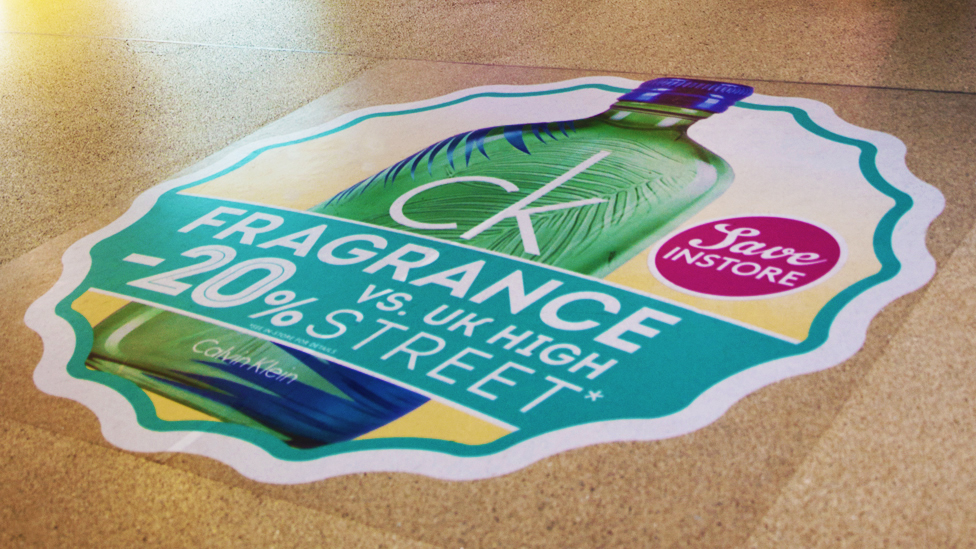 To create maximum impact, the messaging and creative don't alienate business travellers. Our design, inspired by a feeling of celebration, takes advantage of the positive and playful mindset of the target audience, which includes a large proportion of children.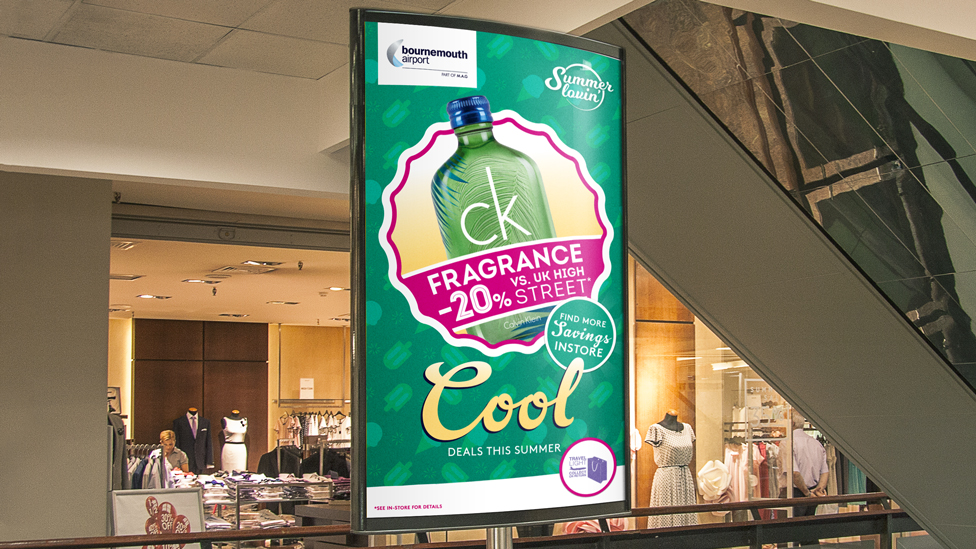 Visual devices such as ice-cream icons, and Hundreds & Thousands give the travel retail campaign a traditional British summer vibe. We produced assets for a wide range of media to maximise reach: our client's website, emails, in-terminal graphics and social media channels for each airport, plus geo-targeting mobile media for Manchester, Stansted and East Midlands airports.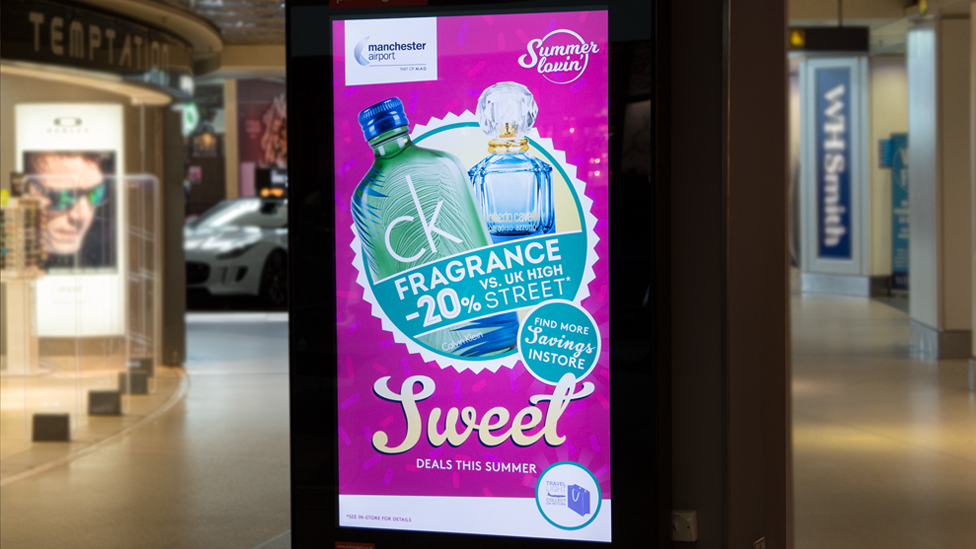 (* source – Routes Online)