With this engaging virtual medical conference video, we helped our client communicate their efforts to help radiologists detect breast cancer in a quicker and more accurate way.
Background
"We don't want to beat radiologists. We want to beat cancer" – that's the driving force behind what Dr Peter Kecskemethy, Kheiron Medical's CEO, and his team do every day.
Recently, multiple studies have shown that AI (Artificial Intelligence) in Healthcare has real potential to provide value, results and become a feasible real-world solution. At Kheiron, the ultimate goal of Mia (Mammography Intelligent Assessment, the company's breast cancer screening solution) is to support radiologists detect the disease sooner and with more accuracy, giving patients a better chance to beat breast cancer.
Challenge
As part of Kheiron's contribution to a virtual conference organised by the RSNA (Radiological Society of North America, an international society of radiologists and medical physicists with over 50,000 members worldwide), we were asked to produce a video* that would help our client present the findings of their clinical trial, as well as the benefits provided by Mia.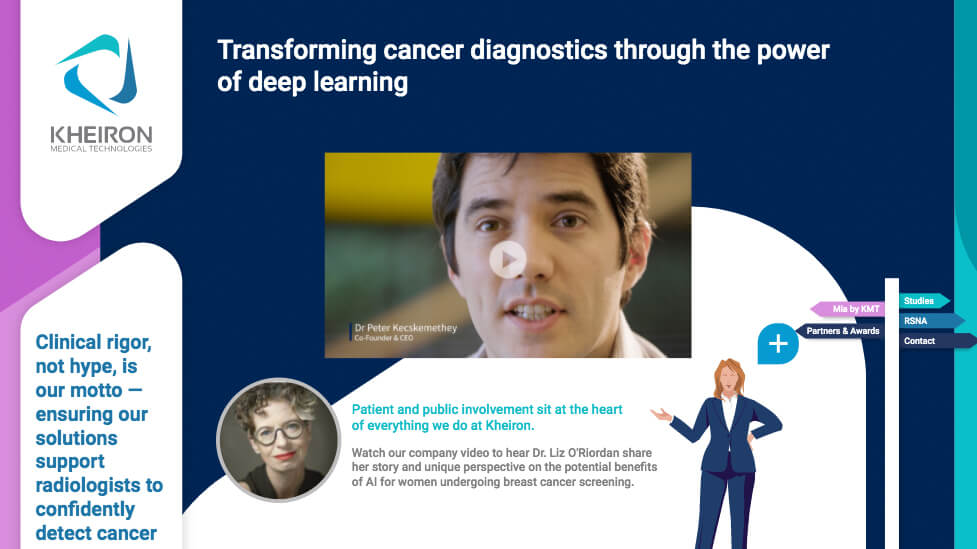 In turn, the video would be included in an interactive microsite we had also created for our client.
Throughout the project, we had to demonstrate flexibility and the ability to react quickly as both the script and graphics were subject to strict medical industry regulations, often having to implement feedback to guarantee full compliance before the video was approved and live on the microsite, in time for the virtual conference.
Solution
Filmed during the Covid-19 pandemic at the Kheiron offices, the video production team consisted of two camera operators complying with all Covid safety guidelines and the video director working remotely. The virtual medical conference video is an engaging piece that perfectly blends a relaxed presentation style with detailed data findings following Kheiron's clinical trial.
To delve into the trial's findings and illustrate the process improvements and clinical benefits provided by Mia, the video includes animated segments that add visual variety.
With statistics and processes originally provided by our client as plain PowerPoint slides, we aligned them with Kheiron's brand, also making them consistent with the microsite hosting the video.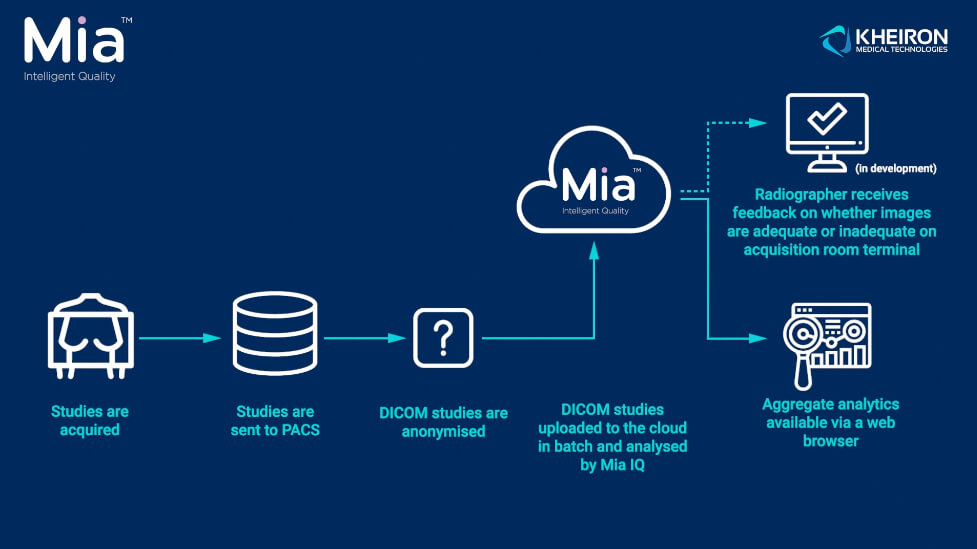 The graphics segments rely on simplicity to transmit the information.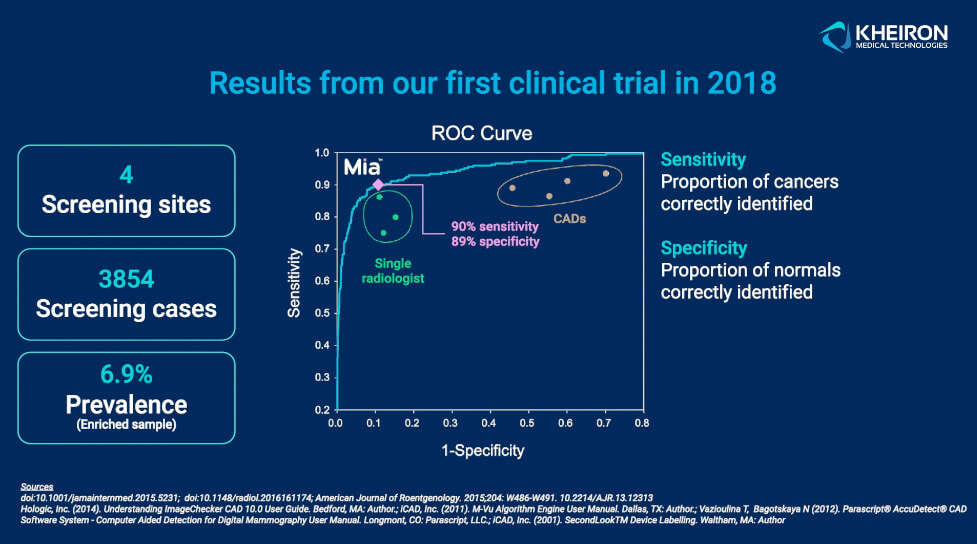 (*) an edited version has been included here for illustrative purposes