A client testimonial video that communicates Somero's unmatched expertise, and the company's calibre as educator and innovator in their industry.
Background
Somero are leaders in concrete levelling. The company's wide product portfolio covers concrete slab placements in all types of construction projects. As well as equipment and software, our client also sells parts and accessories, and provides customers with service and training to keep their machines operating optimally at all times.
Somero's deep understanding of the industry they operate in and a strong focus on direct customer engagement are behind the company's innovative products and services. And it's this emphasis on innovation which in turn allows Somero's customers to produce higher quality floors, increase productivity and ultimately their bottom line.
Challenge
Targeted at the UK market, our brief was to produce a client testimonial video that would communicate Somero's unmatched expertise, and the company's calibre as educator and innovator in the concrete industry. The focus of the testimonial video would be on Somero's SRS-4 Laser Screed® Machine, with an overarching message for Somero's target customers: "We listened to the industry and have responded".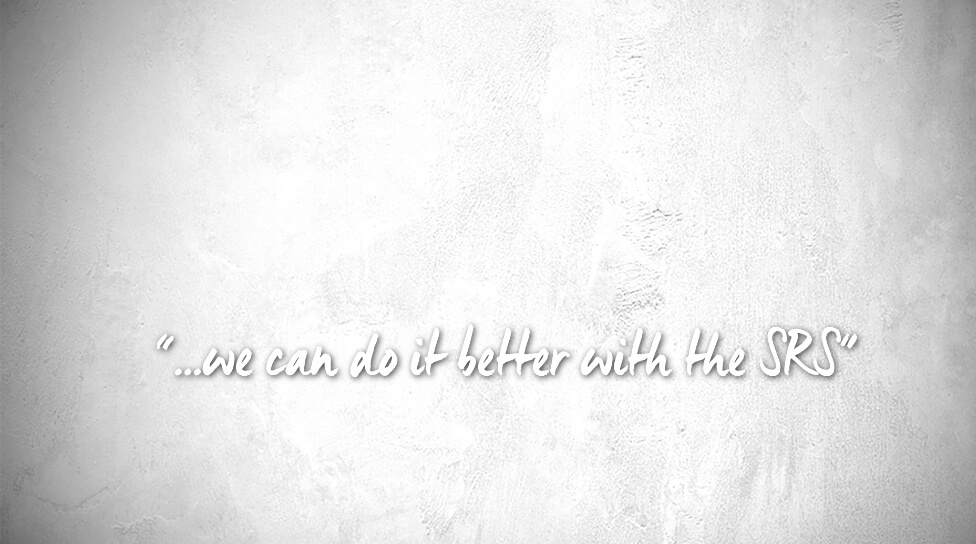 Solution
The almost 5-minute video – shot in two days with a film crew of three – is a full testimonial from the COO of one of Somero's customers – Stanford Industrial Concrete Flooring, who purchased the first SRS-4 machine. In turn, most of the footage shows Stanford teams at one of their customers' warehouses laying a durable and long-performing concrete floor with the help of Somero's SRS-4.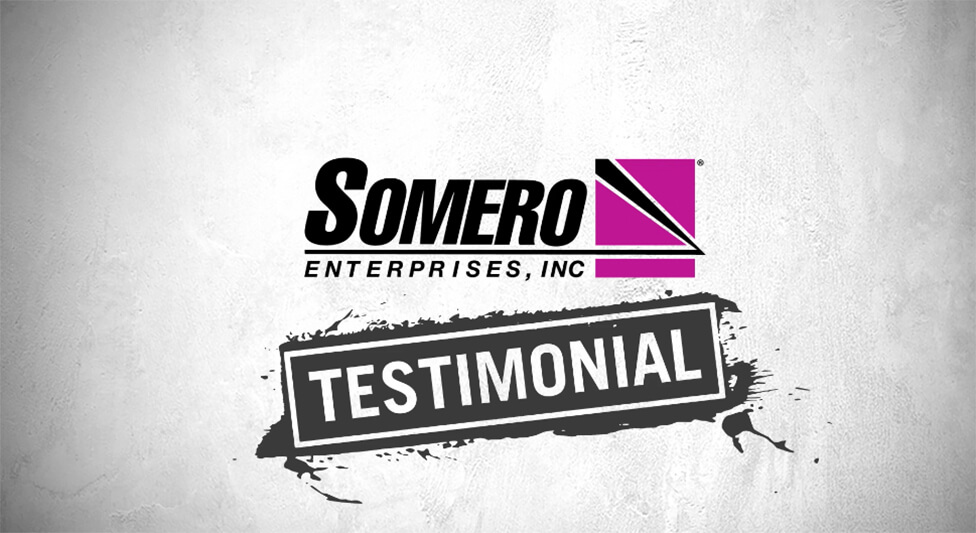 Against the backdrop of a music track that communicates strength and leadership, the video concentrates on how Somero's customers are able to install every concrete slab faster, flatter and with less manpower. Our film crew achieved this with a mixture of machine-in-action footage and load/unload beauty shots of the SRS.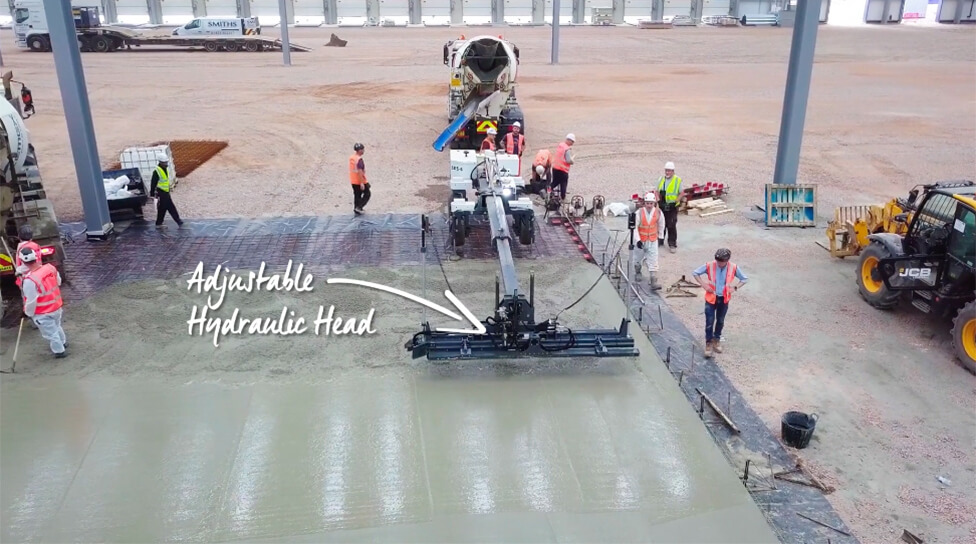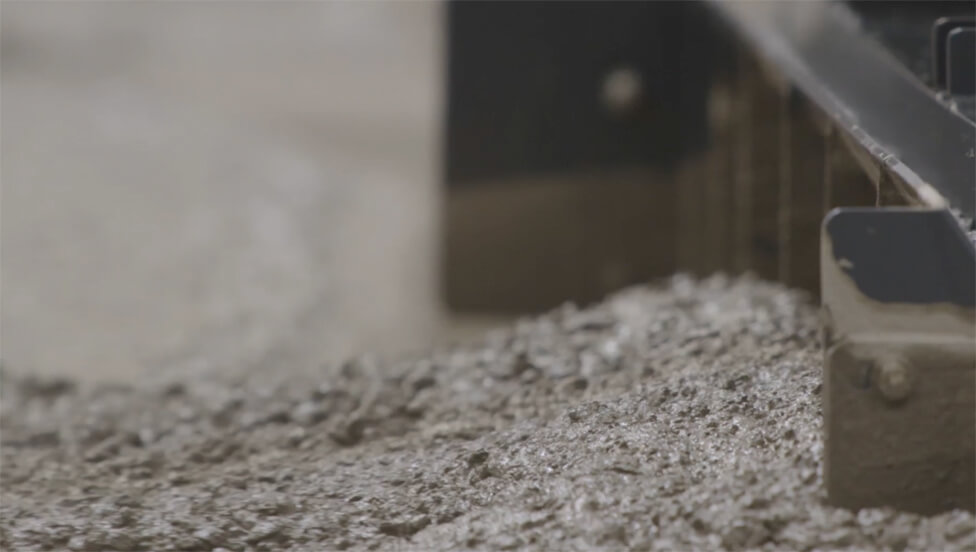 Our video production team used a drone to provide imposing aerial views of the site as well as detailed close-ups of Somero's SRS in action, whereas captions in the brand's handwritten style font helped maximise the audience's understanding of the machine's key features.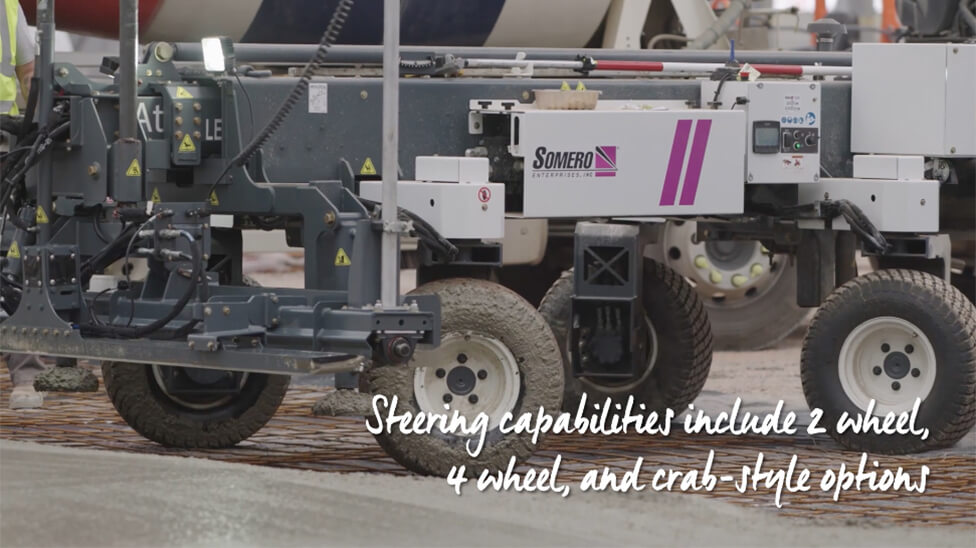 With the interviewer off-camera and a natural speaking style, the 5-min testimonial video is an easy and informative watch.
"Really pleased with the video. It's gone down well both internally with Somero and externally.

I've used it many times already!"