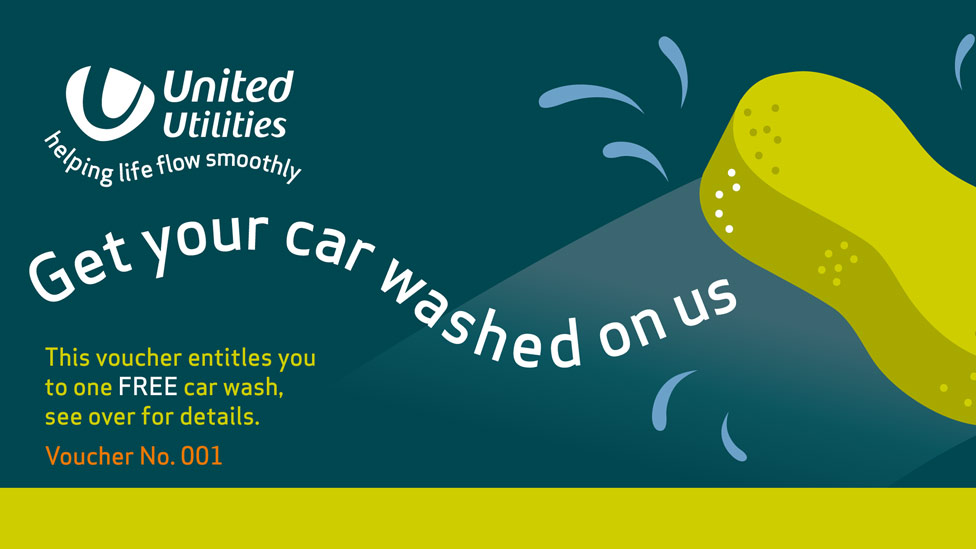 We helped United Utilities show they care about their customers with a simple yet engaging voucher design.
Background
United Utilities place great importance on caring about their customers, and regularly communicating that they care. The company is aware that the essential repair and maintenance work they need to carry out may often cause severe disruption for local residents and businesses, before the long-term benefits are apparent to the communities affected.
Challenge
With this in mind, United Utilities asked Parker Design to create a voucher design for their 'one free car wash' promotion. The attractive give-away was conceived by our client to thank their customers for their patience and cooperation during essential works being carried out in the local area.
Solution
Closely following the United Utilities corporate brand guidelines, our design team used a stylised sponge and water drops icons in the distinctive corporate blue and green colours, which gave the voucher design a dynamic and friendly feel that immediately transmits a message of freshness and reward.
This voucher design is only one of the many projects we have helped United Utilities with over the years.