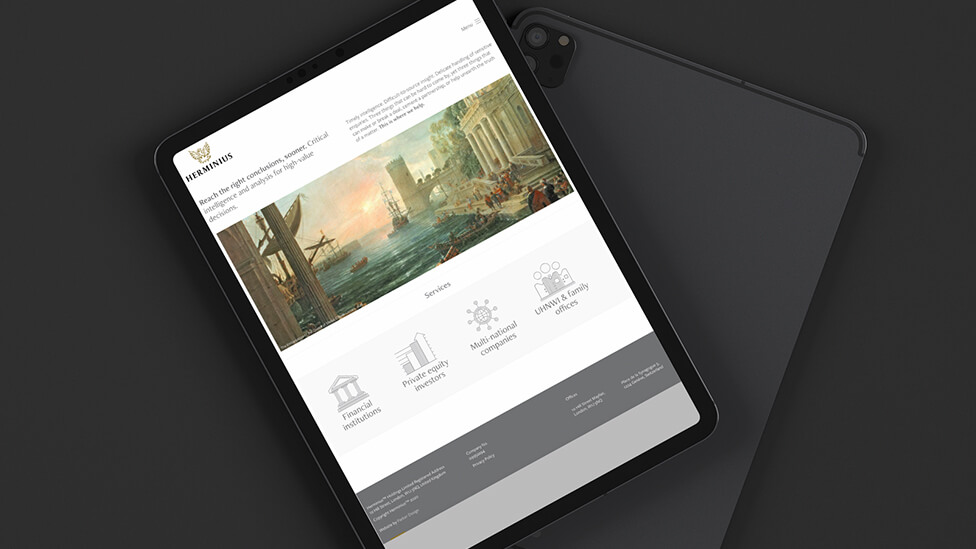 An understated website design refresh for a discreet advisory organisation.
Background
At Herminius, discretion and trust are the solid foundations of a business that prefers to fly under the radar to provide a discreet critical intelligence service to inform high-value decisions. With a client base of some of the most highly-regulated firms in the world, operating in highly complex environments, confidentiality is essential.
A lover of the Classics, the founder of the company named it Herminius as a nod to the hero who saved ancient Rome.
Challenge
Our brief was to deliver a website design refresh that would still keep the classic overtones of their existing website. Always with discretion front of mind, the website should not be about boasting, but instead should serve as a polite introduction to who they are and what they do, and let their know-how do the rest.
Solution
We stripped back the website to its barest detail, providing an uncomplicated navigation structure and giving it a classical architectural look and feel.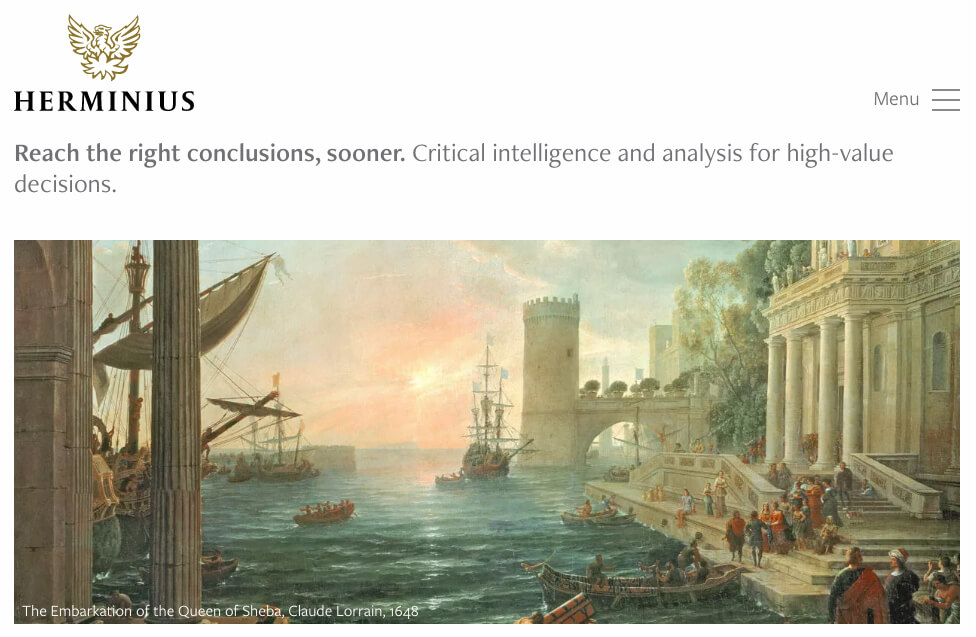 We kept the main hero image on the home page – The Embarkation of the Queen of Sheba – from the previous incarnation of the website, but played with its scale to add extra gravitas and stature on the page.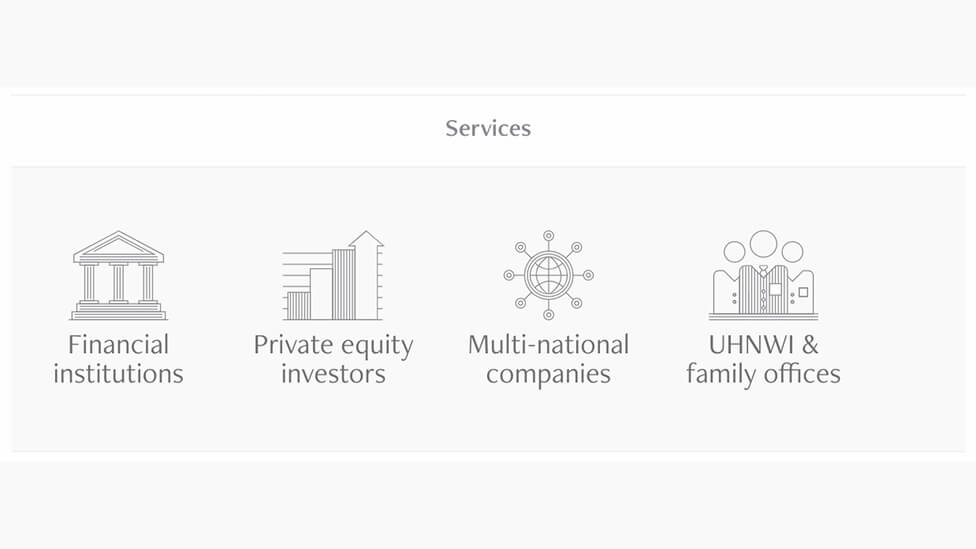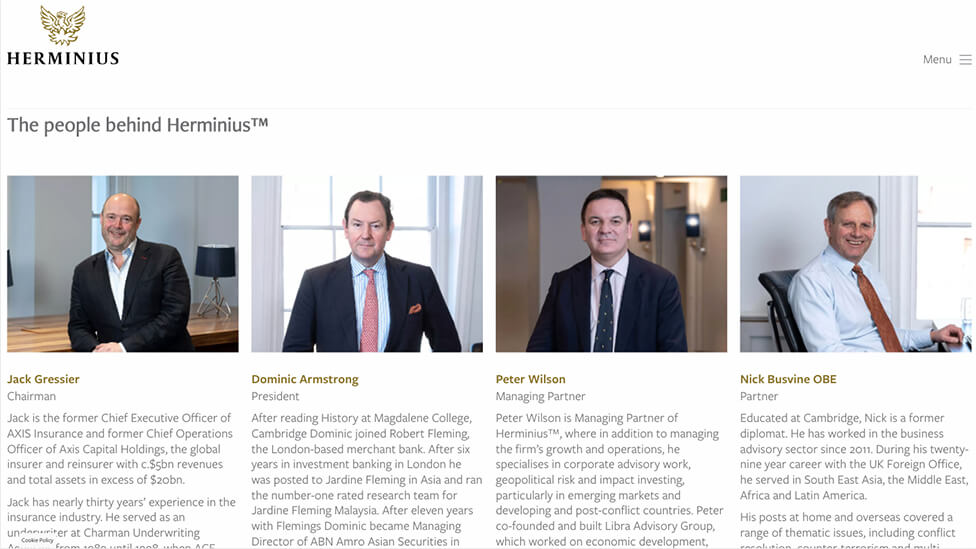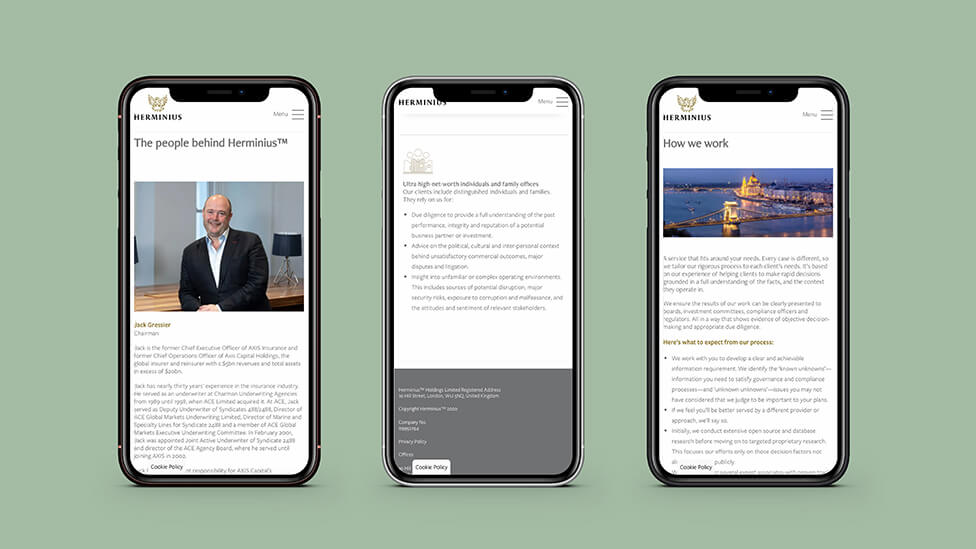 We also worked with a writer to hone the content to give just the right tone of voice for its intended audience.