Six reasons to celebrate
Parker Design Consultants have just been named best UK agency for 'Print Design', at the annual national RAR Awards as well as being nominated for 5 other awards – Corporate Communications, On time, Print Production, TV/Video/Audio Production and Packaging.
Parker Design have also been named as a Top 100 Agency for the second year running. The winners were announced at the annual RAR dinner last week at the Marriott Hotel, London.
Parker Design scooped the coveted award after some of their long standing clients – including Sage, United Utilities, AstraZeneca and UK Fuels – put forward their votes for design work created for them over the past twelve months.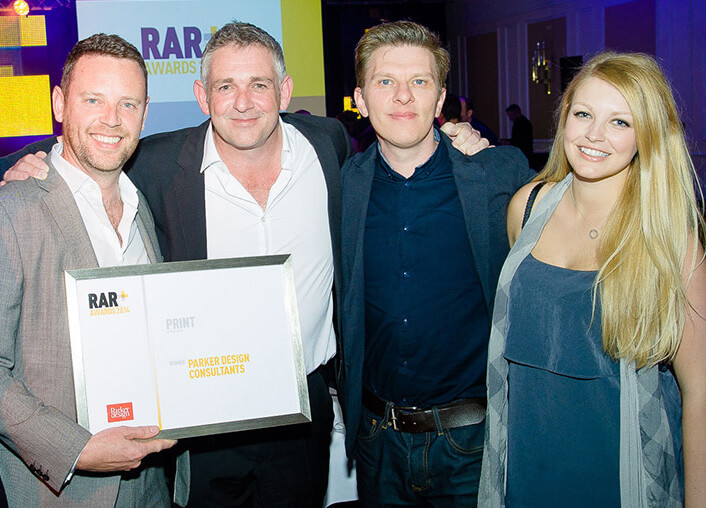 The list is collated by RAR (Recommended Agency Register) annually and is comprised of agencies highly recommended by their clients for delivering high levels of customer satisfaction. RAR gathers information from companies across the spectrum of marketing services, with details of key clients, resources and key staff, sector experience, case histories and company finances all captured. Nominations are invited from existing clients of any UK advertising and design agency.
Managing Director Andi Parker said:
"Beating the other finalists in the Print Design category, including well known national agencies from all over the UK was a very proud moment for the team here. Everyone pulls together to make sure our clients get the best service possible on every project. Voting for us means they know we really do deliver for them. We're absolutely delighted with the award."
You can see the full list on The Drum website.

You can view our public profile here.
And find out more about RAR at www.recommendedagencies.com.