Time for Tom to get on his bike, again!
Parker's own Tour21 a couple of years ago already demonstrated that Tom's a master on two wheels.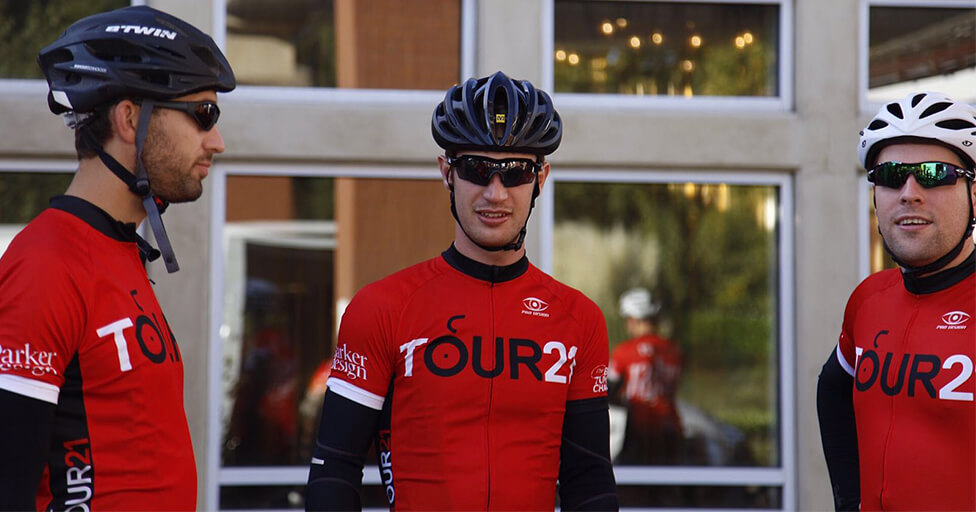 Above, Tom – always in the middle.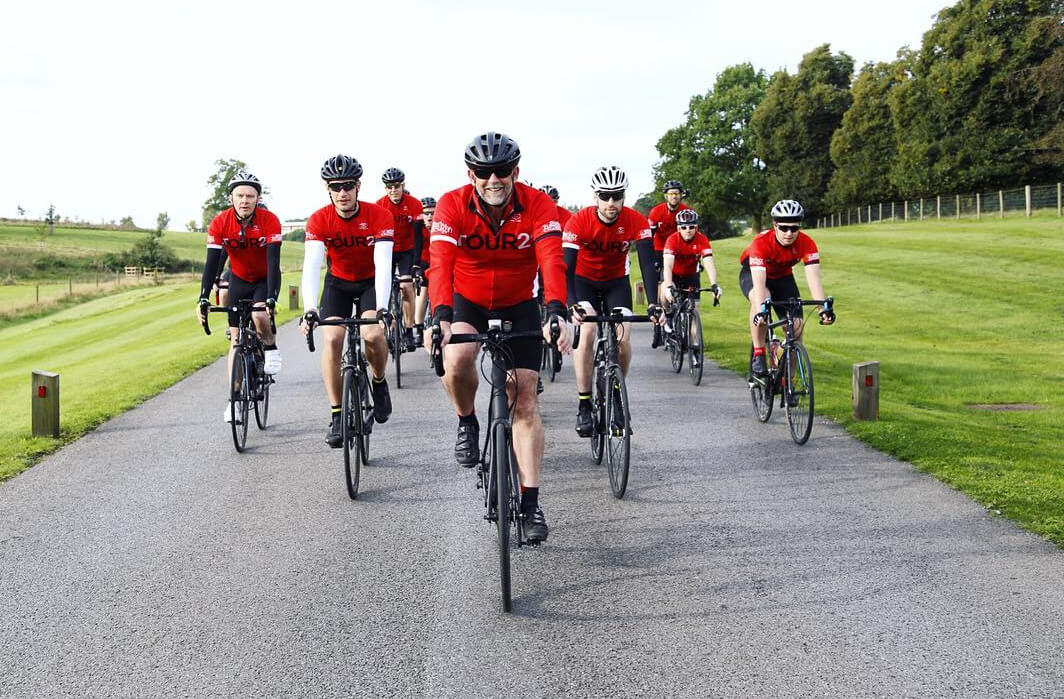 The peloton make their way through the Cheshire countryside.
Tom reflects on his achievements.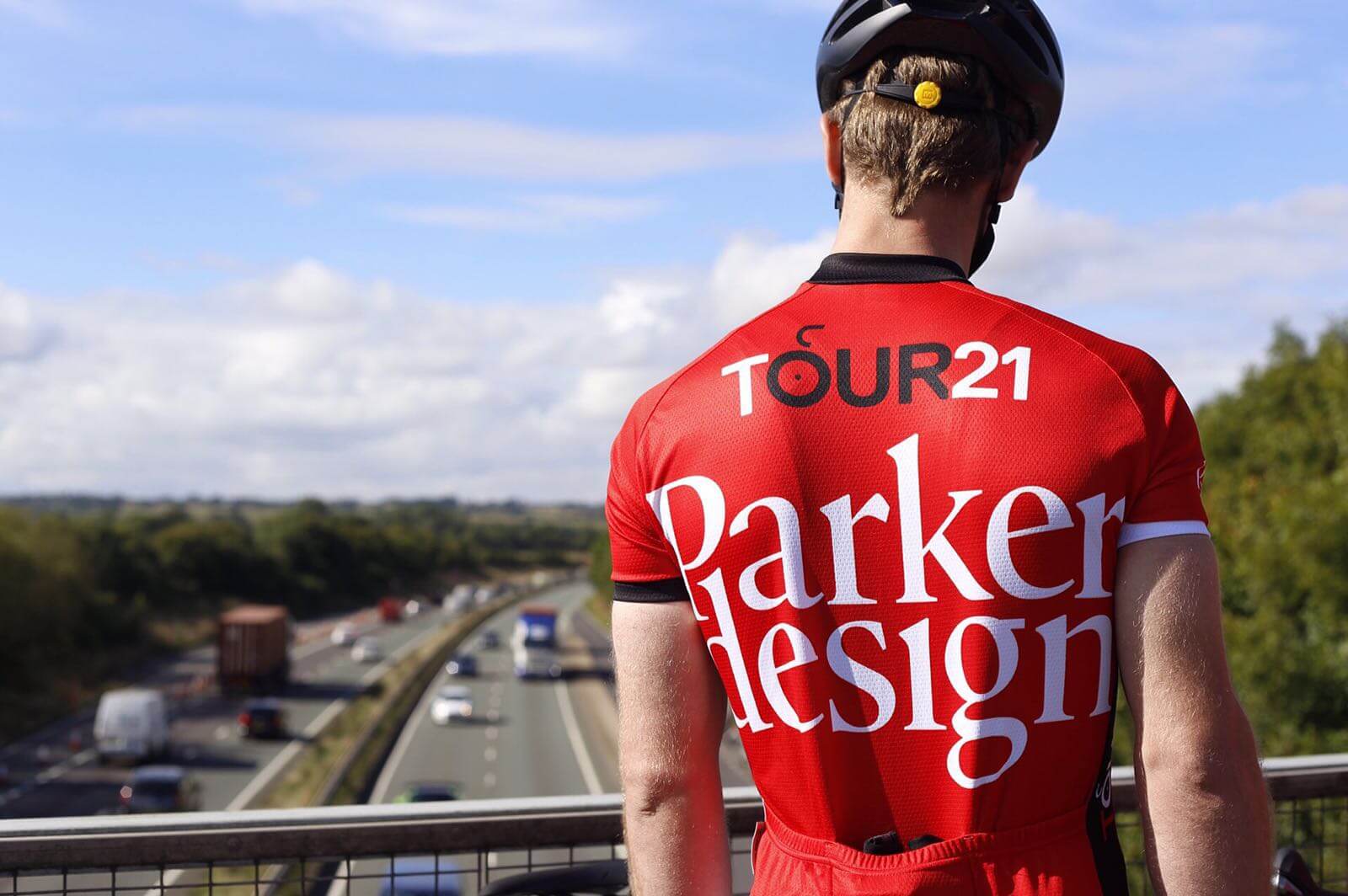 A keen and passionate cyclist, Tom's been back in the saddle since, and this time he's also raising money for charity.
A few weeks ago, Art Director Tom Hubbard managed to secure a place on Rapha's Annual London to Manchester – a 220-mile bike ride over just 1 day in aid of Ambitious About Autism.
This year's event, taking place on Saturday 31st August is slightly different to previous years, and Tom can't wait for the challenge.
Firstly, it will start in London and finish in Manchester – so up hill! Previously it's always been the other way round, and if that wasn't enough of a challenge, this year it's starting at midnight.

Excited by the prospect, Tom says "This will be a huge challenge for myself and will be the furthest I've ever cycled in 1 day by a good 100 miles or so."
So, give Tom a push and sponsor him in aid of this very worthy cause. Any donation would be greatly appreciated. 
Thank you for your support!