As employees all over the country gradually return to the office, it's now more important than ever to revitalise or even totally rethink your office space.
At the start of 2020, Covid-19 not only changed the way we live and work, but also our priorities and expectations regarding our working lives and wellbeing.
With the latest Covid restrictions being increasingly relaxed in the last few weeks, more and more employees all over the country will be returning to an office environment after working in the safety of their own home. Some of your employees will be ready, raring even, to embrace the change that's ahead, whereas others may feel a little apprehensive about the change to their routine, or even being around colleagues. So when back in the office, it's key for all staff to feel comfortable in a space that welcomes them with open arms, reassures them, motivates them and helps them through this new transition.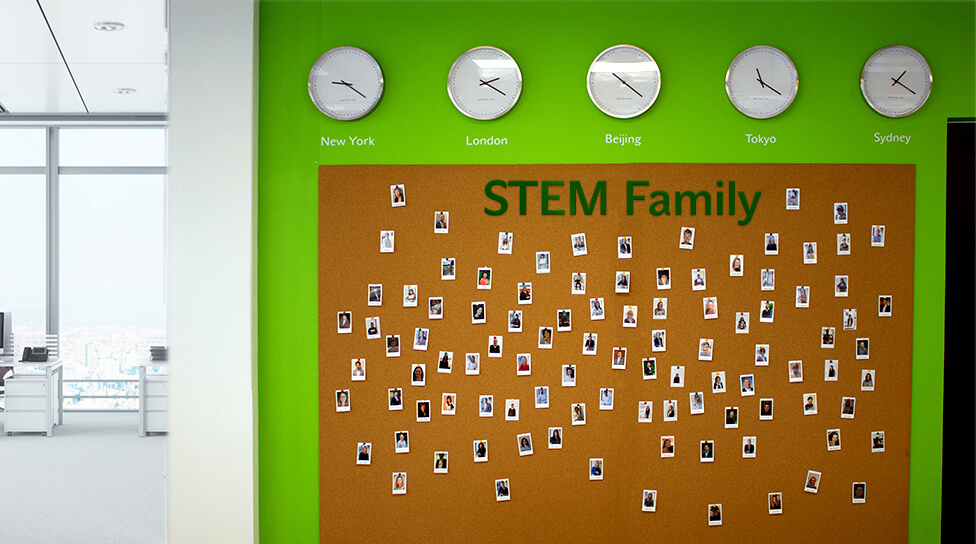 Whether it's the hybrid working model your company's following or a full return to the company premises, there are ways to guarantee that the return to the office feels like seeing an 'improved version' of an old friend, with a fresh, reinvigorated new look that feels like a reward, a celebration of employees' resilience, flexibility and hard work throughout the pandemic.
Light, colour and space
How you think of light, colour and space in the office environment will have a direct impact on the message you're transmitting as an employer – an employer who thinks of every detail in the whole employee experience, and will help workers feel they're being truly cared for.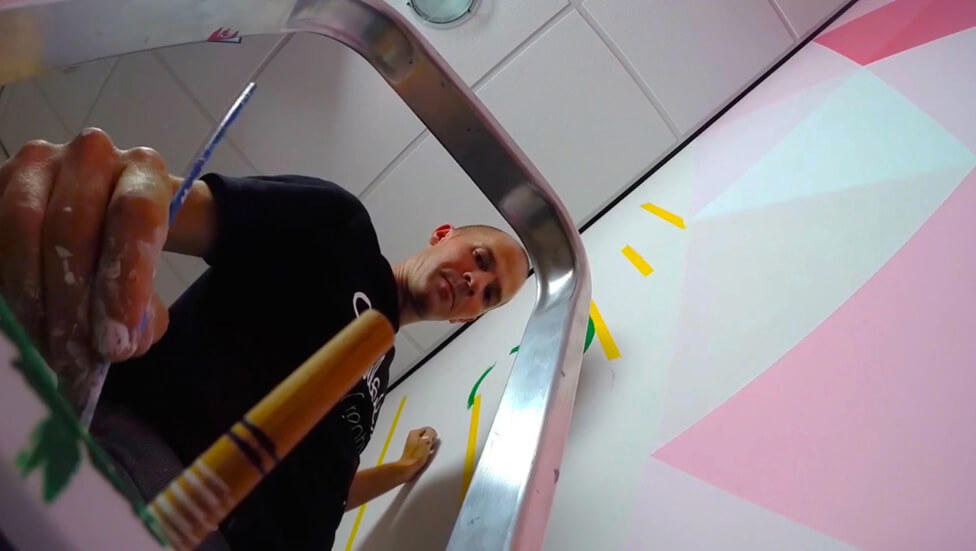 As well as the traditional formal meeting rooms, consider incorporating more relaxed meeting spaces, walls with motivational messages, areas that nurture the importance of mental health and overall wellbeing. Impactful signage, comfortable seating areas and so much more can make your office space the most important and effective piece of employee communications and engagement.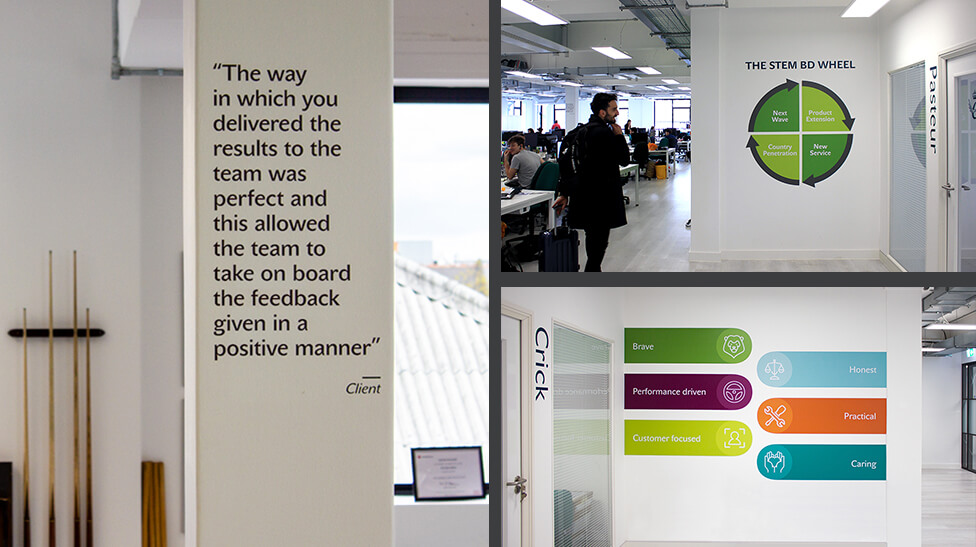 Any area of your office space can be turned into the perfect canvas
to engage and motivate your employees.

Illustrate to educate
Playful illustrations are an extremely powerful way of embedding processes and corporate values in the minds of your employees regardless of their role. A well thought-out illustration can serve as a constant and intriguing reminder, can stoke curiosity and start conversations, not just amongst your employees, but will also have an impact on visitors, who will leave your office with a positive impression that goes beyond the outcome of a meeting.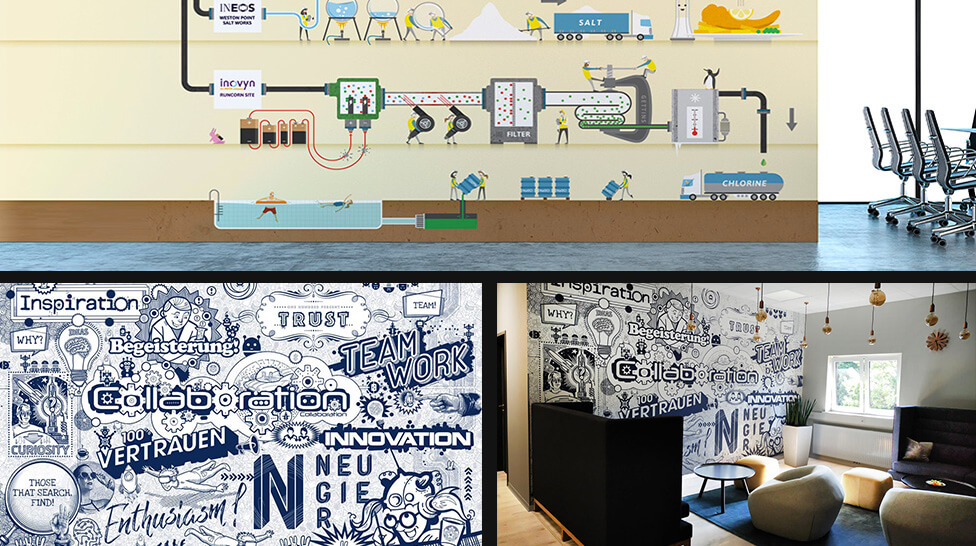 Let your people be themselves, and they'll return the favour
Let your employees know how much they matter by giving them ownership of their story and their office environment, and letting them be the focus of their workspace. With a feeling of ownership comes the power of autonomy, a winning combination that brings out the best in people, increasing a sense of accountability as well as productivity.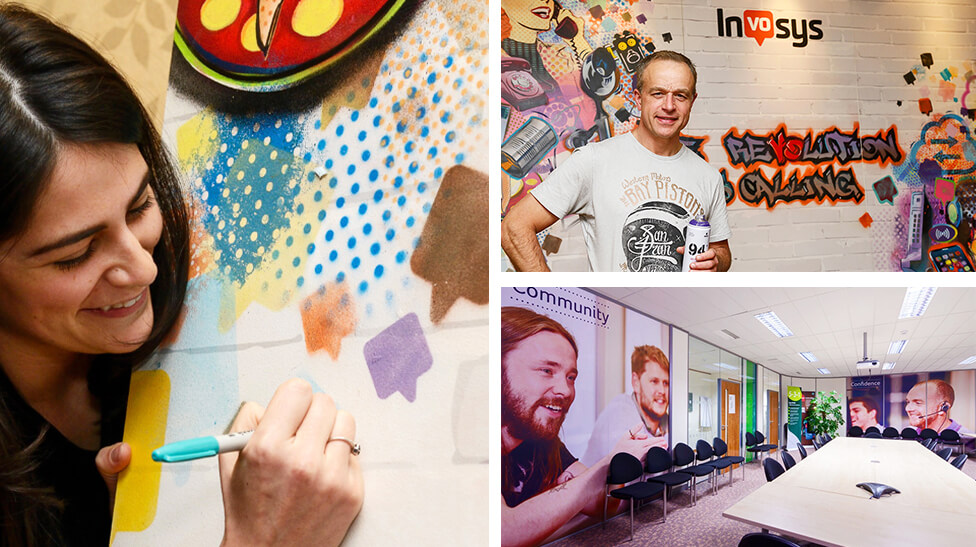 If you want to find out more about how we can turn your office space into a highly effective staff motivation tool, go over to our dedicated office branding and design page. You can also find a whole host of employee engagement ideas here.