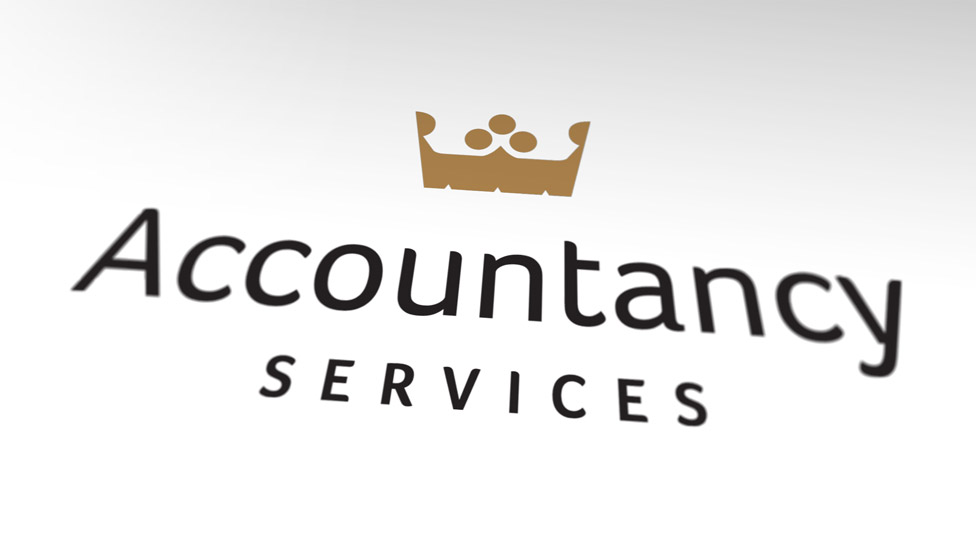 Our ambition for this new accountancy logo design was to promote a sense of heritage, stability and longevity, even though the business had only recently been established.
Background
Accountancy Services is a firm of expert accountants and business advisers who offer accountancy, tax and business consultancy services to owner managed and family owned businesses in a wide range of sectors.
Challenge
Our client approached us with a brief to create a professional new accountancy logo design that would nod at the high levels of excellence in customer service the company prides itself on.
Solution
Despite it being a young company, our aim for the new logo was that it should transmit stability, maturity, longevity and trustworthiness, so we set to work to produce a series of logo designs in a variety of different styles, treatments and colourways, always with the concept of reliability in mind. The wide range of logo design choices allowed our client to make a judgement as to what direction they wanted their new business logo design to take.
For the chosen ident, we developed a traditional crown motif resting on a modern yet classical serif typeface – all designed in a colourway of bronze and black, which feels contemporary and filled with the energy of a new business venture and, at the same time, the gravitas of the experience and expertise our client is able to provide.