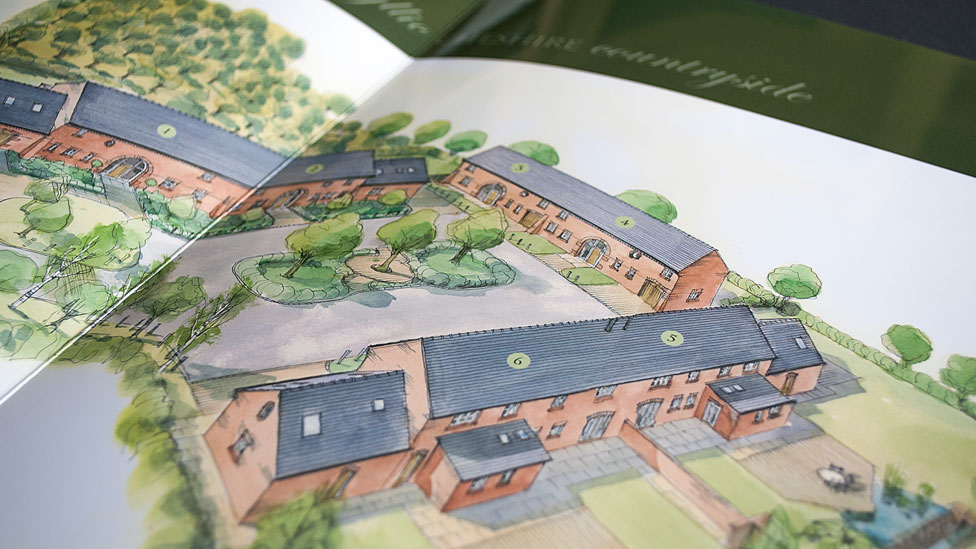 We created an architectural illustration style that perfectly evokes dreams of countryside living.
Challenge
Nestled in Kingsley in the heart of the Cheshire countryside, this premium property development required an illustration which not only showcased the style of the houses, but had an aspirational quality to it, evoking dreams of what it would be like to live in such a beautiful, rural setting.
Solution
Architectural illustration can be approached in a variety of styles depending on the nature of the property. It could be a watercolour, a line drawing, a line and wash sketch, amongst other options. For this exclusive development of premium barn conversion style houses, we chose to create a beautiful watercolour illustration.
Rather than opting to go down the route of creating a photorealistic computer generated architectural illustration, or a CGI, a style we believe may be more suited to more modern, contemporary developments, this traditional watercolour approach offers a softer and more natural feel, perfect for it to resonate immediately with the target audience. Depicting the properties in their landscaped surroundings gives a much better feel of what it would be like to live in the idyllic setting, and can therefore significantly increase the number of enquiries regarding the development, and ultimately property sales.